---
Who is the best baseball player of all time? What's the weather report for the sun? Who fielded the best football team in 2012–13? With a little statistical modeling, BYU professor C. Shane Reese (BS '94, MS '95) can answer all these questions and more. This year his statistical chops garnered him recognition as a fellow for the American Statistical Association. See how Reese uses stats to unravel a variety of conundrums.
Bump, Set, or Spike?
Working with the U.S. Men's National Volleyball Team, Reese analyzed play data from 10 national teams to determine the most important skill in volleyball: the spike. The serve is next. Using Reese's hierarchy of techniques, players can focus their time on drilling the skills that lead to kills.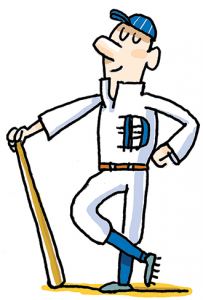 The Greatest Athletes of All Time
Wayne Gretzky might be nicknamed "The Great One," but maybe he should be "The Great Two." Through the powers of statistical time travel, Reese compared the greatest hockey players of all time as if they had played at peak performance in the same league. Reese's 1999 study showed hockey forward Mario Lemieux outscoring Gretzky in a stats-created season on the ice.
In similar studies for baseball and golf, Ty Cobb, one of baseball's first sluggers, still boasted the highest batting average (.368), besting Tony Gwynn's .363 average, and Jack Nicklaus averaged the fewest strokes, just 70.42, on Reese's statistical green.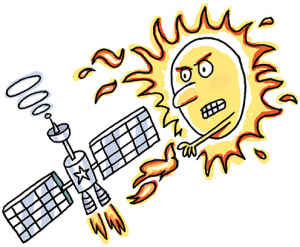 Stormy, with a Chance of Blackout
Though the sun is 93 million miles away, solar storms can still knock out power grids, damage $50 million satellites, and shut down GPS networks. Reese's model for the National Center for Atmospheric Research helps create solar-storm forecasts that reliably predict when to move satellites away from incoming solar storms.
What's a Weapon's Shelf Life?
In a study for the Departments of Defense and Energy, Reese worked out a difficult problem: how to determine aging-weapon reliability without depleting the stockpile through testing. Reese's model suggests when to test and when it's safe to rely on stored weapons.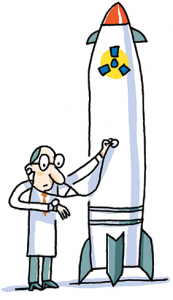 Better Than the BCS
The Bowl Championship Series (BCS) is a perennial frustration for many football fans, including Reese—so he created his own football ranking system. Adding to standard ranking criteria like win-loss records and strength of schedule, Reese also analyzes factors like home-field advantage and the score spread throughout the game. His 2012 pre-bowl top three? Alabama, Oregon, and Texas A&M—which proved to be a more accurate ranking after Notre Dame, the BCS's no. 1, got walloped by Alabama 42–14 in the BCS National Championship.
— Amanda Kae Fronk (BA '09)