---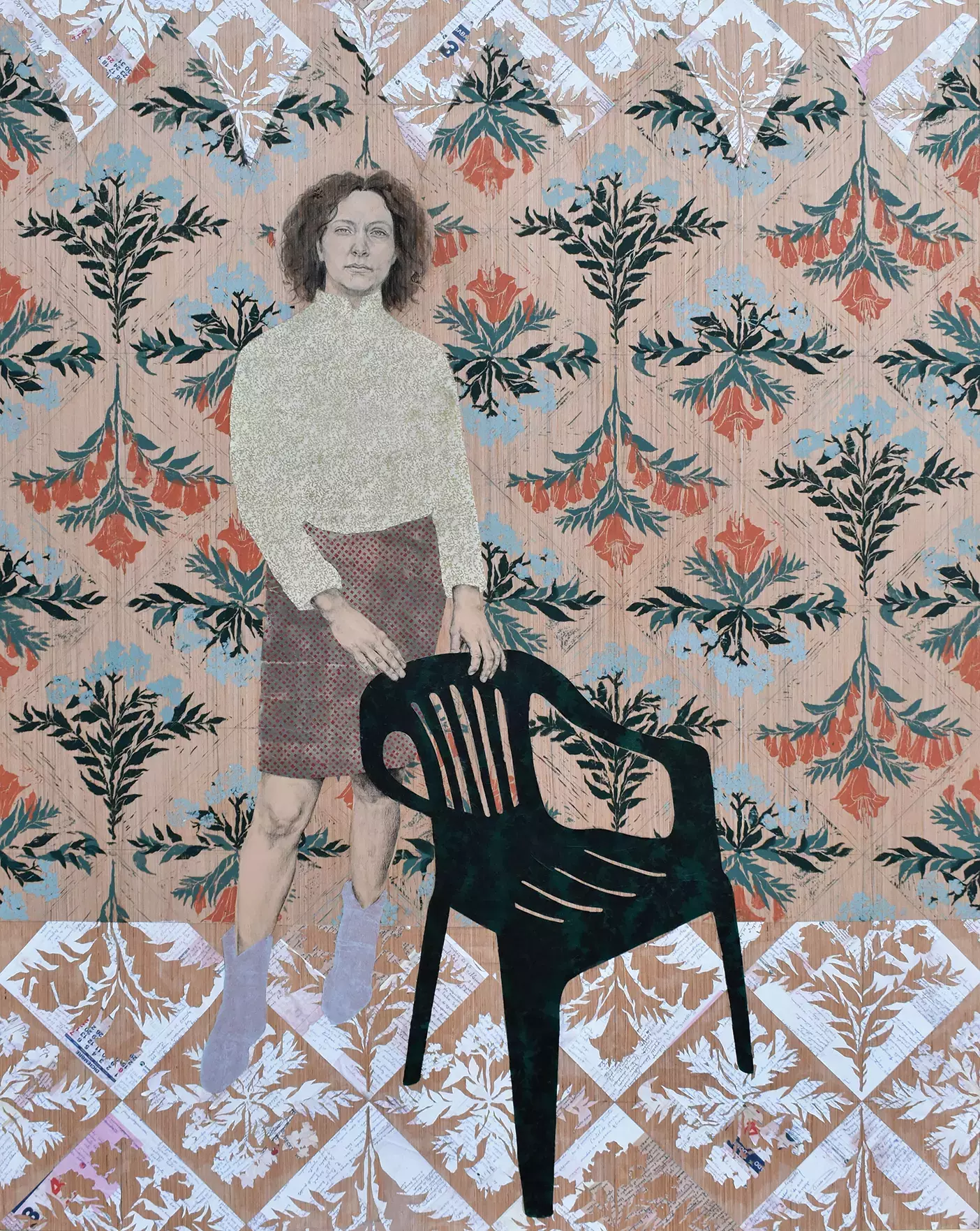 "So much of who we are is built up in everyday moments, sitting in a chair and talking [with] family members," says art major Aïsha E. Lehmann ('22)— which is why she asked subjects for her portrait series, Mixed, to pose with chairs significant to their identity. 
Lehmann's portraits are based on interviews with people of mixed race. The patterns and colors—a mix of ink and tissue paper on wood—are inspired by textiles and plants mentioned by each person, Lehmann explains. The series was displayed in the Finch Lane Gallery in Salt Lake City. Lehmann is also sponsored by the Modern West Fine Art Gallery—an uncommon and prestigious accomplishment for a student.
Sage, featured above, chose a garden chair in memory of her late grandmother. "[Sage is] behind this empty chair," says Lehmann, to emphasize the place that her grandmother still occupies in her life. The two flower species represent Sage's parents: copihues, the national flower of Chile, and forget-me-nots, her mother's favorite flower.
Lehmann hopes her work will garner compassion: "We are all coming from very different backgrounds," she says, "but we can all relate in that we each have a [unique] background."