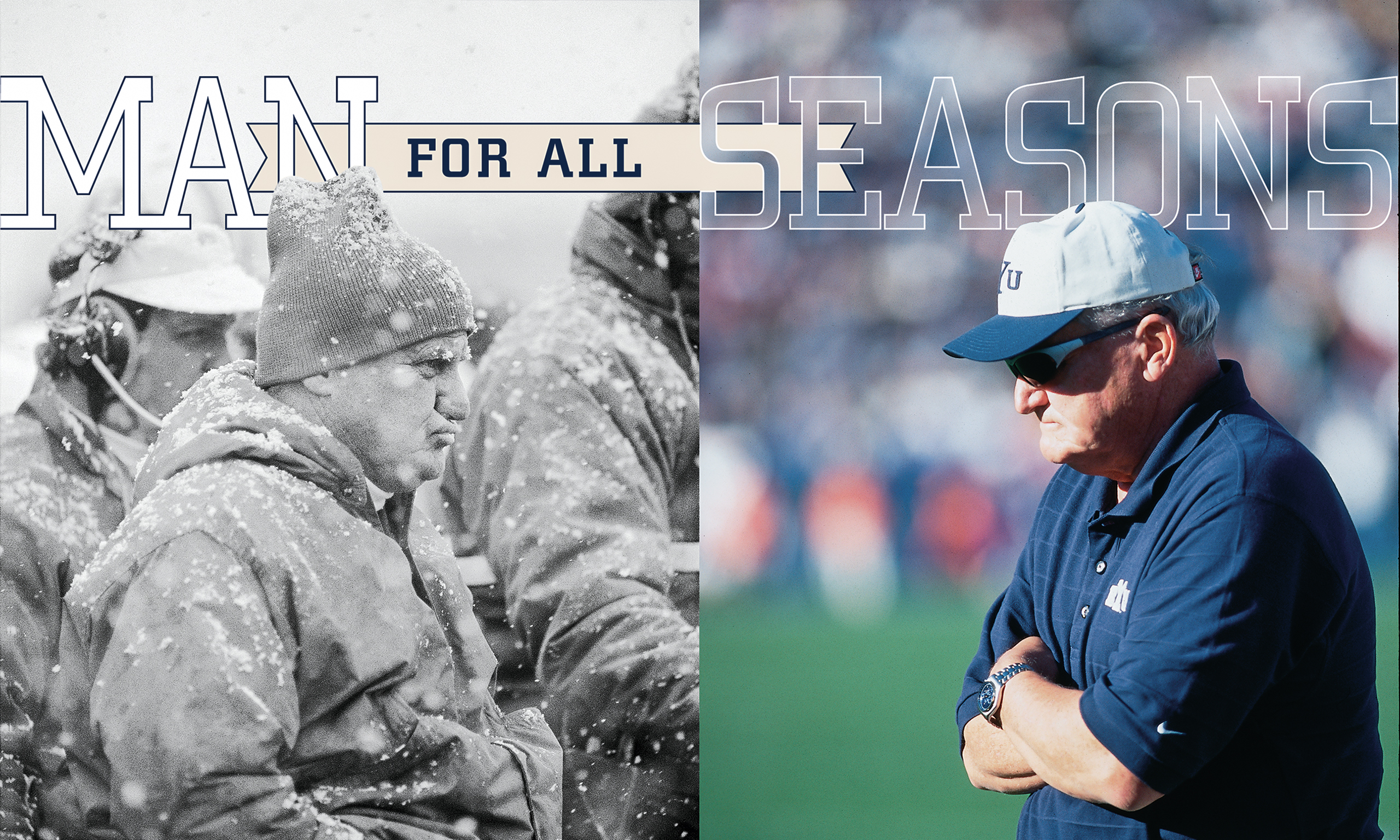 In 29 years at the helm of BYU football, LaVell Edwards left fans a legacy of memories: conference championships, bowl games, outstanding quarterbacks, NCAA records, and—not least—his stoic sideline demeanor. But among players and fellow coaches, Edwards is also remembered for his courtesy, counsel, and humor.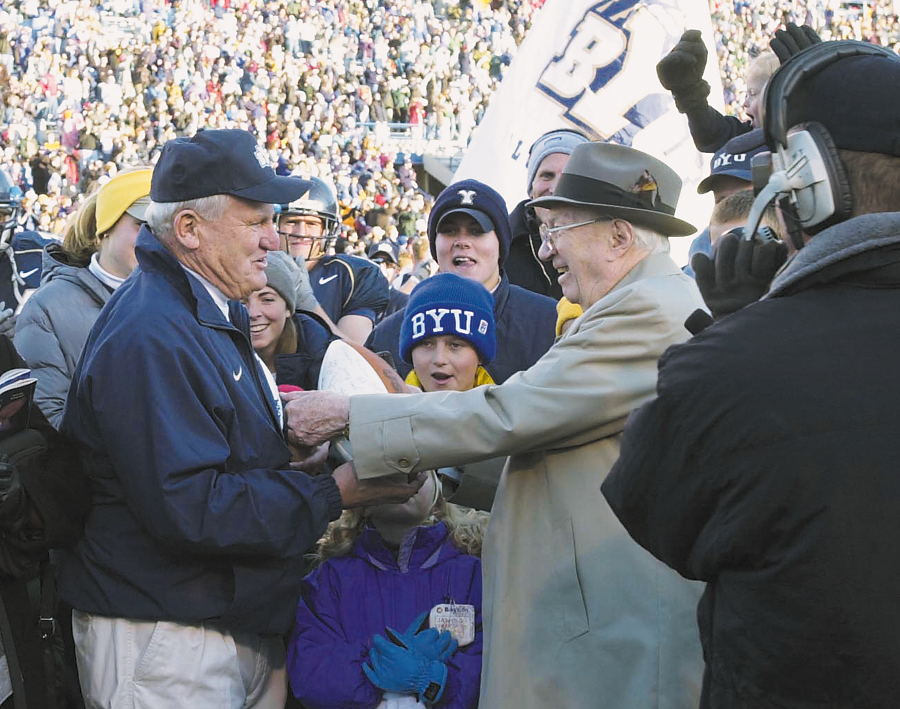 LaVell Edwards (EdD '78) and BYU football were a match made in heaven if there ever was one.
It was a 39-year marriage. But nobody guessed it would last that long back in 1962, when Edwards, then a 32-year-old high school coach with aspirations of being a guidance counselor, became the Cougars' defensive line coach. Ten years later he was hired as the head coach with exactly zero fanfare.
Edwards transformed a religious, cold-weather school with no football tradition into a national power. He unleashed an unconventional offense that threw the football, a trend that eventually caught on. He was the reason the school had to expand Cougar Stadium into a 65,000-seat monument. He was one of the most successful college football coaches of all time.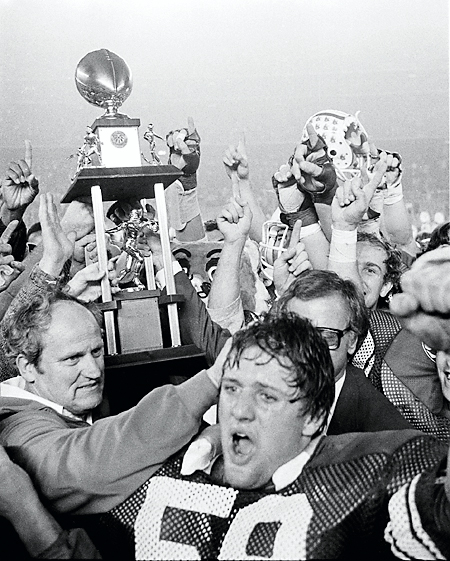 But forget the statistics, innovations, records, honors, and championships. It was his style and personality that set him apart. Edwards never took himself too seriously. Perhaps the only person who doesn't see Edwards as a legend is Edwards himself.
He was different from most coaches in almost every way. He didn't have the big contract with the big ego to match. He didn't wear a headset on the sidelines, he didn't throw temper tantrums, he didn't berate his players. Instead he had a calm, aw-shucks demeanor that belied his competitive nature and jovial spirit. "Someone once said I'm actually a happy guy," he has said, "I just forgot to tell my face." Humor and humility were hallmarks of his tenure, whether in victory or defeat.
For instance, in 1997 after undergoing surgery to repair blocked carotid arteries in his neck, days after a frustrating loss to in-state rival Utah, Edwards joked that the reason his team passed the ball only 16 times was a lack of oxygen to his brain.
And in 1981 following a tough loss at Wyoming in a blinding snowstorm, Edwards cracked, "I'd rather lose and live in Provo than win and live in Laramie."
He was always approachable. He treated Daily Universe cub reporters and well-known Sports Illustrated writers the same way—with respect. In return Edwards received universal respect from the media, as well as from fans (not just those from BYU) and peers in the profession. No wonder USA Today called him "a national coaching treasure."
Now his career is over. What remains is a magnificent legacy. As far as those who know him best are concerned, only part of that legacy has wins for BYU to do with record-setting quarterbacks and a national championship. For Edwards is a man for all seasons, not just football season. To his family he is a devoted father and loving husband. To the players he coached, he is a father figure. As much as he was consumed about football, he was never consumed by football. He found time to listen to Willie Nelson's music, to travel, to golf, to work in his flower garden, and to serve his church and community.
Now, in retirement from football, his autumns will be free for the first time in 56 years. He has grandchildren to spoil. He wants to go on an LDS mission. And, of course, he can spend more time with his real match-made-in-heaven. That would be his wife, Patti.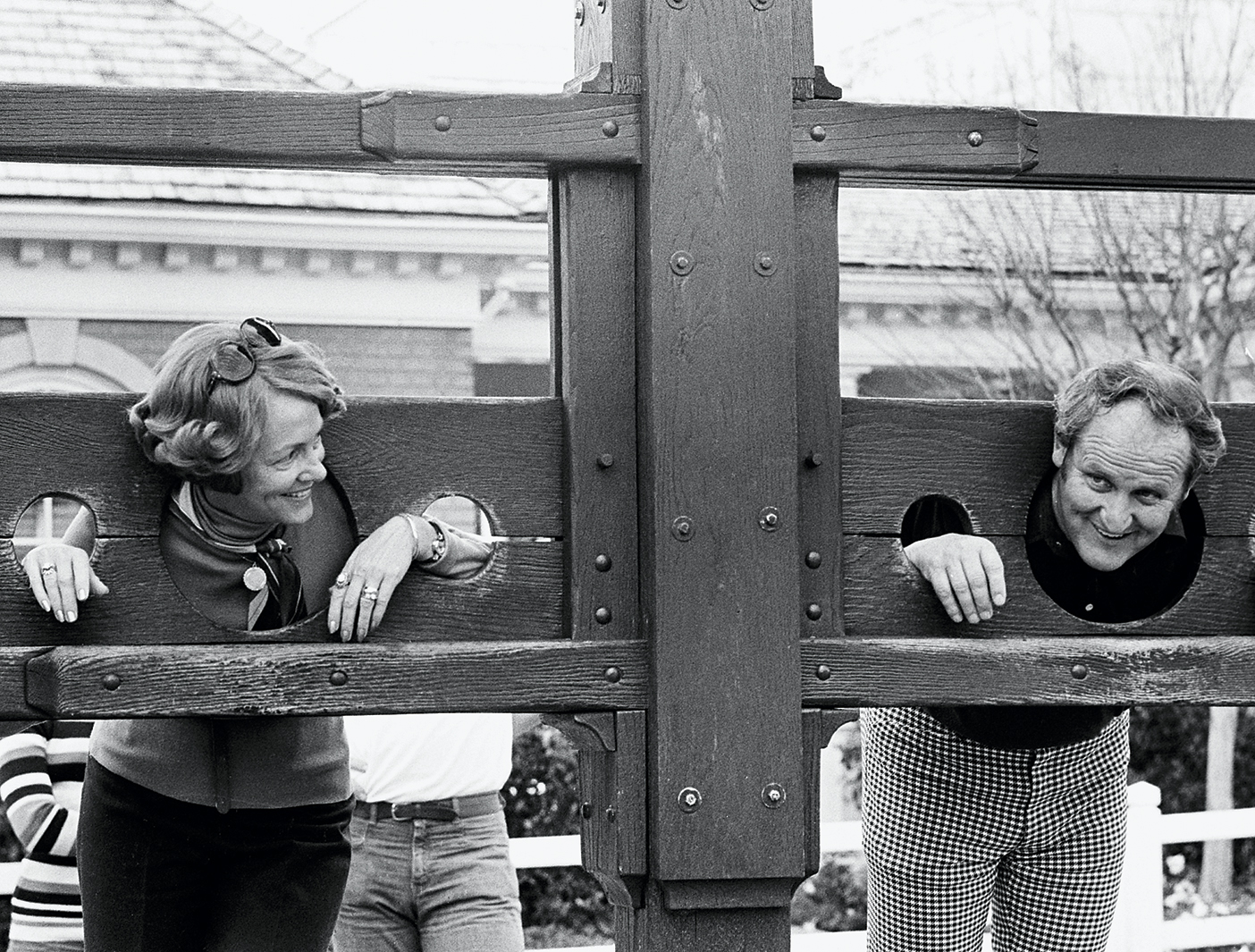 In Their Words:
Patti Edwards, LaVell's wife: "When I married a football player nearly 50 years ago, I had no idea that he would become one of the legendary coaches in the history of college football. What I did know, when I married him, was that he was a gentle soul who loved me. Despite the roller-coaster ride and pressures of football, I have always known that I, along with our children, have come first. In the hustle-bustle world we live in, this knowledge is a great gift that he has given to us."
Steve Young (BA '84, JD '94), former NFL and BYU quarterback:"I remember going on my recruiting trip to BYU and there was a big line of guys wanting to talk to LaVell outside his office. I was the last guy. LaVell knew my name but not much else. I didn't know if he was going to offer me a scholarship or not. In his office he was sitting in his chair, and I saw a bunch of spiritual books – I was pretty impressed. I didn't think the two could mix. As he sat there I thought for a second he had fallen asleep. He started chewing on his tongue, like he was looking for inspiration. Then he said, 'I think we'll give you a scholarship.' I'm grateful he gave me, an option quarterback, a chance. He sees more in you than you can see in yourself. That's the greatest compliment you can give a coach."
Joe Paterno, Penn State head coach and longtime friend of Edwards: "LaVell had talked to me back in February that he was thinking of retiring. I tried to talk him out of it at the time. Obviously I am not a very good salesman. LaVell has been one of the true giants of our game. He is a magnificent human being and has done a fantastic coaching job. We have had some great games. We beat them up here and they kicked our ears in out there. We had a great game in the 1989 Holiday Bowl. He is always exciting to play against. When you played him, you played against a man in the program that had a lot of class."
Robbie Bosco (BA '86, MA '90), quarterback of the 1984 National Championship team:"LaVell has always been a special person in my life … I feel grateful to have been around him the last 17 years. There's been a lot of great moments, a lot of championships. Just seeing how he handles himself with the media and with people in general. He's always genuine with them. He treats everybody well. Those are the things he'll leave with me, more than winning football games."
Paul James, KSL Radio play-by-play announcer: "LaVell has always been one of the cooler heads to prevail. He doesn't rush to judgment. In 1980 BYU was beating Utah State handily. . . . Late in the game, Junior Filiaga was hit with a personal foul. He said, 'Me?'The official walked away and Junior jumped on the official.
"On our postgame show I said,'LaVell has just entered the booth.' Before I could say another word, LaVell said to our audience,'If any of you have any intention whatsoever of asking about Junior Filiaga, save your dime. I won't comment until I talk to the young man, school administrators, and the conference commissioner.' I couldn't believe it. He was so emphatic about it. You know what? Not one person called about Junior Filiaga. I love that story because it shows how diplomatic LaVell is. He realized what the situation was. Not once has LaVell had to apologize to me for anything he has said on the air to me."
Ann Edwards Cannon, LaVell's daughter: "The way a man treats his daughter influences the way she expects to be treated by men for the rest of her life. In this respect I was incredibly lucky because I had a father who took me seriously. He made me feel that the things I did and said were as valid as the things my brothers did and said. He listened to me. He liked me. He let me speak my mind. He laughed at my stupid little jokes, and he thought I was smart – even when I was busy pulling C's in the eighth grade. What a huge gift this all was! Although I have been intimidated plenty of times in my life, I have never once been intimidated by a man simply because I was a woman. That is my father's legacy to me."