---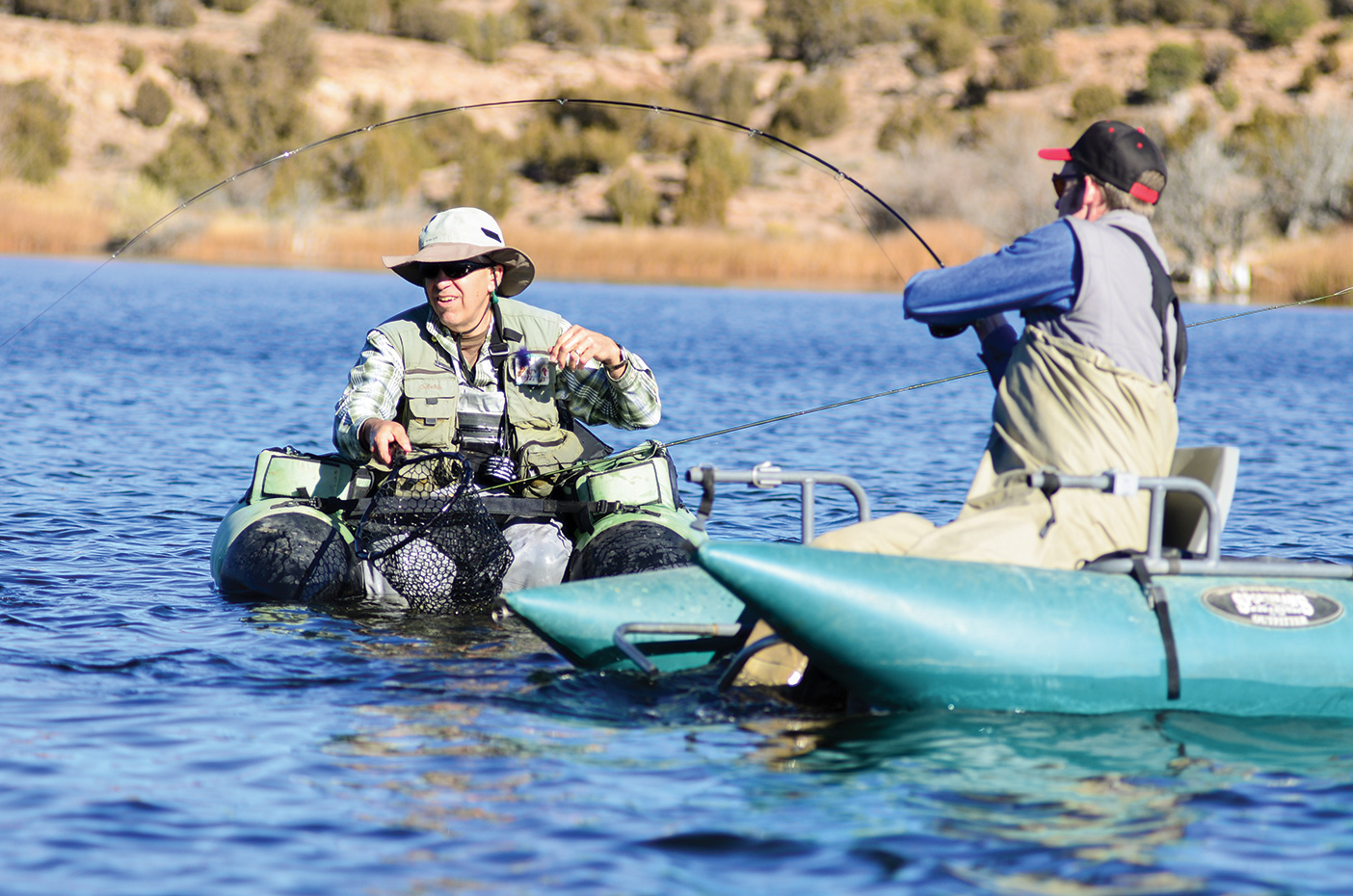 "In our family, there was no clear line between religion and fly fishing." So begins Norman Maclean's A River Runs Through It. For the BYU Construction Management (CM) Alumni Chapter, the line between fly-fishing and creating a community of alumni and students has also blurred. Fishing trips that began on a whim have become a meaningful tradition connecting alumni, faculty, and students while raising scholarship funds. Two separate fishing traditions exist: one for students and alumni, and one for alumni and friends. But informally, fishing has cemented CM relationships for more than a decade.
Once a year for the past five years, 6 to 10 students are hosted by industry members for a day of fly-fishing on the LC Ranch, near Utah's Uinta Mountains. They don waders and use float tubes to learn how to land trophy trout that will strike a Woolly Bugger one day but want a Rainbow Warrior the next. But the more important learning comes from their interactions with savvy construction executives who have donated to the program and want to mentor students. Almost everyone catches fish, the CM Alumni Chapter nets scholarship money, and the construction companies reel in student interns and prospective employees. Win, win, win.
A number of years ago, Stirling S. Broadhead (BS '85), a member of BYU's Construction Management Industry Advisory Council and fly-fishing enthusiast, suggested to CM professor D. Mark Hutchings (BA '77) that they begin inviting students for a day of fly-fishing with industry professionals. These LC Ranch outings quickly became a hit with CM students. To determine who would go on the outings, Broadhead began creating fishy questions for interested students to answer creatively in 200 or fewer words. The first question was "How do we know that Peter was a fly-fisherman?" Another was "How is dating, courtship, and marriage like or unlike fly-fishing?" Witty "catch-and-release" references were common among the answers to that question.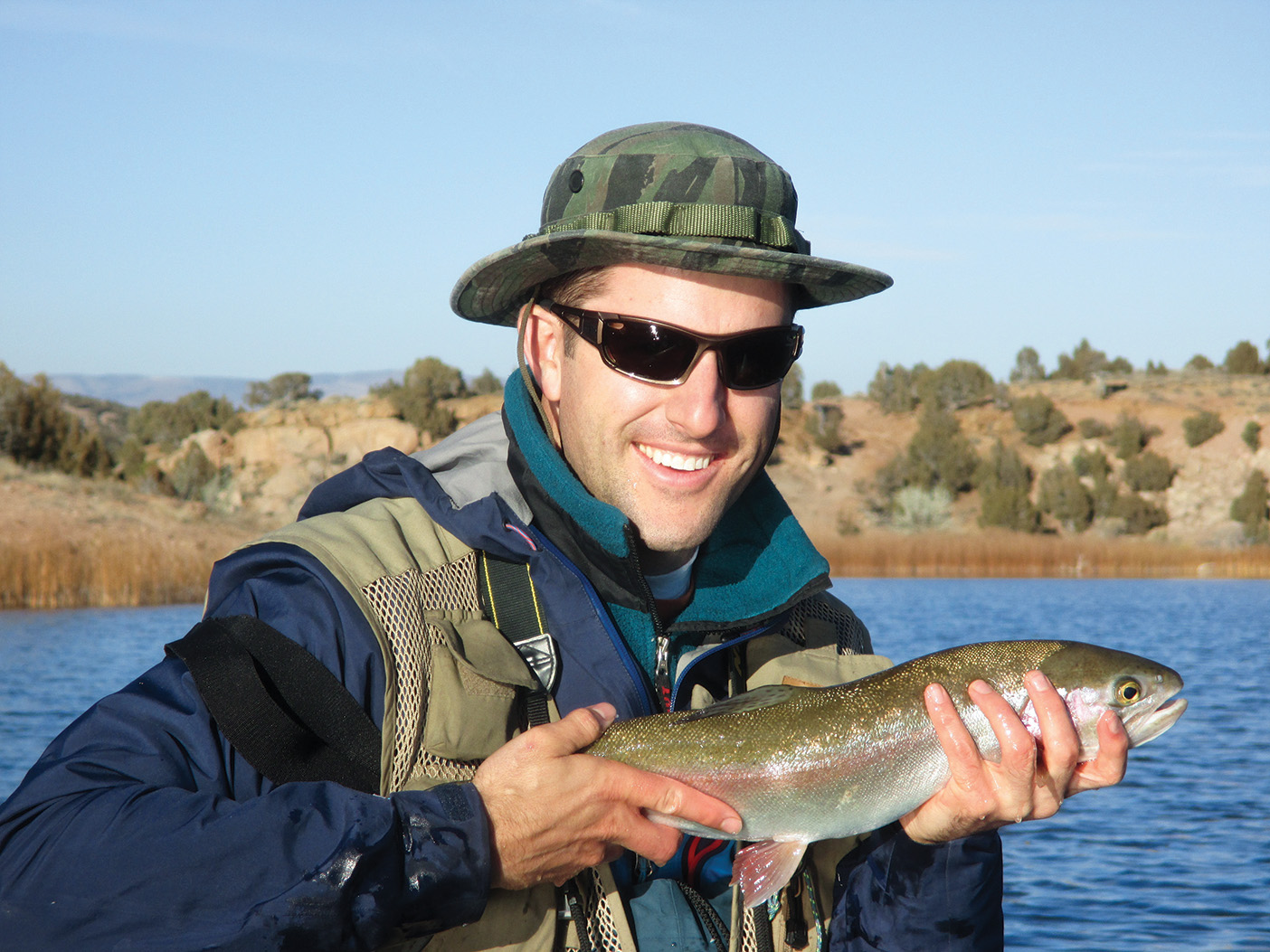 The alumni and friends reunions began in 2005, about the same time professor Hutchings took a fly-fishing class at BYU and was building cabins in Island Park, Idaho. He and former students thought fly-fishing would be the perfect way for alumni to network and bond. Every year alumni and friends spend a few days in the Greater Yellowstone area learning from world-class fishing experts, fishing, eating, and telling stories. Alum P. Cory Hogan (BS '06) says the fishing was a great break and "chance to spend time with buddies, professors, and people running their own construction companies." He says, "I had a small construction company of my own, so learning from them was a great benefit."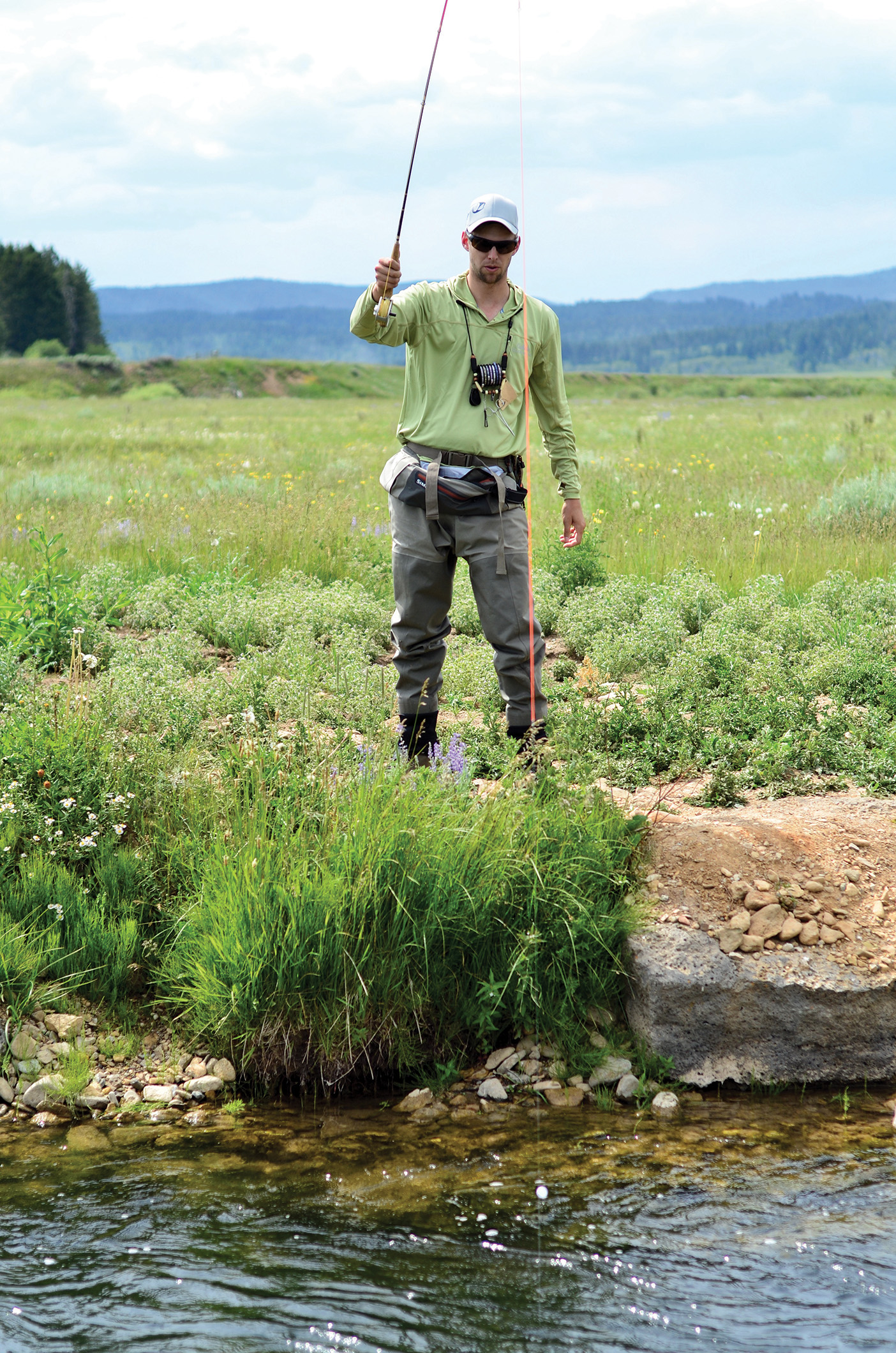 On the surface, fly-fishing and construction may seem to have little in common. But alum Dustin L. Olson (BS '00, MBA '07) says that fly-fishing teaches the need for constant learning and adaptation, strategic thinking, and good technique. "It's seldom the same, so it really causes you to think through the problem." Hogan adds, "I have to pay attention to the way the water flows, the bugs on top and below the surface, the way a particular fish is coming up and rising and watching as he goes back down. I think, 'I bet he's feeding on this terrestrial. I've got one chance only to present my fly 20 yards upstream and make sure it floats down entirely naturally, fool him, hook him, land him, and send him right back.'"
Not everyone fishes, so the CM Chapter also puts on weekly guest seminars that expose students to the broad reach of their field. Sara B. Jaspers (BS '17), a recent grad doing computer modeling, loves to go to lunch with the alumni and hear what they are doing with their CM degrees. "You actually get to forge relationships with them," she says.
The mentoring provided and relationships formed through these seminars and fishing trips contribute to the CM program's 100 percent job placement for grads. And appreciative students return the favor by serving the next generation of students.
The trips provide one additional benefit for students, says Broadhead: insight. "We'd go out on the Green River at midwinter and fish when it was 10 below zero. . . . Forget about studying and homework. If you'll fish when it's that cold and windy and still have a blast, you might have a future in construction."