---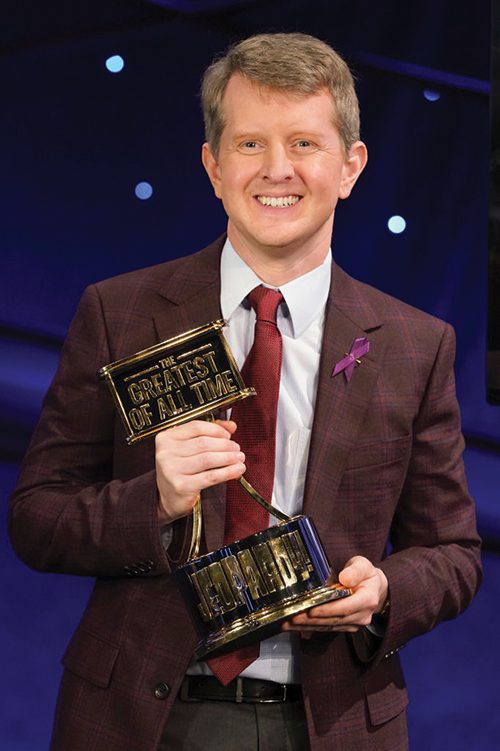 With new television programming curbed by coronavirus restrictions, in May Sony Pictures Entertainment filled the void for fans of its popular quiz show Jeopardy! For two weeks viewers tuned in to a rebroadcast of the January blockbuster tournament Jeopardy! The Greatest of All Time (GOAT), won by none other than BYU alum and Jeopardy! legend Kenneth W. Jennings III (BS '00).
But Jennings didn't get every answer (er, question) right. Below we've pulled together a few of the bits of trivia that stumped him during the tournament. Test your mastery of minutia below and then determine your Cougar know-how with this BYU-themed trivia quiz.
1. Tall, lanky Joel Barlow was an ambassador carrying messages between these two world leaders, both mocked for being short.
2. He took over for his brother Fidel and became acting president of Cuba in 2006; he dropped the "acting" two years later.
3. Beethoven was going to dedicate his third symphony to Napoleon; instead he called it this, for "the memory of a great man."
4. This Boston-born architect designed the Massachusetts statehouse and from 1818 to 1829 served as architect of the U.S. Capitol.
5. These two foreign-born directors have each won two Best Director Oscars, but none of their films has won Best Picture.
6. Steve Largent went on from this university to a HOF pro career, then returned home to represent the area in Congress.
7. On The Handmaid's Tale, this wife of Commander Waterford has some pivotal scenes in her greenhouse.
8. In a 2010 poll, this Nobel Peace Prize winner and politician ranked as Ireland's greatest person.
9. In 1693 this physicist and lifelong bachelor said friend John Locke "endeavored to embroil me with women."
10. Oscar winner Diablo Cody wrote the book for this show that gets its title and music from Alanis Morissette's hit 1995 album.
---
Answers: 1) Who are Napoleon Bonaparte and James Madison? 2) Who is Raúl Castro? 3) What is Eroica? 4) Who is Charles Bulfinch? 5) Who are Ang Lee and Alfonso Cuarón? 6) What is the University of Tulsa? 7) Who is Serena? 8) Who is John Hume? 9) Who is Isaac Newton? 10) What is Jagged Little Pill?
---