---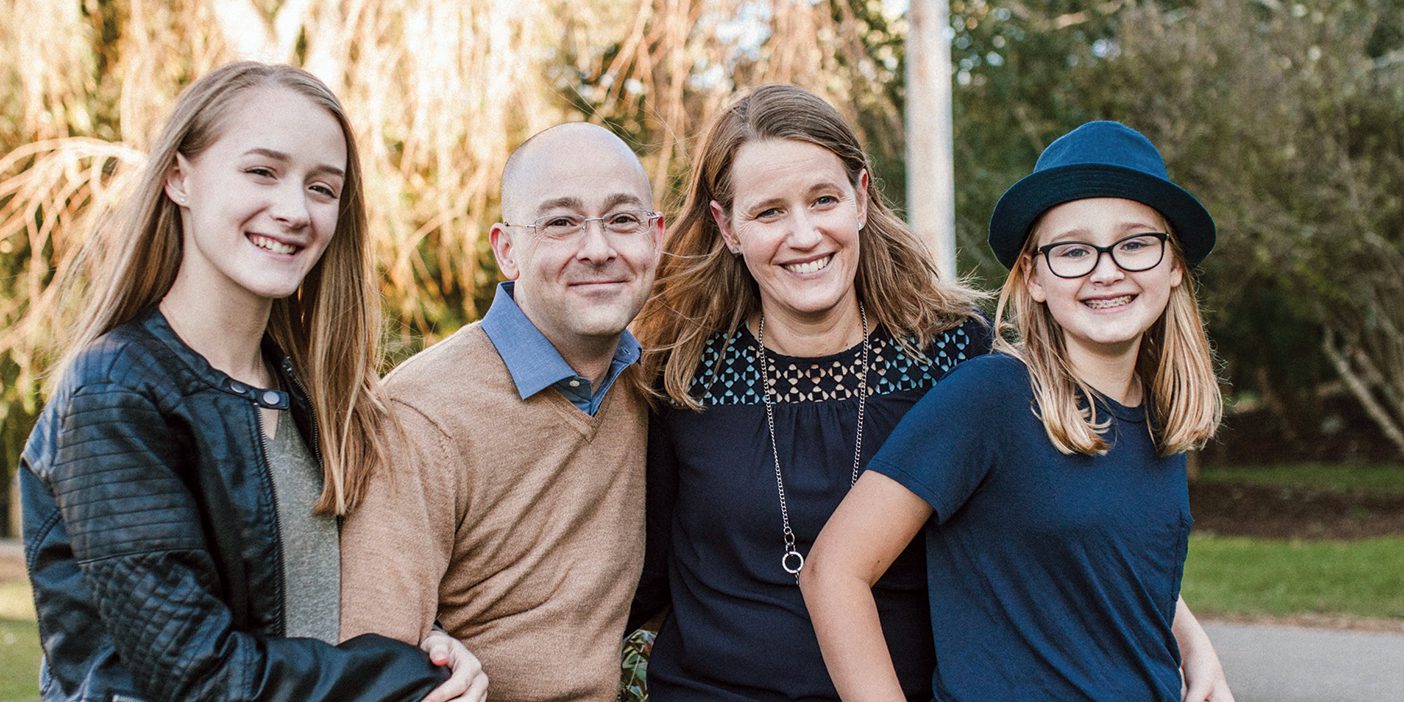 It began with flowers.
The 2008 financial crisis hit hard in West Rockland, a run-down Philly neighborhood where it was wise to keep off the streets. Homes lost their value. Slumlords took over. Trash piled up.
So sisters Emaleigh and Aine Doley made a plan to reclaim the place from its fall from grace. They adorned a tiny space in front of their house that later became planter boxes visible from the street and then blossomed into a community garden. Other locals began to venture out, clean up blighted lots, and start to believe they could reshape West Rockland. The sisters' inspiration? A quote made famous by Theodore Roosevelt: "Do what you can, with what you have, where you are." They made West Rockland home, even though it wasn't the most promising place around.
In This Is Where You Belong: Finding Home Wherever You Are, writer Melody McGrath Warnick (BA '99) shares stories of regular people transforming places—and places transforming people—and insightful research into putting down roots. She notes Swiss economists' findings about stress levels and long commutes and research about how knowing and trusting your neighbors improve health and well-being. And Warnick looks to her own life and moves as a large-scale experiment in learning to love an unfamiliar place.
As a child she spent 18 years in the same house in Fullerton, California, going to Disneyland on Christmas Eve, seeing the same kids in all grades of school, and riding her bike downtown to the library and to record shops. She loved her town's identity. Her dad loved exploring and took the family on vacations where they experienced countless other town identities. But at the end of these trips, Warnick says, "I always had this desire to come home and be at home."
But after a BYU degree and marriage, the idea of "home" lost some of its solidity during a series of moves for her husband's graduate studies and work: Silver Spring, Maryland; St. George, Utah; Ames, Iowa; Austin, Texas. When the family moved to Blacksburg, "a part of Virginia that no one remembers exists," Warnick didn't think she'd like it. But after five states in 13 years, with two growing daughters in tow, more was at stake. "I needed to figure out how to be happy here," she says.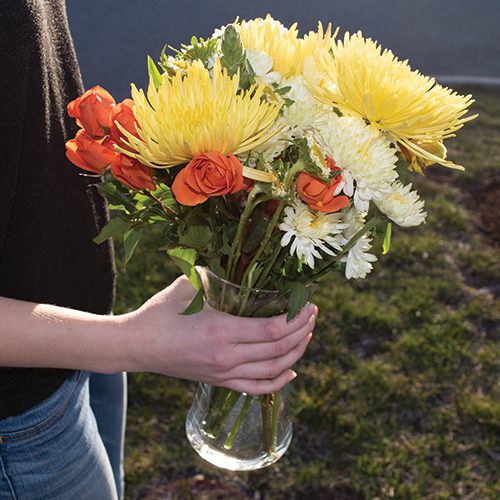 And she wondered, "What if a place only becomes the right place by our choosing to love it?" Her friend Jen, an army wife, had told her that was true. So Warnick determined to make Blacksburg home. As she began to research how to do that, her findings became a writing project and then a book.
She found clues in the blue-collar town of Prattsville, New York, population 450, half-destroyed by Hurricane Irene in 2011. There, NYU art professor Nancy Barton used grant money to create an art center from an old hardware store with the help of volunteers. It had galleries. Free art classes. A teen hangout. A coffee bar. Whatever the town's talents were, Barton used, from sewing to metalworking. Warnick saw how the struggling community had been reinvigorated by a single determined individual.
Warnick's own experiments ranged from learning her neighbors' names—struggling to get past "dude with dreadlocks" and "elderly man across the street"—to doing walking tours of her town; from becoming a regular at a nearby restaurant to committing to spend $50 a month in locally owned shops. These experiments opened her eyes to new ways of seeing her town and community. She did things she wouldn't normally have done, like organizing a sidewalk chalk festival with her daughter or joining a group involved in town politics. And she came to appreciate local traditions—like the iconic way Virginia Tech football players enter Lane Stadium (touching the Hokie Stone and running out on the field to Metallica's "Enter Sandman," cheered on by a crowd that registers on seismographs).
Warnick learned that communities with high levels of trust—where neighbors take care of each other's mail and dogs when away—thrive in ways towns without social cohesion never do. Inspired by a woman in Minneapolis who did random acts of kindness nearly full-time, Warnick and her daughters tried their hand. They left water in a cooler near a running trail, taped quarters to the hospital soda machine, took donuts to the library and fire station, and left dollar bills at a local park. Giving made both them and the recipients feel closer to the place and more trusting of the people living there. Kindness made it a place where one would want to live.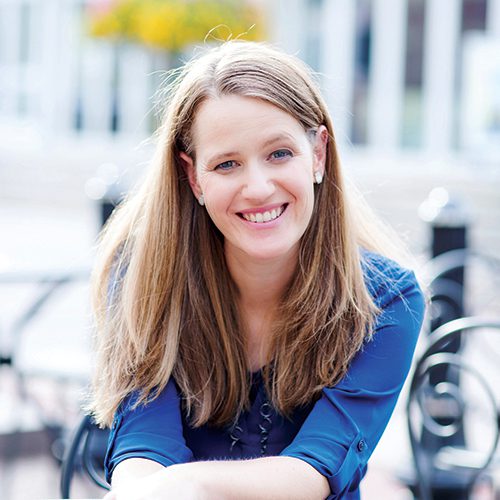 Now, seven years on, Warnick genuinely loves Blacksburg, and she and her husband have built a home there. "We're in it for the long haul," she says. "My daughters feel like Virginians now. Although they've lived elsewhere, this is their hometown. They may be the unintentional beneficiaries of my many experiments."
As an in-demand speaker with loads of street-cred, Warnick is hired by towns suffering from low self-esteem. She tells them about "the power that comes from just deciding that 'I love my community.'" She says, "We actually transform our place by the way we behave in it. A place may become a new place if we think of it in a particular way and change our attitude and perception of it."
Making Where You Live Where You'd Like to Live
Majora Carter, a New York City–based urban revitalization expert, noted that "you don't have to move out of your neighborhood to live in a better one." The idea resonates with author Melody Warnick, who, in her book This Is Where You Belong: Finding Home Wherever You Are, recommends 10 behaviors that lead to place attachment:
1. Walk more.
Explore without a GPS. Draw a neighborhood map from memory; if it lacks details, take a walk and try again.
2. Buy local.
Find an item to always buy locally. Spend $50 a month in locally owned businesses. Go to a farmer's market.
3. Get to know your neighbors.
Throw a block party. Welcome move-ins. Eat a meal with neighbors. Pet-sit or house-sit for someone.
4. Do fun stuff.
Check out the top 10 attractions in your town. Ask others what they do for fun. Do what your town is good at.
5. Explore nature.
List your town's natural assets. Go geocaching. Learn the flora and fauna. Go for a drive and enjoy the view. Hike.
6. Volunteer.
Donate. Perform random acts of kindness. Find a place to volunteer. Crowdfund a civic project.
7. Eat local.
Become a regular at a restaurant. Follow restaurants on Instagram. Plant a garden.
8. Become more political.
Follow the mayor and city council on social media. Vote. Read local news. Run for office. Give feedback on local issues.
9. Create something new.
Organize or facilitate a town project. Attend local arts events. Use Tour Buddy to make an art guide. Give to buskers.
10. Stay loyal through hard times.
Read up on your town's history. Clean your street. Treat people with kindness. Make an emergency plan.