A Series of Unfortunate Events has given a fortunate boost to the career of one BYU alum.
If you believe his job résumé, New York illustrator Brett L. Helquist (BFA '93) is involved in a grim and gloomy business. That is more than fine with the "ill-fated" artist. His illustrations depicting the desolate adventures of three resourceful orphans have become familiar to readers of a best-selling series of children's books, which recently inspired a Jim Carrey movie.
The books compose Lemony Snicket's A Series of Unfortunate Events, written by Daniel Handler, and Helquist received a commission to illustrate the first two in 1999. Their success—and the triumph of nine subsequent volumes—means he can devote his full time to painting, drawing, and writing books.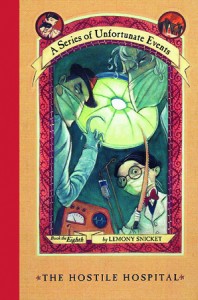 "I was intrigued by these stories of children living in a world filled with dangers and surrounded by incompetent adults," Helquist says. "They cleverly find ways to get out of every tough situation—only to stumble onto the next one. It's done with a wink, however, and is all in good fun."

To prepare for the assignment, Helquist immersed himself in the lives of Violet, Klaus, and Sunny Baudelaire, kind-hearted and smart children whose days are filled with bad luck. A microscopic sampling of their trials might include a hurricane, hungry leeches, cold cucumber soup, and a horrible villain.

Helquist illustrated the books in a detailed, somewhat Victorian style. "I set these stories in a timeless land in an unknown time," he explains. "I wanted a look that was a little old-fashioned, and it seemed to capture the tone of the story. A lot of people call the Lemony Snicket books 'mock gothic,' and while I'm not completely sure what that means, my art seems to support that description."

Until Lemony Snicket came along, Helquist was like many aspiring illustrators, trying to get a break in New York.

"For several years I had a three-day-a-week job as a designer and worked two days illustrating newspapers and magazines," he explains. "At the end of the day, I would work on my art and update mailing lists. I used to drop off my portfolio at magazines that let you leave your portfolio one day a week for their art directors to see. You could drop off 300 times to get even one job."
Helquist is pleased to be illustrating children's books. In addition to his work for the Lemony Snicket series, he wrote and illustrated Roger, the Jolly Pirate. "I love books," he says. "It just took me a while to find my way."

It also took him a while to find his way to art and illustration at BYU.

"When I first met Brett, he was an engineering student and not sure he was happy there," says Robert T. Barrett, associate dean of BYU's College of Fine Arts and Communications. "Brett came through the Brimhall Building one day and saw an exhibit by the Society of Illustrators. He was mesmerized by the exhibition and made an appointment to see me."

Barrett, then chair of the Visual Arts Department, says Helquist came armed with enthusiasm and a series of sketches he had done on his mission in Hong Kong.

"They were marginal drawings, but based on the interview, I let him into the illustration BFA program," Barrett explains. "At first I wondered if I had made the right decision, but I didn't wonder long. Brett worked hard and became very good at traditional drawing. As he mastered traditional skills, he became more stylized and individualistic. By the end of his schooling, he was one of our stars."

Read more at more.byu.edu/helquist