---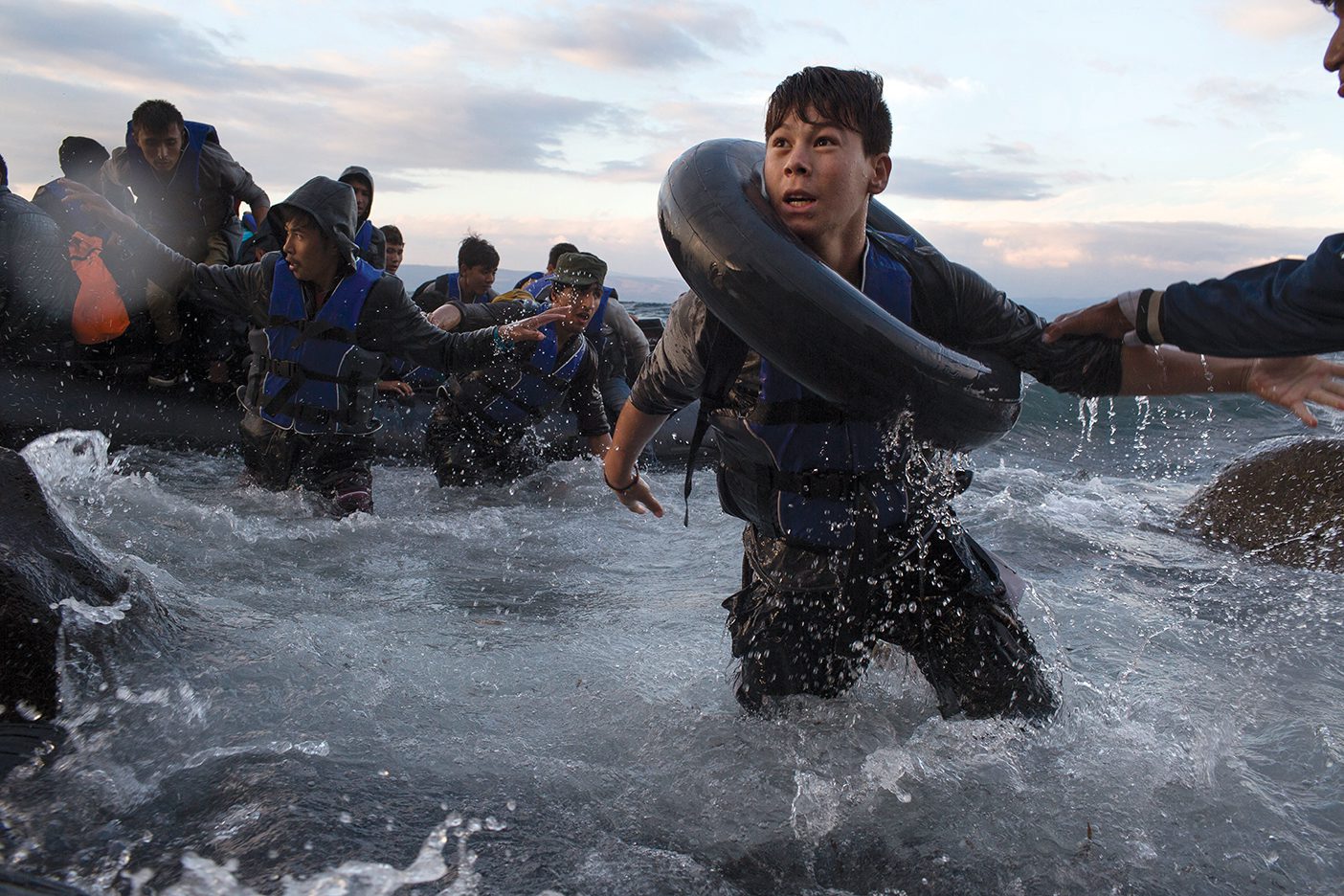 "If it makes you laugh, if it makes you cry, if it rips out your heart, that's a good picture," said photographer Eddie Adams.
By that measure, Pulitzer Prize Photographs, an exhibit on display at the BYU Museum of Art (MOA) through March, has an abundance of "good" pictures. Traveling for the first time, the popular exhibition from the Newseum, in Washington, D.C., includes—on the wall or in digital kiosks—all of the Pulitzer-winning photos since the prize was initiated in 1942.
Visitors already know many of them—the harrowing scream of the "napalm girl," soldiers raising a flag on a theretofore obscure Pacific island, a bandana-wearing man joyously hammering his chisel into the graffiti of a wall in Germany.
"Although they began their lives in newspapers and magazines, most of these photographs have become iconic in a very true sense of the word," says Kenneth J. Hartvigsen, the MOA's curator of American art. "They've come to represent things oftentimes beyond the news stories that they originally were part of."
Many of them are gritty, unsettling, like Adams's 1968 image of a South Vietnamese general shooting a wincing man on a Saigon street. Or the 1993 photo of an emaciated Sudanese girl lying in dirt as a vulture lurks nearby.
Others are jubilant—a V-J Day kiss in Times Square—or playful—a 1950s police officer bent at the middle to greet a curious youngster.
"Some of the pictures won't leave you alone, some of them haunt you," says Hartvigsen, "but some of the other ones say we're also capable of wonderful things when we come together." He points to the 1987 image of a huddle of exhausted, sweaty men surrounding "Baby Jessica," pulled alive from a well after a 40-hour rescue.
Studying the stories behind the photos and conducting tours of the gallery, Hartvigsen says he often finds himself in tears over the spectrum of human experience displayed—"some of the best and some of the worst of what we are capable of and what we have done."
Hartvigsen admits feeling apprehensive when he walked through the newly hung exhibit back in July, wondering, "Wow. Have we done the right thing? Is this going to be too much?"
But he says the overwhelmingly positive response—from the BYU community, visiting school classes, and individuals and families—proved his fears unfounded. Handwritten comments have included such sentiments as "This exhibition makes me want to be better" and "It reminds me that it's our responsibility to love and serve one another."
"It's important for us to the know the truths of the world we live in," says Hartvigsen. "It's important to know what we're capable of, good and bad."