---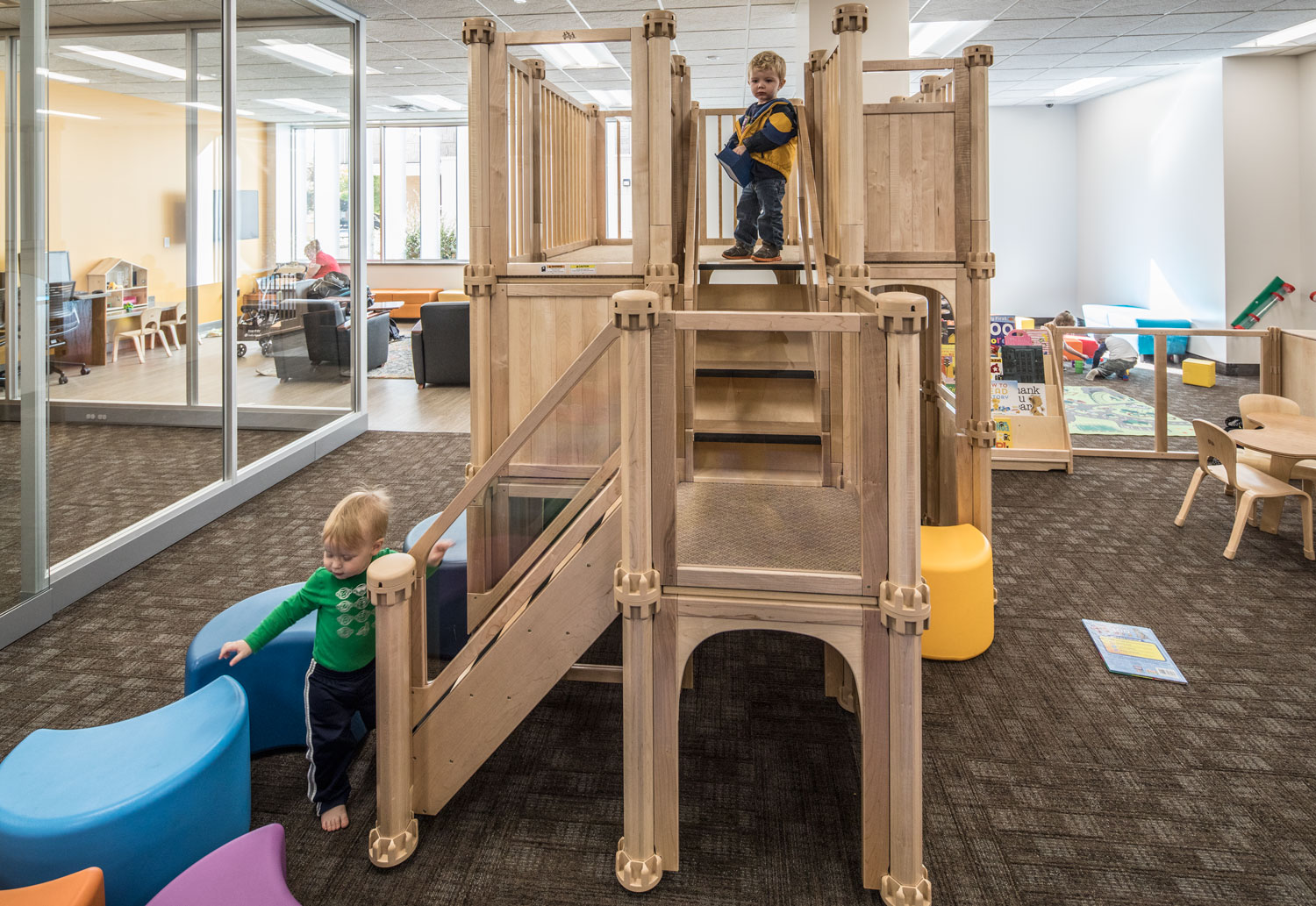 More than a quarter of BYU students are married, and many are handed a newborn before they are handed a diploma. Now these parent-scholars have a place on the main floor of the Harold B. Lee Library (HBLL) where they can study while the kids play.
University librarian Jennifer F. Paustenbaugh, who spearheaded the creation of the room, remembers juggling classwork and parenthood as a grad student herself. "I always felt unwelcome in the library [with children], so I would take my kids to the Dairy Queen play area . . . and I would work on my dissertation while they would play for two or three hours."
Both the University of Utah and Utah Valley University already had family-friendly study areas in their libraries, she noted. BYU, of all places, should have one too, so she recruited sociology students to conduct focus groups, asking student parents to imagine and describe their ideal family-friendly study area. Architects in BYU Physical Facilities then brought the students' dreams to life in a large room with everything from climbing structures to lactation rooms. There are floor-to-ceiling glass walls so parents can see their kids from sound-proof study rooms, sinks for filling and washing bottles, and rocking chairs for soothing little ones.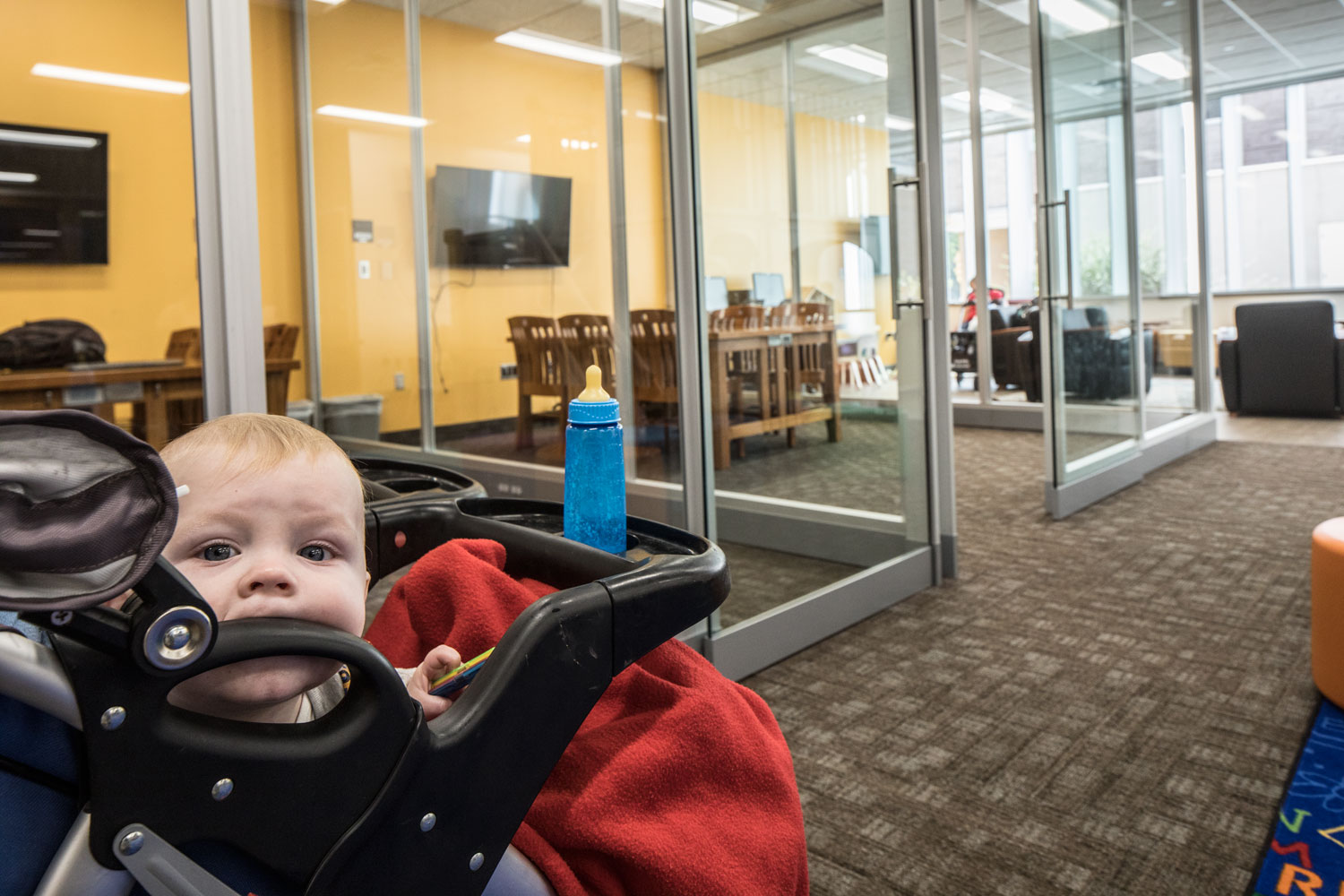 Master's student Hayley Hansen Mangelson (BS '17) uses these features daily when she visits the room with her 3-month-old son. "I love that it is in a well-traveled part of campus, with huge windows looking in," she says. "I feel like BYU is showing that they are proud of their student families, and that feels empowering."
Typically, projects like this can take years to get approved, financed, and completed, but a passionate anonymous donor expedited the process. The donor asked that the room be named after Keith and Dolores Stirling, who have 10 children and strong connections to the HBLL—Keith worked there for more than 30 years. They raised children while obtaining their degrees.
The Keith and Dolores Stirling Family Study Room now stands in their honor and as a reflection of BYU's mission to assist individuals in their quest for perfection and eternal life. "We know that a lot of [parents] end up not finishing their education because it's just too hard," Paustenbaugh says, "so we especially wanted to have something that would help them in achieving their educational goals."
View a slideshow of young Cougars in the library: