It's time to heal wounds and refresh rituals.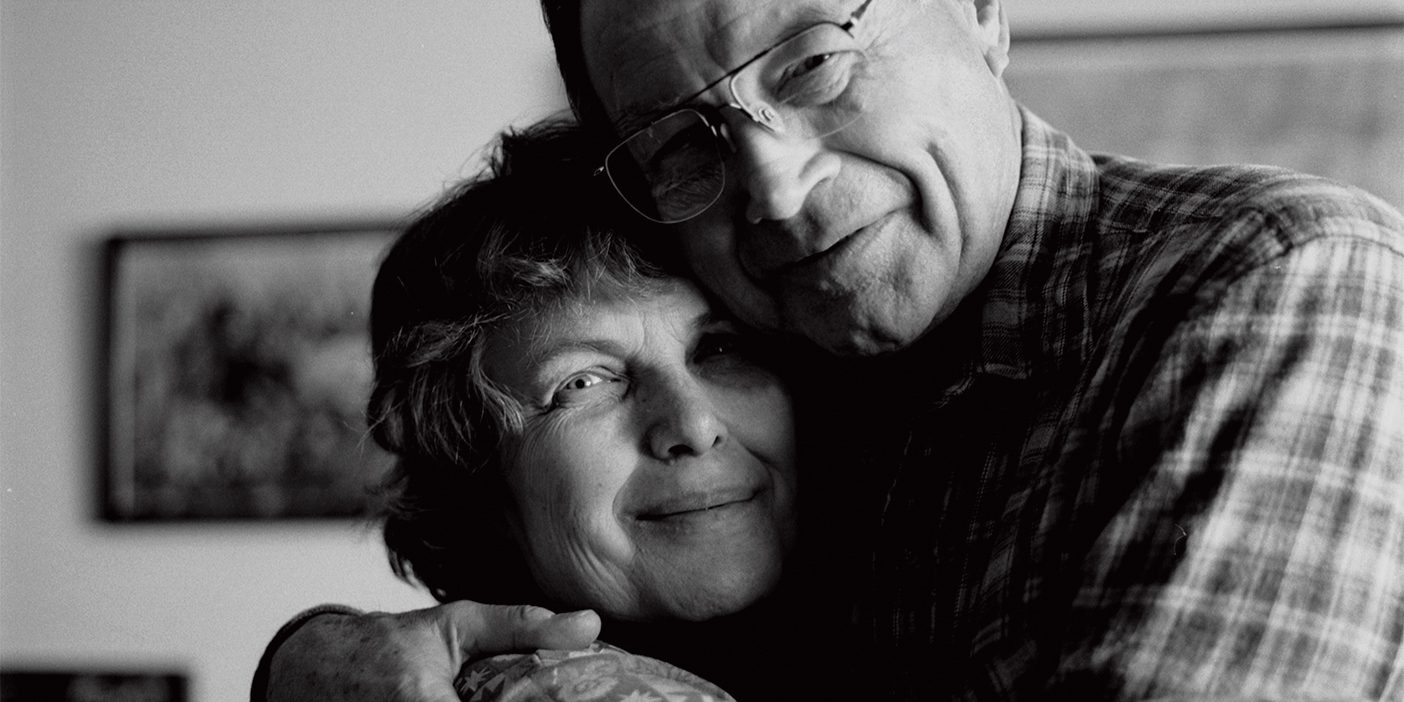 As Jane and Steve Bradford ('83) enter the later years of marriage, they're finding their life together both easier and harder. With all three children launched, they have more discretionary income and time to spend with each other, but they're also dealing with physical decline.
"Between raising children, busy church callings, and seeking promotions at work, life was harder earlier in our marriage. Now things seem easy in comparison," says Steve, an attorney and the bishop of his Southern California ward. Having muscular dystrophy plus getting older, he's gradually becoming less able to walk. Jane, a seminary teacher, says they've faced this prospect ever since they married 32 years ago. "The decline is not unexpected, but still we're struggling," she says.
For empty-nest couples, keeping a marriage strong—or reviving it—calls for new strategies and renewed commitment, says BYU family-life professor Stephen F. Duncan (MS '85). He notes that while couples' challenges may be different in the details, they tend to be similar in the general outline. "After being together 25 or 30 years, couples can become habituated to each other's company, and things can get old and cold," says Duncan, whose specialty is marriage enrichment. "You need to take regular, intentional care of the relationship and find areas of renewal, particularly as children leave home and you become less invested in their upbringing."
Duncan and family-life professor Jeremy B. Yorgason (BS '97) recommend couples fortify their long-lived marriage by avoiding or repairing a distant relationship, renewing their commitment to rituals, refreshing their romantic life, and committing to ongoing conversation around the realities of growing older.
Avoiding the Parallel Marriage
No marriage is perfect, and many long-married couples carry pain from past or ongoing conflicts. If two people want the deeper companionship and intimacy a long-lasting relationship can offer, they'll need to heal their wounds, says Yorgason, a marriage and family therapist. He says it's not all that hard to get started: "Small, brief, yet sincere apologies are a great way to start the healing process."
When one spouse feels he or she was more the injured party than the injurer, Yorgason says to approach healing with gentleness and a desire to understand the partner's experience. He cautions that reopening wounds carries the risk of renewed conflict, so tenderness is especially important. "Often issues aren't resolved because couples become reactive and escalate in conflict around highly emotional topics," he says. "Trying to communicate in a new way—different from how you have in the past—can help."
Because of old wounds or simply growing apart, couples can fall into a pattern of parallel living, where they seldom interact beyond necessary communication. If both spouses are happy with this situation, that's fine, says Yorgason. If one wants to revive the marriage and the other is less interested, he suggests the more-interested partner approach the situation with gentleness and an exploratory attitude. If both spouses are interested in restoring the relationship, couples can usually move into a revitalized relationship over time.
For all situations where a marriage has fallen into major disrepair, Yorgason says professional help can speed up a healing process that otherwise might take many years.
Revising Rituals
Duncan calls rituals—"things you do with regularity that have specialness and are meaningful"—one of the most potent practices for keeping a marriage vibrant. But he says couples should change things up so they don't get bored with a dinner and a movie every week.
One of the Bradfords' favorite rituals is spending Friday nights just hanging out. "We usually have no real agenda other than to enjoy one another's company," says Steve. "Sometimes we invite friends, but mostly it's just the two us. We can't think of anyone we'd rather hang out with than each other. The activity is secondary."
Duncan and his wife of 37 years, Barbara, plan regular getaways to keep their marriage fresh. They both love American history, so last summer they toured Gettysburg and Hershey, Pennsylvania, taking it all in more slowly than the frantic pace of family trips with children. "Now we get to take as much time as we want and savor the places we choose to linger in," he says.
Trips and other rituals can strengthen a marriage not only as couples make memories but also as they review the memories, says Duncan. "We talk about what was meaningful to us. We particularly delighted in Ben Franklin's humor and reading his quips, and we're still sharing them and laughing over them." Barbara is an avid photographer, and after each trip, they go through her hundreds of photos together and decide which ones to keep—another bonding ritual.
Both the Bradfords and the Duncans also keep rituals around values they hold sacred, such as working on family history together, attending the temple, and studying the scriptures. Duncan says he and Barbara recently experienced an impression simultaneously about an ancestor they'd forgotten about. "We both felt strongly at the same moment that Elizabeth was whispering to us that she's out there and we need to find her." Documentation soon materialized, and the Duncans did Elizabeth's work. "We sealed her to her husband, and then Barbara and I celebrated together. Experiences like these keep us close by giving us shared peak experiences and lots to talk about."
Other rituals couples might consider refreshing include grocery shopping (adding a favorite snack stop before or after, for example), daily walks (tacking on a service moment once a week), birthdays and anniversaries (replacing gifts with a letter), and evening how-was-your-day conversations (with TV and cell phones turned off).
Keeping Intimacy Alive
When couples age into their 50s and 60s, most need to make adaptations to their intimate life. Erectile dysfunction is very common in men of a certain age, says Duncan, but couples can continue their sexual relationship. "There are many delightful ways to still keep your romantic life alive, including nonsexual touch and sexual touch. You're empty nesters. Be in one another's nest."
Couples can consult books, articles, and websites around this topic, choosing those that are consistent with their values. But even more effective is tuning in to one another, says Duncan: "Find out from one another what you want and expect. You have to be more planful about it as you become older because there's less spontaneity and novelty than in the early part of a couple's sexual experience. Don't expect frequency or intensity to be the same over time—that's not realistic."
Couples who choose not to continue a sexual relationship are not unusual, says Duncan. About 20 percent of couples at any age have a nonsexual marriage. However, Duncan cautions, "if you don't make the effort to be intimate, the relationship wears down. Without the bonding hormone oxytocin that's exchanged in hugging, kissing, or intercourse, the relationship can get dull and lifeless. If you're not intentional, your marriage will suffer from the lack of infusion intimacy offers."
Planning Realistically
Because of Steve Bradford's challenge with muscular dystrophy, Steve and Jane have had to plan early and carefully for their later years. As they talk about the physical and financial future, they also talk about waning influence—a reality for all those who live in youth-oriented cultures. "We're preparing for a future where our opinions and role in our family, the church, and our community will become less important. We're working on coming to accept this fact," says Jane.
The Duncans like to brainstorm about things they'd like to do together and places they'd like to go. Both are eager for a trip to Hawaii they've planned together. "We're not wealthy people, but we save, and I'm going to retire soon, so we'll have time for more travel. We also have missions in mind," says Duncan.
Both the Bradfords and the Duncans talk about and plan for upcoming health challenges. "But things will come up you can't anticipate or plan for," Duncan says. "You don't know which problems you're going to get in the future. You can't plan for everything."
Both couples also draw strength from the gospel. "We're definitely centering our attention on the concept that this life isn't perfect and is short," says Steve Bradford, "but that the Atonement and Resurrection give us hope for a better eternal future—and the motivation to choose wisely now."
Sue Bergin is a writer and Marriott School of Business adjunct instructor.