---
EducationPE Scars: Teacher education professors David C. Barney and Keven A. Prusak's (BS '86) study verified that middle school students are accustomed to exercise as punishment, picking teams, and playing dodgeball—activities that research shows negatively affect students' lifelong attitude toward physical activity.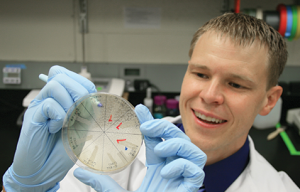 Engineering and Technology
Molecules of Life: Chemical engineering professor Bradley C. Bundy (BS '04) received $975,000 in research funding for three projects: creating biocatalysts that are environmentally and economically friendly, developing new amino acids, and producing a vaccine for livestock.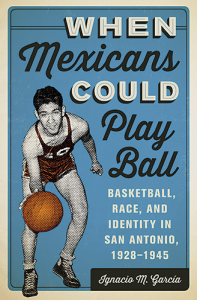 Family, Home, and Social Science
Básquetbol: In the first sports book focused specifically on Mexican Americans and basketball, history professor Ignacio M. Garcia narrates a 1939 Texas high school team's championship wins amidst a climate of racial conflict. When Mexicans Could Play Ball adds to studies on racism and cultural identity formation in Texas.
Fine Arts and Communications
Invitation to China: In November BYU's Contemporary Dance Theatre performed at Beijing's National Center for the Performing Arts, a result of the growing relationship between BYU and Chinese art administrators.
Humanities
Defining Poetry: Cynthia L. Hallen's (BA '80, MA '82) Emily Dickinson Lexicon was featured as a substantial research collection by Harvard University's Houghton Library, which houses the largest Emily Dickinson collection in the world. The Emily Dickinson Lexicon (edl.byu.edu) is a comprehensive database that defines each of Dickinson's poetic words.
Kennedy Center
The World Is Our Campus: With more than 160 programs in 49 countries, BYU was ranked no. 21 of the top 25 schools that send students abroad. Unlike the majority of schools in the 2013 Open Doors Report on International Educational Exchange, BYU runs its own study abroad programs rather than relying on outside programs.
Law School
First Mormon Lawyer: On Nov. 5 the Church History Department placed a new portrait of Oliver Cowdery in the Howard W. Hunter Law Library to commemorate Cowdery's work as a lawyer. The portrait was painted by Ken Corbett from a daguerreotype photograph serendipitously discovered in the Library of Congress.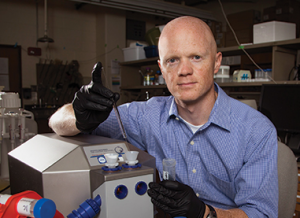 Life Sciences
Diets and Diabetes: A study by physiology and developmental biology professor Benjamin T. Bikman (BS '03, MS '05) and his students may be the next breakthrough in weight loss and diabetes prevention. The study reports that inhibiting the accumulation of a fatty acid called ceramide in mice kept them from gaining weight and developing diabetes, despite their poor diet.
Marriott School
Time Will Tell: No need for a Pinocchio nose—the time it takes people to respond to text messages may be all you need to tell if they are lying. Information systems professors Thomas O. Meservy (BS '01, MISM '01) and Jeffrey L. Jenkins (BS '09, MISM '09) found that when people lie in digital messages, they often take longer to respond, make more edits, and write shorter responses.
Nursing
Flying Colors: BYU nursing students weren't fazed by the new National Council Licensure Examination. BYU maintained its 96 percent passing rate—16 percent higher than Utah's average and 13 percent higher than the nation's—on the first administration of the updated exam, which is reevaluated and changed every three years.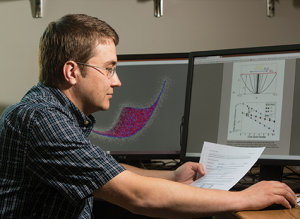 Physical and Mathematical Sciences
Sufficiently Sloppy: With thousands of possible variables surrounding most scientific questions, how can science successfully describe the physical world? Physics professor Mark K. Transtrum's (BS '06) study, published in the prestigious journal Science, explains how predictions are possible despite large uncertainties.
Religious Education
Friends of Faith: Teaming up with the Church Public Affairs Department, Religious Education and the Richard L. Evans Chair for Religious Understanding sponsored a new lecture series featuring prominent leaders of other faiths. In its first semester, the Lectures on Faith, Family, and Society included George O. Wood of the Assemblies of God and Richard D. Land of the Southern Evangelical Seminary.