Want to brag about BYU? Read on.
BYU earned some serious recognition last school year, thanks to these students' first-place finishes and winnings in everything from academia to a sport that will surprise you.
The Sound of Victory
BYU AdLab students Seth A. Mollerup (BA '18) and Chris R. Petersen (BA '18) (and their team of Orkin men) really killed it at the Student Andy Awards, winning the grand prize and a $10,000 scholarship for their Sound of Music, pest control mashup. Adweek and AdAge publications sang the students' praises; the chief creative officer at Joan called the spot "so genius." Job offers are rolling in for Mollerup and Peteresen, who plan on joining an ad agency together.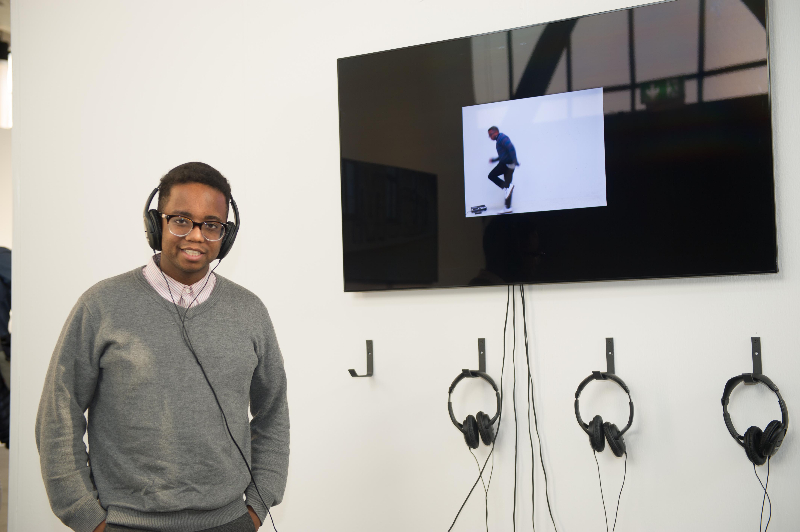 A Blooming Artist
BYU BFA student Julian L. Harper ('19) was the only undergraduate finalist for the BLOOOM Award and was invited to attend the international art fair "Art Düsseldorf" in Germany. Little did he know he'd be flying home with the first-place prize. His piece It's Getting Hot in This Cosby Sweater was an effort to educate people about the black experience and earned him a one-year mentorship to help him kickstart his career as an artist.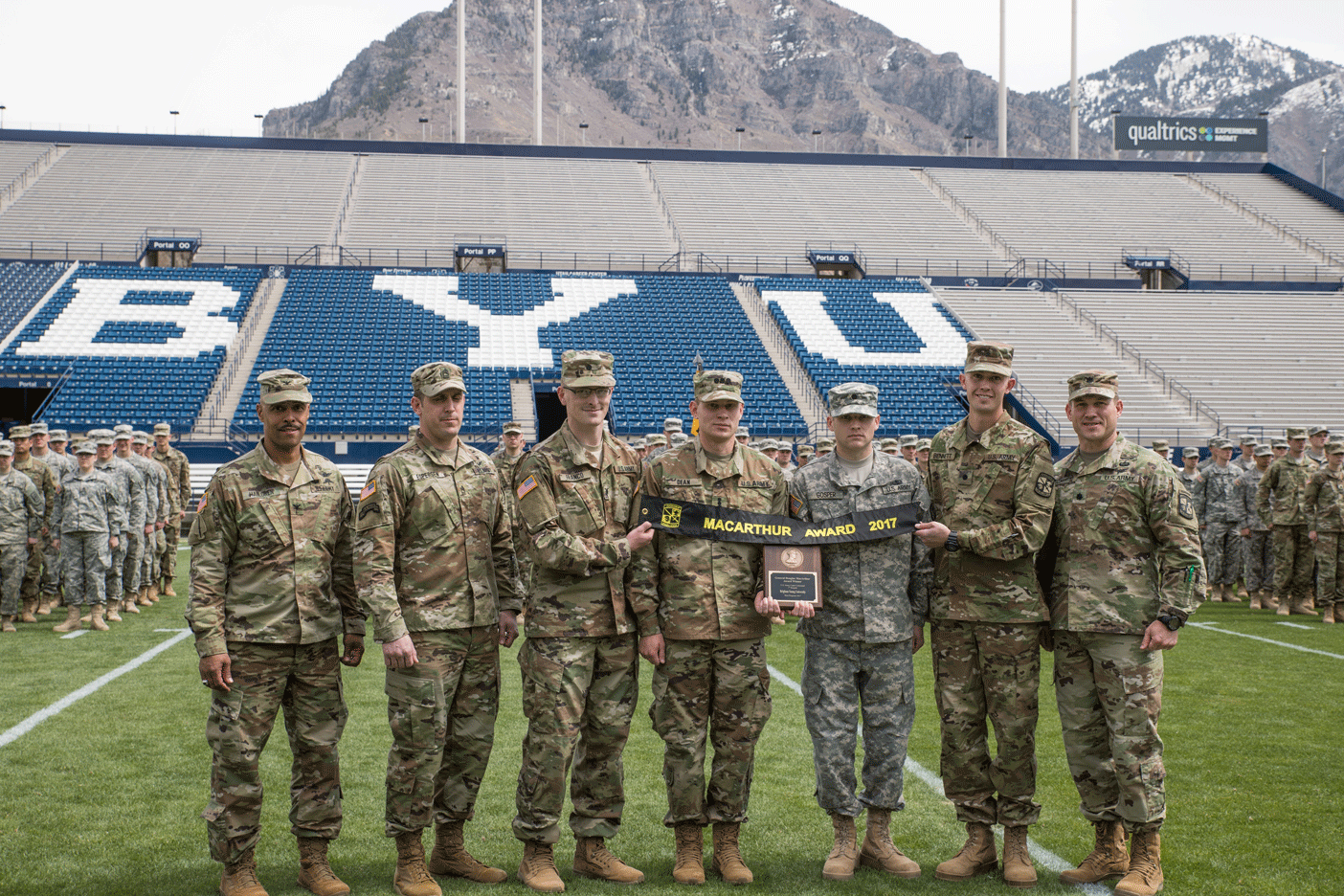 ROTC On Top
BYU's Army ROTC program won the MacArthur Award—a prize given to the top eight ROTC programs each year, out of 275 programs nationwide. To earn the distinction, programs must have exceptional physical fitness, academic prowess, and military skills. BYU stands out in these areas and more—the program is known for its clean standard of living and few disciplinary actions.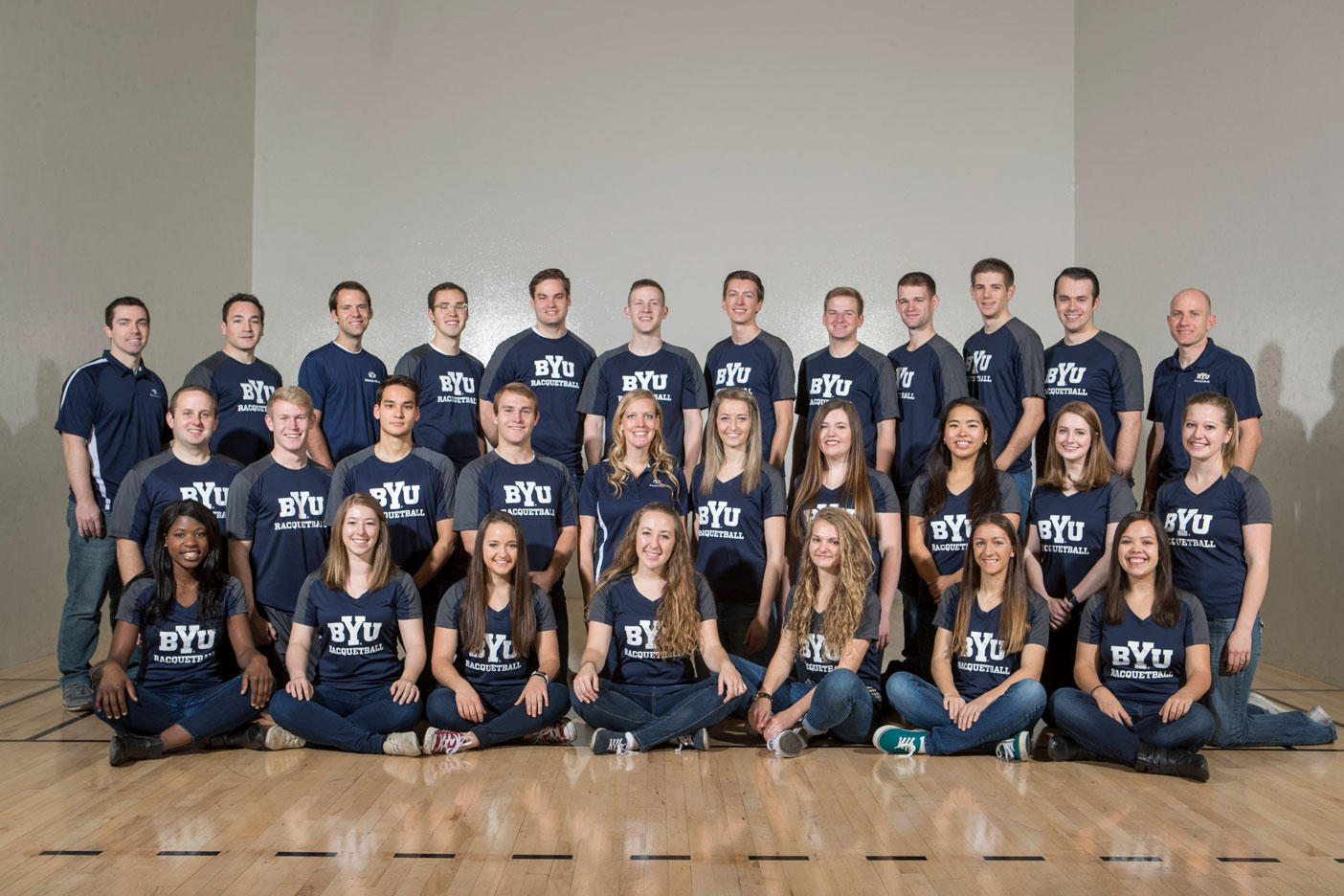 Queens of the Court
A sport that is often overlooked in the world of BYU sports: racquetball. And the lady Cougars dominated again this year. The BYU women's racquetball team won the national championship—it's 10th title. The men's team placed sixth, giving BYU a combined third-place finish. The women's team hasn't fallen out of the top four since 1999.
Queens of Hip Hop
The Cougarettes took home second place at this year's NDA College Nationals for their hip hop and jazz routines, with only .05 points separating them from the winning team in both categories. Despite coming home without the title of national champions, their hip hop moves earned them the award for the most innovative choreography.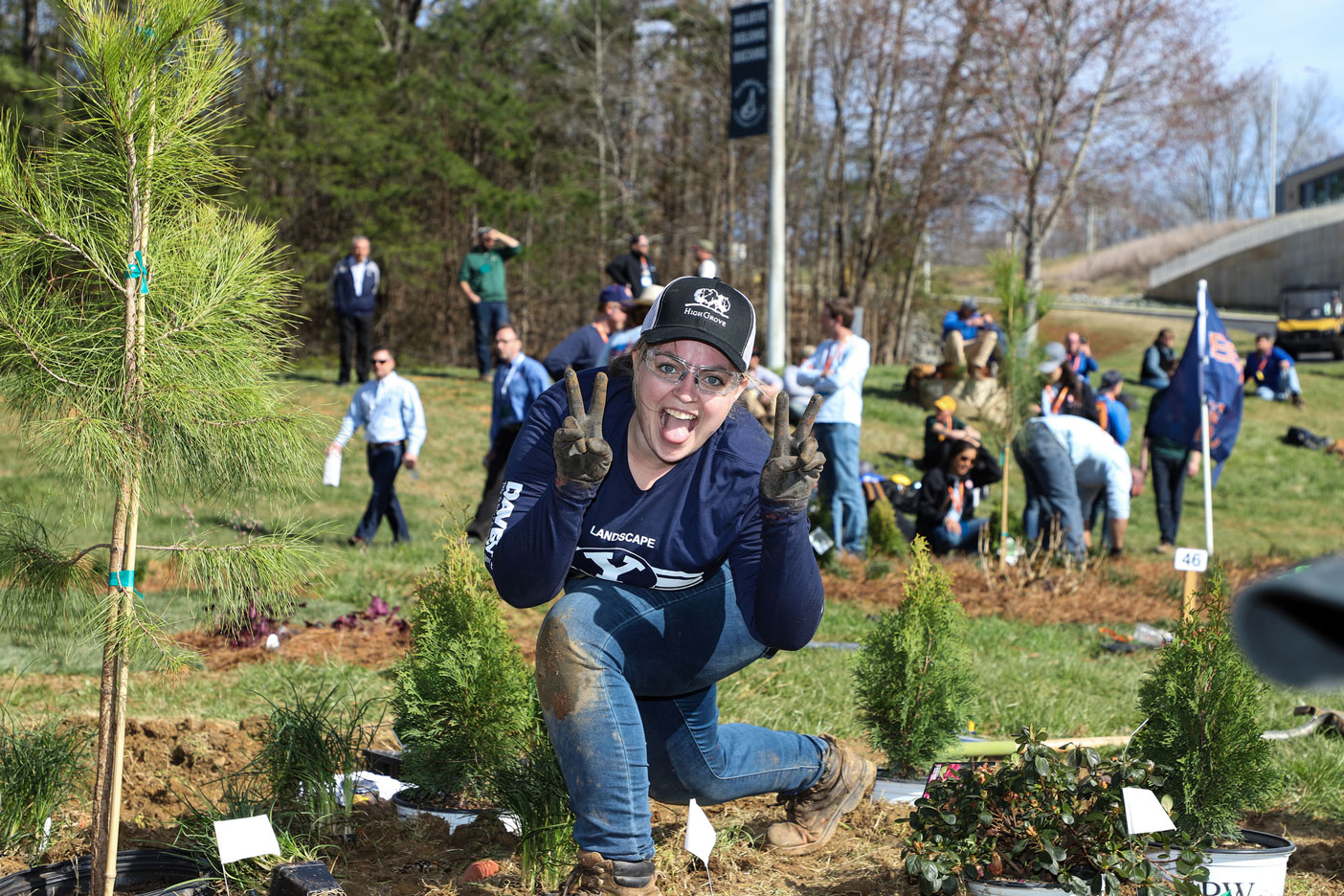 By a Landslide
BYU took home first prize in the National Collegiate Landscaping Competition for the sixth time since 2003. This year it was hardly a competition, with BYU pulling a whopping 440 points ahead of the second-place team. Out of 710 student competitors, BYU student Marco S. Crosland (BS '18) came out on top with the most points overall across 30 categories, which ranged from arboriculture techniques to interior-plant identification to hardscape installation. Three more BYU students finished first in their individual competitions.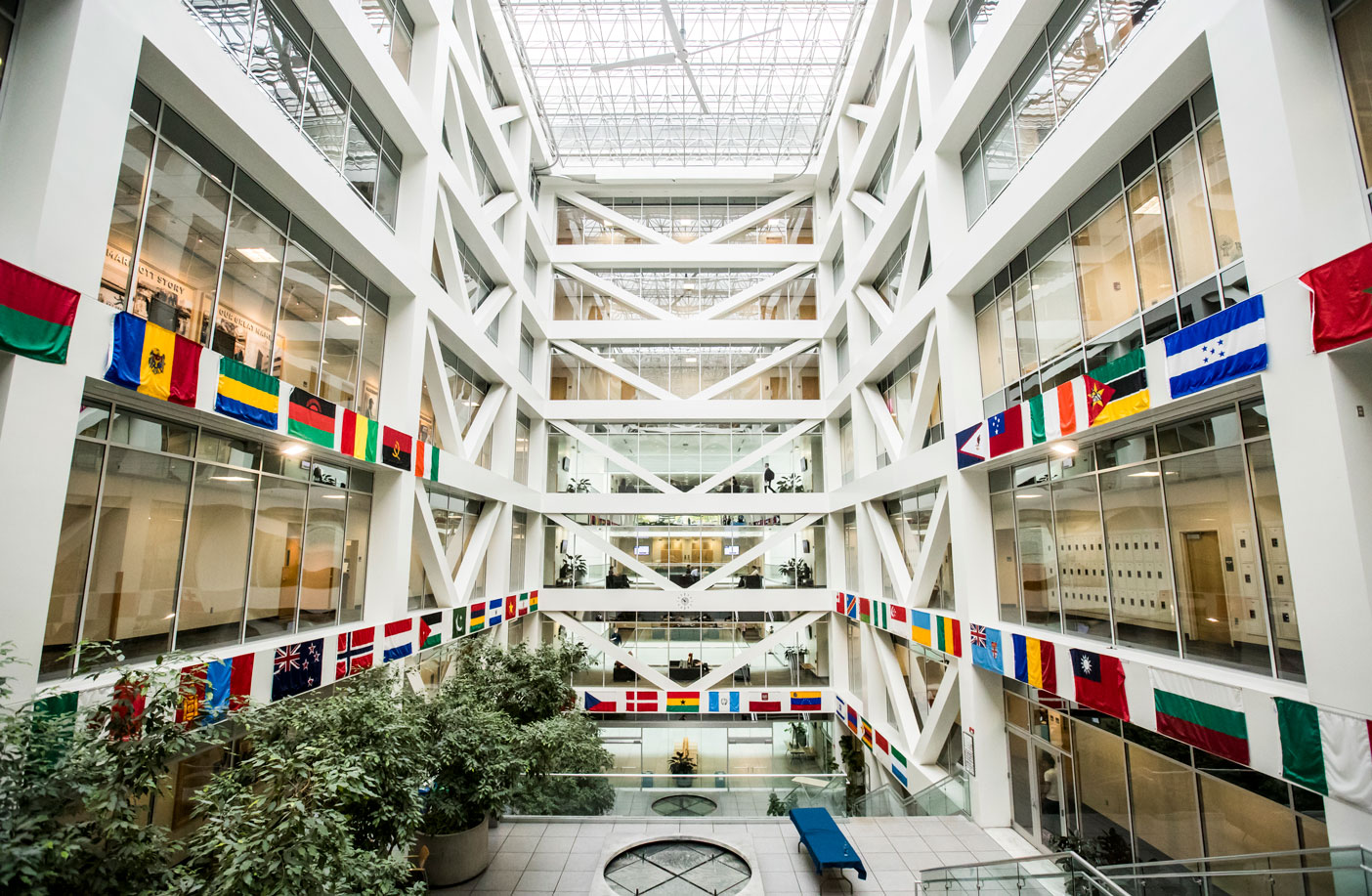 On Home Turf
Nine top-tier MBA programs from across the country convene annually to compete in the Adam Smith Society Case Competition. This year the BYU Marriott School of Business hosted the event—and won. The case: recommend how Facebook's executive team should respond to issues relating to the 2016 U.S. presidential election. The BYU MBA team took home $3,000 for their winning presentation.
Prize-Winning News
BYU News Media students earned spots in a slew of competitions. Two students placed in the top 10 for the Hearst Television Features Competition for their broadcasts. Jessica R. Coombs (BA '18) earned an $1,000 cash prize for her fifth-place spot, and Aley Davis (BA '17) earned a distinguished certificate for her tenth-place ranking. Overall, more BYU students placed in the competition than students from any other college, earning the department $10,000 in grant money. And students Ryan J. Turner (BA '17) and Kjersten A. Johnson (BA '17) scored two awards for their breaking news story about the Dakota Access Pipeline: a first-place Pinnacle Award from the College Media Association for Best Multimedia Breaking News Story and a third-place Pacemaker Award from the Associated Collegiate Press for Multimedia Story of the Year.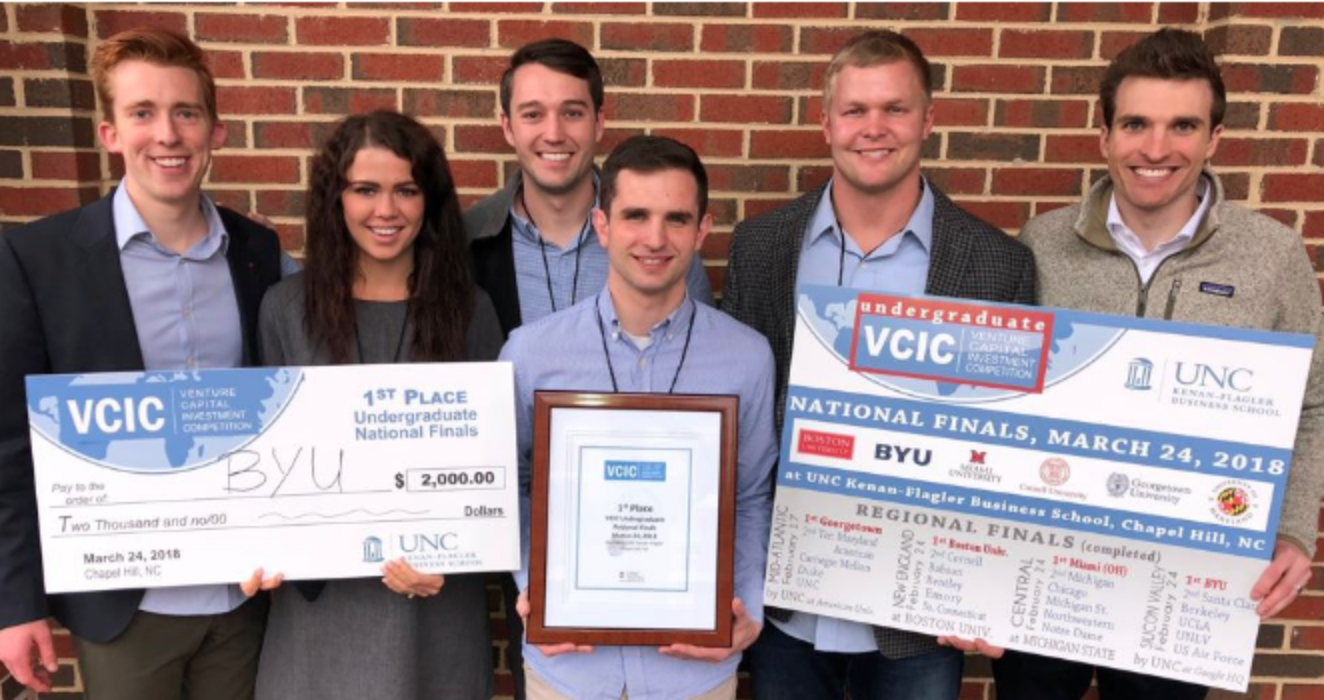 Unstoppable Venture Capitalists
BYU has created a reputation in the world of venture capital: for two of the last three years, BYU's MBA team clinched first at the national Venture Capital Investment Competition. And this year BYU undergrads wanted in on the fun. In the first year competing at the undergrad level, BYU took first. The competition involves researching and evaluating startup companies and their industries—hearing pitches, negotiating, and striking deals.