---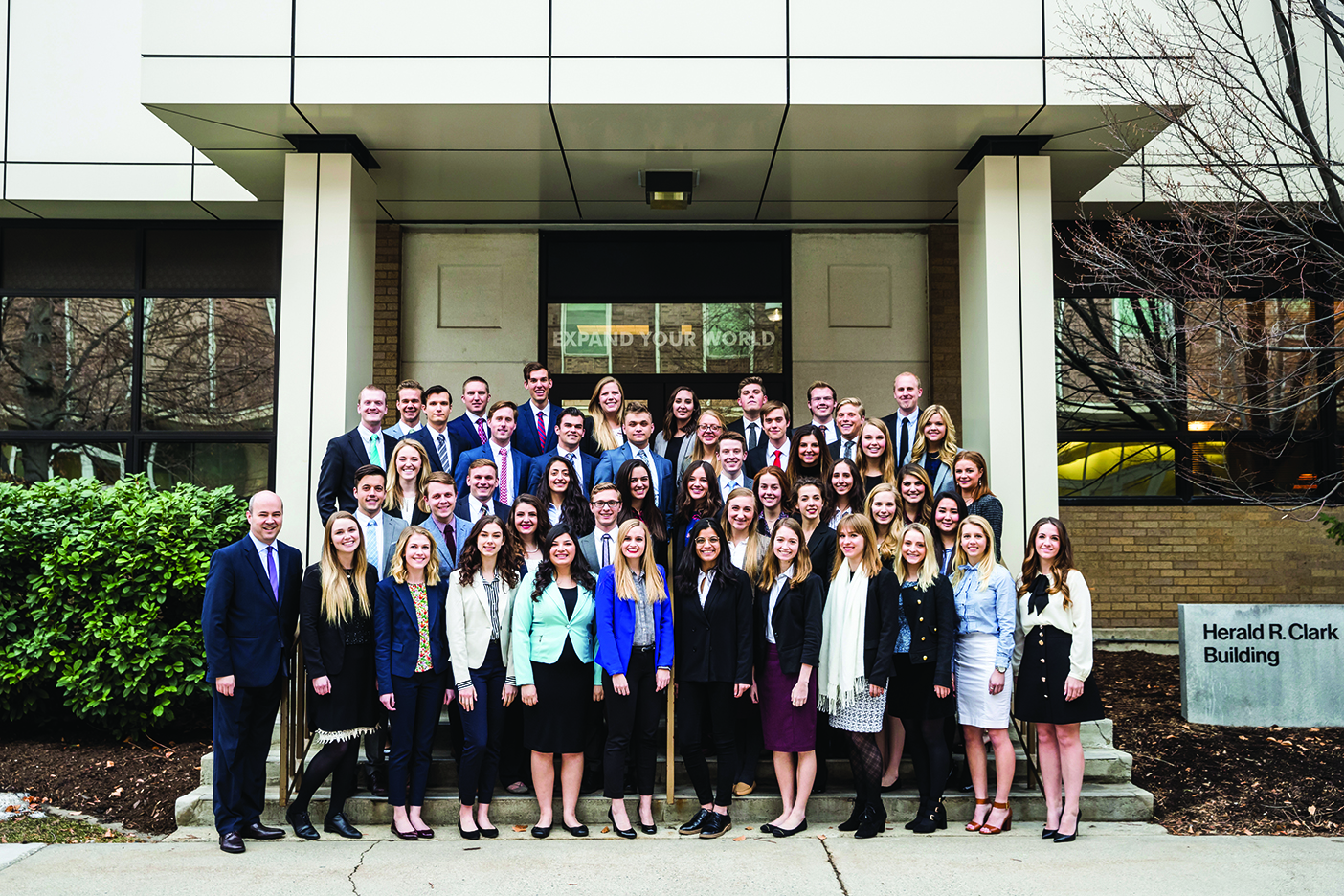 "You need to disarm your weapons," pleads a delegate to a tired but passionate group holed up in a Times Square hotel conference room. India and Pakistan are in a heated standoff over nuclear disarmament. In another corner of the room, bleary-eyed Finnish delegates are scribbling notes to include in their next speech about humanitarian aid in response to flooding.
Hundreds of similar scenes are playing out at the National Model United Nations competition as professionally dressed student delegates from around the world rush to form alliances, write policies, and negotiate—all in the 30-minute caucus before the next vote.
"You go from around 8 in the morning until 11 at night. It's just chaotic," says BYU Model UN (MUN) teaching assistant Madison A. Markle ('17). "Some people work through the night. You just do what you gotta do. You're running on little sleep, you're very hungry, and you're in a different environment."
But BYU students have shown year after year that they thrive on chaos. This year some 50 BYU students participated in the four-day competition, representing Finland and Pakistan, two countries competing among 197 others. They continued their 14-year streak of earning the National Model United Nations' highest team designation: outstanding delegation.
Since 1991 BYU's team has regularly received awards at the national level. BYU also hosts more than 600 high school MUN students at its annual conferences, including the first-ever U.S.-based committee held entirely in Spanish.
BYU's success doesn't come by relying on a crack team of veteran MUN experts like some universities. The BYU approach is to get as many students into the program as possible, let them have the experience, and then move them out and bring in another group of students. Students start preparing two semesters before the competition, learning aboutpublic speaking, international a airs, conflict resolution, and a slew of other subjects in this Kennedy Center experiential program.
At the end of the conference, the exhausted students enter the United Nations building itself, looking up at the giant golden map adorning the wall. They sit in the seats of the real UN ambassadors as they do an unofficial voting procedure. Some will go on to fill these seats officially as part of the United Nations, while many others will enter a smattering of other fields as Foreign Service members, government agents, lawyers, doctors, and educators.
"Not everyone wants to have a career in diplomacy, and I think that's one of the best things about MUN," says BYU participant Lydia Amorim ('19). "The skills you acquire here are valuable in any aspect of life."