---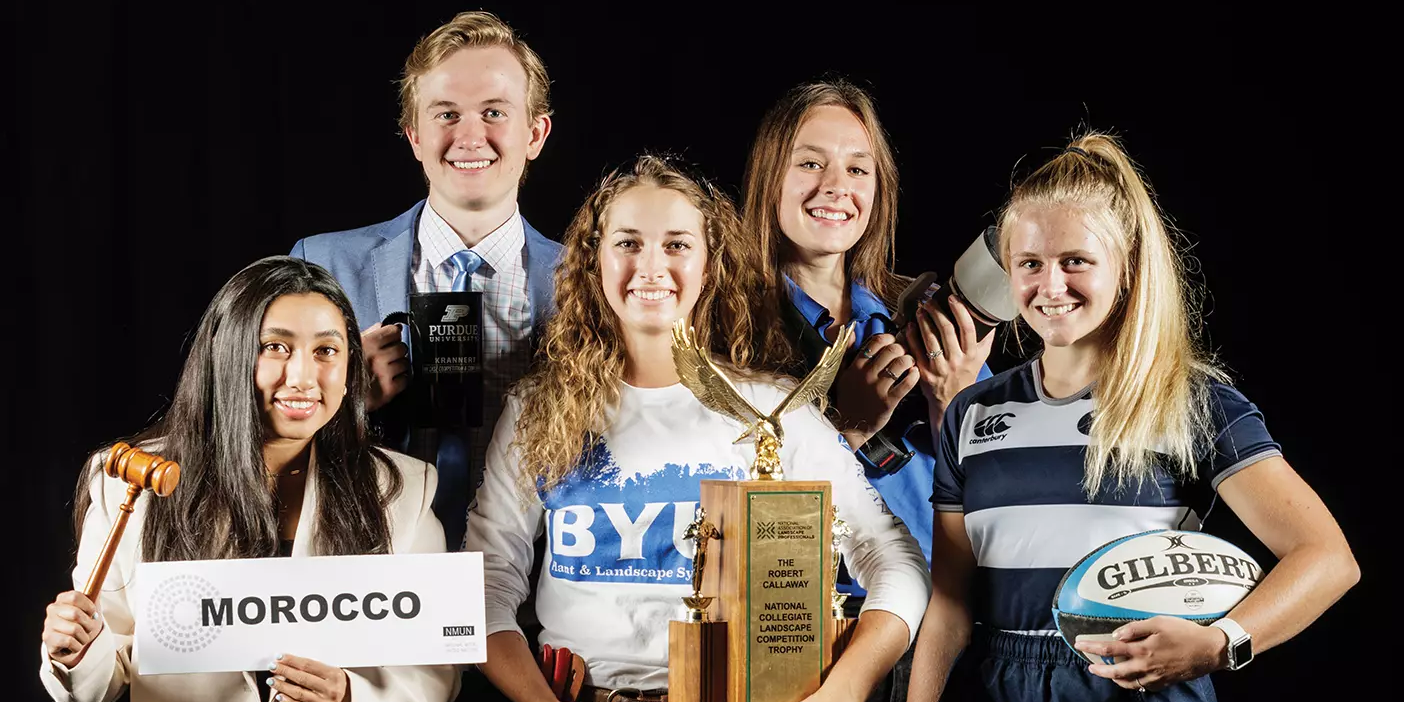 Year after year a handful of BYU programs land at the top of the podium in national competitions—like the Cougarettes, who claimed national titles No. 21 and 22 this year, and the BYU Center for Animation, which has made 19 College Television Awards (Student Emmy) appearances. Here are a few more student groups that consistently fare well.
Picturing Success
"Your best picture is always your next one," says Brooklynn Jarvis Kelson ('24). The students at BYU Photo have swept the University Photographers' Association of America annual student contest since it was introduced three years ago. Kelson—whose photos won first and second this year—isn't motivated by wins: "It's about becoming a better photographer."
Digging Up Greatness
The National Collegiate Landscape Competition tests students' knowledge of irrigation design, plant identification, and more. Team cocaptain Ashley J. Beazer ('23) credits BYU's fourth consecutive win—and the eighth national title since 2003—to mentorship from campus-grounds personnel.
Competing for Camaraderie
"Sisters not teammates" is the team motto of BYU women's rugby. Players say support on and off the field comes first. "Everyone wants to win, so we do whatever we can to make our team better," says Nicole Lyons Dimond ('22). With a slew of regional and national championships since 2018, the team earned its second consecutive national title in 2022.
Human Connections
"BYU students are hard workers," says Jeffrey D. Sundwall ('23). That has paid off for the business students who, for the past three years, have come up on top at the national Purdue HR Case Competition. Sundwall won this year's award for best undergrad presenter.
A Model of Unity
Each year BYU students travel to New York City to compete in a model United Nations against participants from around the world. Representing Panama and Morocco, the 2022 team received both "outstanding" and "distinguished" recognitions—top awards that BYU consistently achieves despite nearly 100 percent turnover each year.