---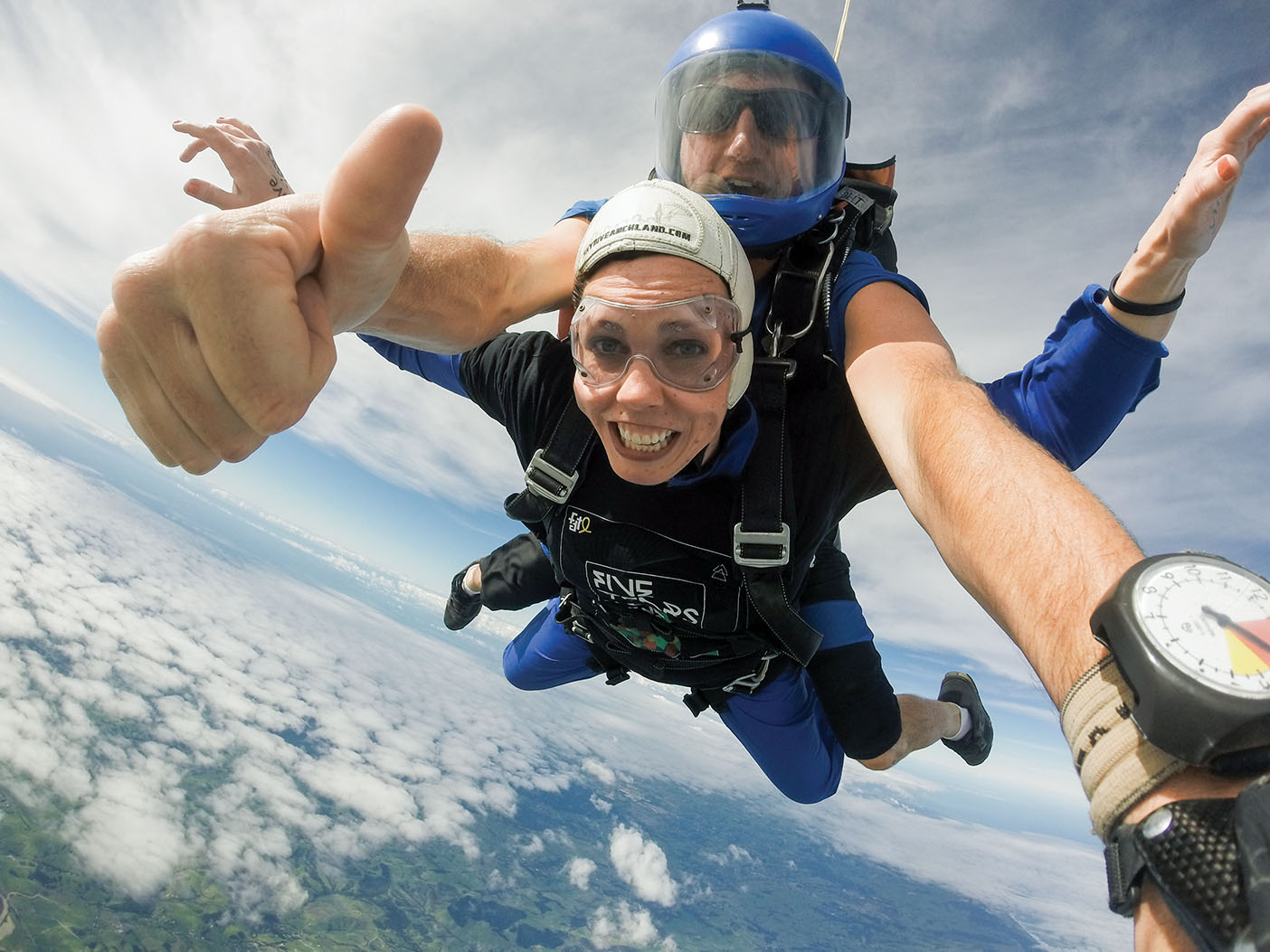 It's been two years since Melanie Pearson Day's (BS '03) oncologist told her she had less than five years to live. A former BYU basketball player, returned missionary from Portugal, and mother of three, Day has refocused her energies and adjusted her priorities with her diagnosis of metastatic breast cancer.
"When I knew that cancer was a possibility, I just knew I had it. I had been nursing my second child, and I just assumed it was a complicated plugged duct. A week later I was in so much pain that I went to the emergency room, and they told me that I [should] rule out cancer. [But] I knew it was cancer. Then when I got the official diagnosis, it was obviously devastating and very hard to talk about."
"I didn't tell my family. My mom told people and then my husband told his family. My kids were too young to understand what was going on. . . . But for me to actually say, "I have cancer," to people I love was remarkably hard, . . . one of the hardest things I've ever had to do. I was initially diagnosed in June 2013, and they weren't clear as to the stage of the cancer. Because I was pregnant, they couldn't do a scan. But they knew it was at least stage 3B. . . . I did pretty rough chemo, probably the worst chemo, and then I had a mastectomy, all while I was pregnant."
"I thought I would have to abort my baby when I found out I had to do chemo immediately. But [the doctors] told me that they could do it with the baby in the womb and that he would be protected. And he was completely protected. He is a healthy 3-year-old boy now and has never had any complications. In fact, his middle name is Milagre, which means 'miracle' in Portuguese."
"I was re-diagnosed with metastatic breast cancer and told that [I] had five years to live. My initial reaction [was] humor, . . . trying to joke around. That's how I react when things are serious. But that car ride home from [the hospital] . . . was where reality struck, and things completely changed for me. It's like my world shrunk and there were only a few things that mattered at that point: my husband and my kids—that's it. Suddenly, everything became more measurable to me: How many more times am I going to hold my husband's hand? How many more times am I going to do things with my kids? I've had this whole new outlook on life and how I view the world and people. I'm staring death in the face, and I know it's coming sooner than for most people. It's been really hard. Going through this with little kids is extremely difficult."
"I want other people to live like they, too, have five years to live. I used to say, 'Someday, I want to do that. Someday I want to go on that vacation. Someday, someday, someday.' . . . I'm tired of saying no and thinking of all the excuses of why I can't do it or why I shouldn't do it. . . . I'm trying to fulfill my dreams. . . . I think that's one big thing that's different for me. Before I die, I want to . . . skydive, start a non-profit, teach my children basketball, attend the Lisbon Portugal Temple open house"
"I'm not afraid of dying; I'm afraid of not living. I've thought so much about death that it doesn't scare me anymore, and that's due to my faith. I know that this isn't it."
Read more of Melanie Day's insights and learn about her adventures filling her bucket list at stopsayingsomeday.com.