---
It's never too early to start teaching children about cooking, says Susana Gomez Griffin (BA '89), who ran a small catering business before joining BYU Catering last year. Kitchen skills are important as kids move from home for college or missions. Here she shares five skills to teach your budding chefs.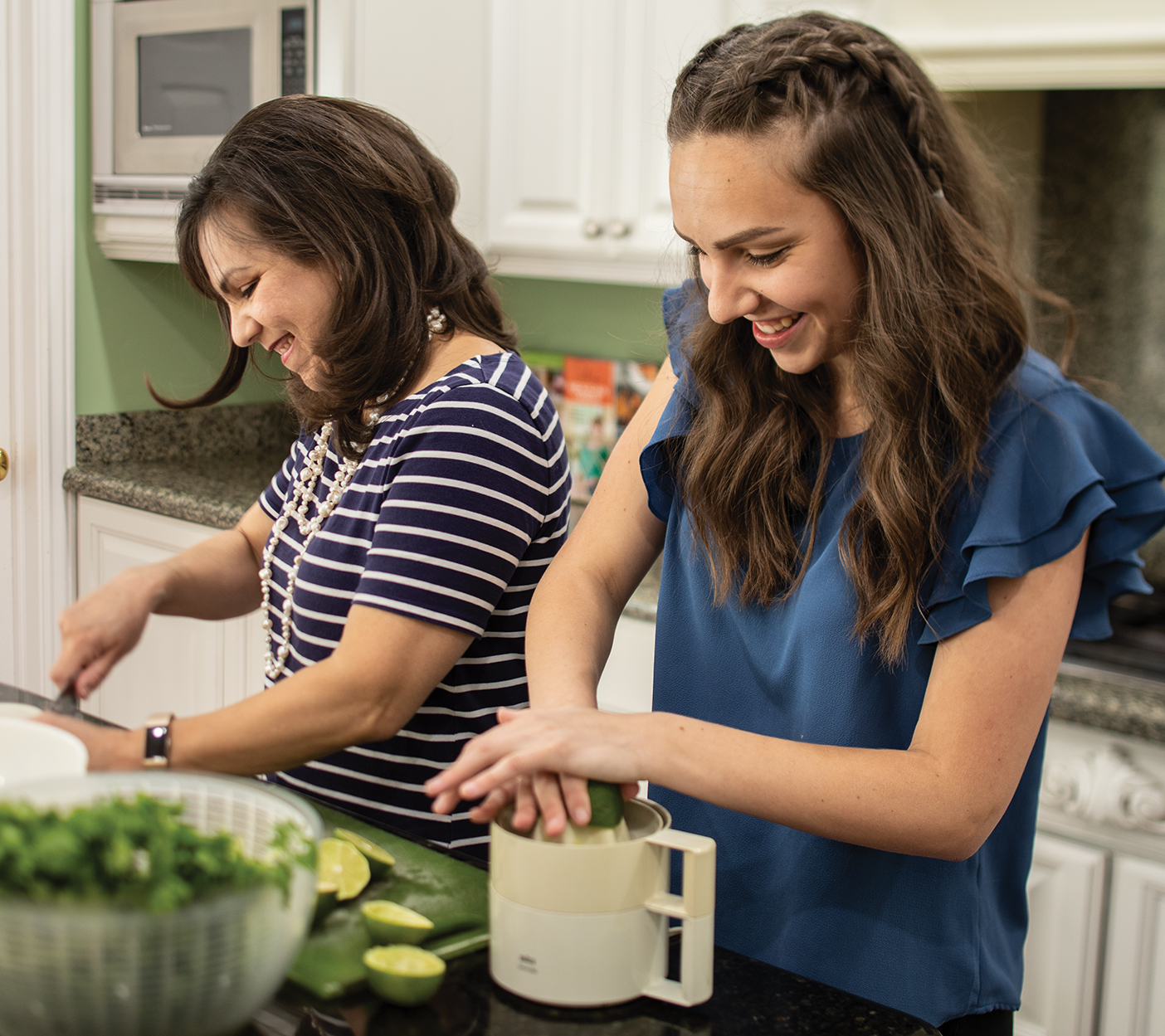 Plan the Menu
According to Griffin a good time-saving plan begins with a few basic questions: What staples are on hand? What do your eaters like? How much cooking time is available? Then she recommends thinking in terms of the building blocks for a balanced meal: a protein (nuts, meats, beans), a carb (rice, pasta, potatoes), and fruit and vegetable sides. But she says to keep it simple and make it fun to keep kids interested. And don't forget to plan dessert—the most important part of the meal for kids.
Griffin says kids can learn how to choose produce and use what's in season. A visit to a local produce stand can be a fun field trip. Older kids can pick out fresh tomatoes to make salsa in the summer or squash for soup in the fall. And she recommends keeping staples like butter, flour, sugar, olive oil, onions, and fresh garlic on hand to simplify meal planning.
Use What You Have
Improvising, or making do with what's in the pantry, is another useful skill for kids to learn, says Griffin. Kids can add slices of ham or shredded chicken to a grilled cheese sandwich or put a handful of spinach in a smoothie to up the nutritional value. She says they should think of each ingredient as a category instead of an absolute. If you don't have spinach, use kale. If there's no thyme, use oregano. And children can learn basic substitutions: using applesauce instead of vegetable oil while baking, adding lemon juice to milk to replace buttermilk, or substituting plain yogurt for sour cream. Griffin recommends turning to the internet for help with more complex recipe adaptations.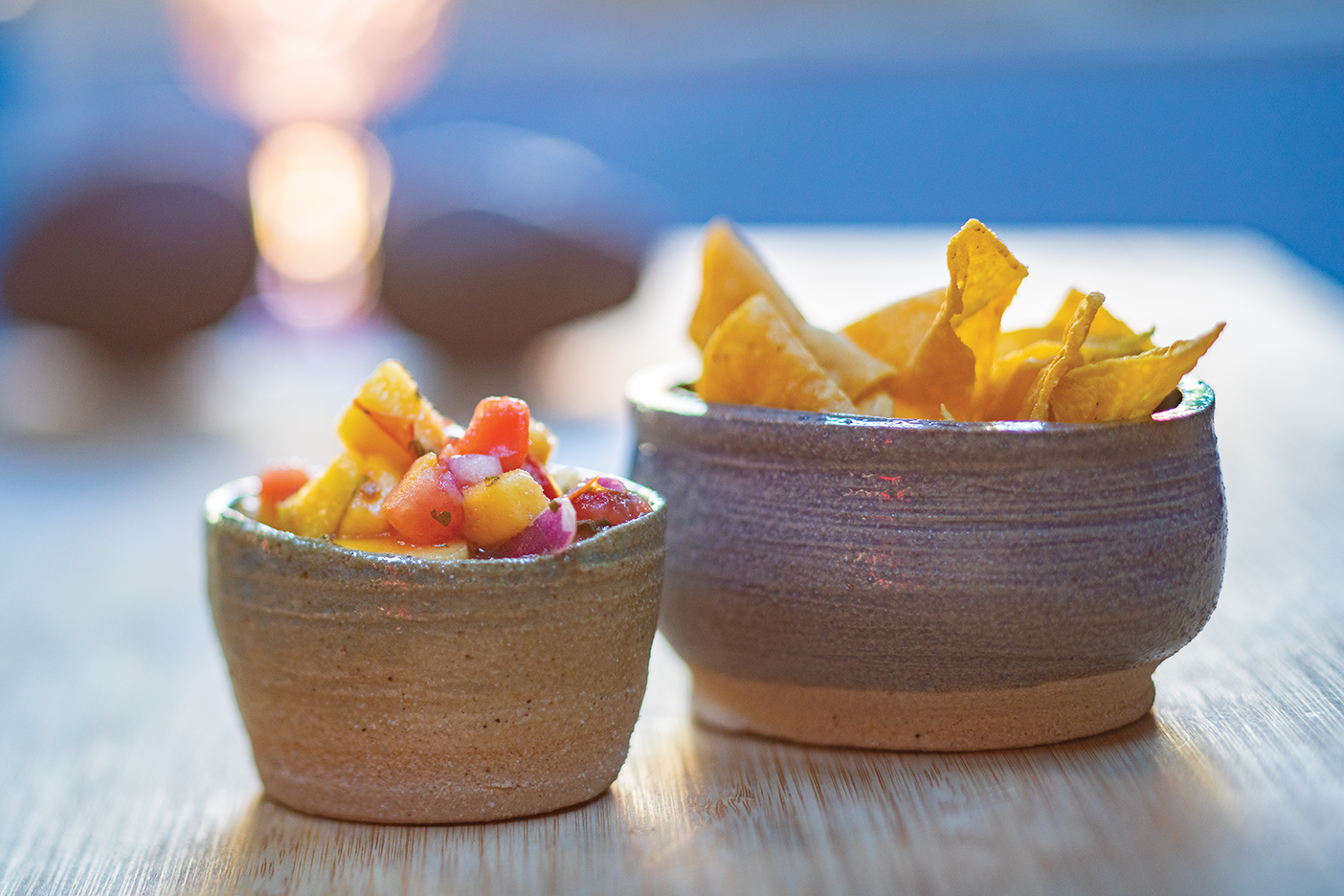 Don't Forget Presentation
Presentation is half the taste, say the French. "Little details," Griffin notes, "make a difference and provide a meaningful addition to the finished product." Making food look good is often a simple task. For instance, Griffin suggests putting cookies in a cellophane bag and tying it off with a ribbon. Making dinnertime special is important too. "Setting a nice table to enjoy food that has been thoughtfully and lovingly prepared," she says, "provides a great time for family bonding and gives young cooks the encouragement they need to cook again."
Clean as You Go
Teaching your kids to clean while cooking is important too, says Griffin. A clean cooking space is more efficient, and cleaning as you go reduces the work when it is time for cleanup. And Griffin finds that the habit prepares children for adulthood and makes for happy roommates, missionary companions, and spouses. "It makes everything more comfortable for everyone," she explains. "No one wants to clean up someone else's mess."
Experiment
"Don't be afraid to try something new," Griffin says. She credits her own trial and error on meals as one reason her sons and daughters left home with the confidence they needed to succeed in the kitchen. Ultimately, she says, teaching children to cook all boils down to practice and patience: "The more you try, the more you learn, and the more you generally succeed."