---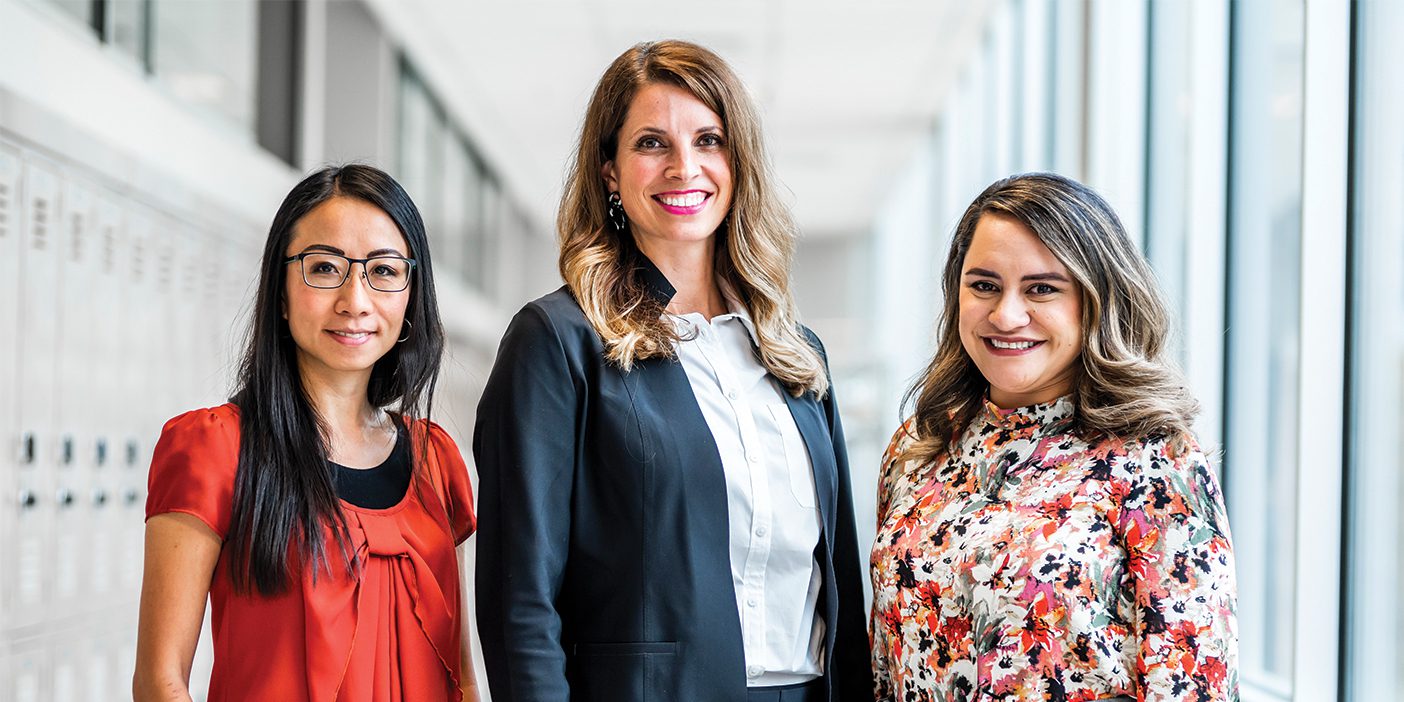 BYU hired three more full-time mental-health counselors last fall, bringing its total to 32 counselors. The hiring was in response to high demand for mental-health services on campus—demand that has increased every year for the past decade.
More than 200 students come to the BYU Counseling and Psychological Services (CAPS) to receive one-on-one counseling every day. CAPS counselors also oversee 30-plus therapy groups, a stress-management and biofeedback lab, and online therapy resources, including the clinically validated Sanvello app—all free to students.
The International Accreditation of Counseling Services recommends universities provide one counselor for every 1,500 students. Currently, BYU has one therapist per 1,047 students.
"I appreciate the effort BYU is making to address the demand for mental-health resources on campus," says Ofa Hafoka-Kanuch (PhD '18), pictured above, right, one of the new hires.
Of the new trio, Hafoka-Kanuch and Corinne Hannan (PhD '06), center, specialize in eating disorders, and Hiu Wai "Yoko" Caldwell (PhD '18), left, in mindfulness and stress management. They say the top five concerns they see at BYU are anxiety, depression, perfectionism, college stress, and body image.
Roughly 15 to 25 percent of those who return from combat or deployment suffer from PTSD, compared to 5 to 8 percent in the general population, says Wood. His study specifically looked at life view and motivation in vets with combat-related amputations, finding most returned successfully to their original mental state or improved their position.