---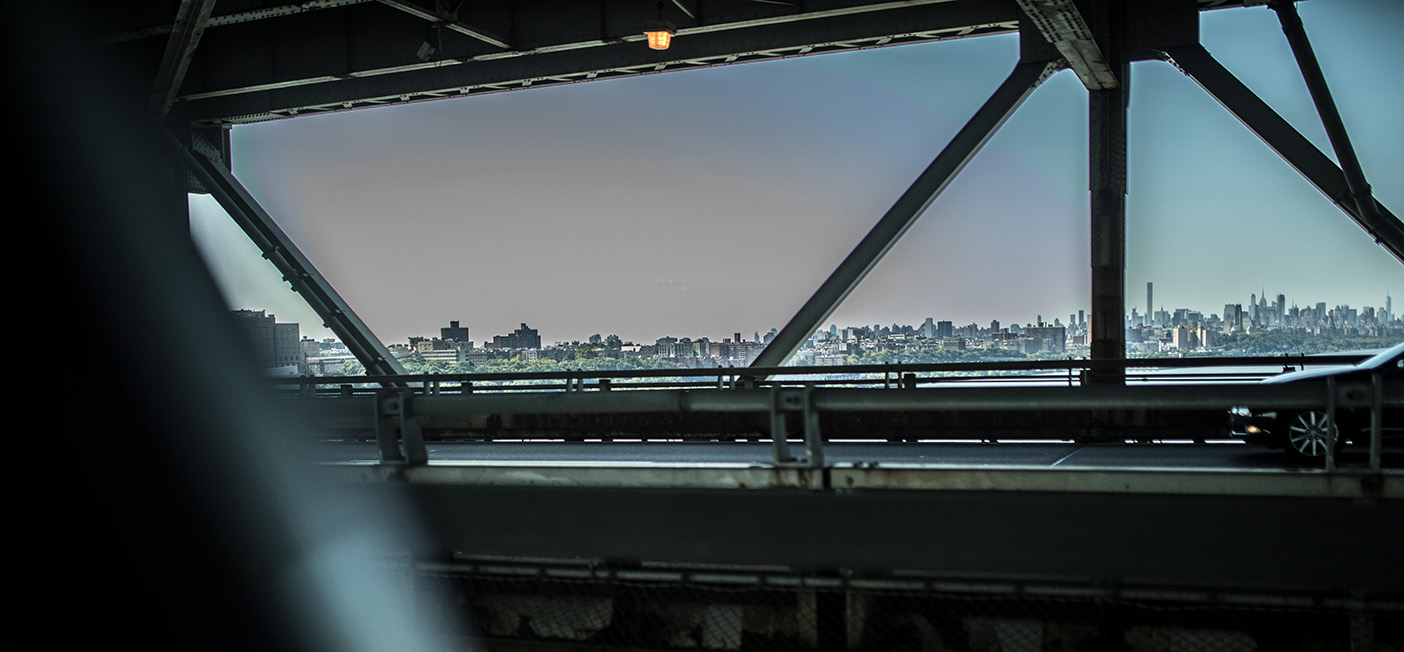 "I'm built for road trips," says Bradley H. Slade (BFA '94). When BYU Magazine turned to the photographer last summer for help with the magazine's special-issue article "50 Going Forth"—highlighting one alum in each state—the assignment had all the markings of an epic road trip.
4,700 miles, 27 states, 110 hours behind the wheel, and 1 hurricane later, the trip delivered—as did Slade, who in two stints snapped more than 16,000 photos of alumni from Maine to Virginia to the Midwest to the deep South.
With the help of Google Maps and the meticulous scheduling of editor Amanda K. Fronk (BA '10, MA '14), Slade took a serpentine route that led him to Yale ("holy cow—the buildings"), through New York City, over the rolling hills of Appalachia, and into the winds of oncoming Hurricane Irma—opposite the endless line of traffic evacuating the area.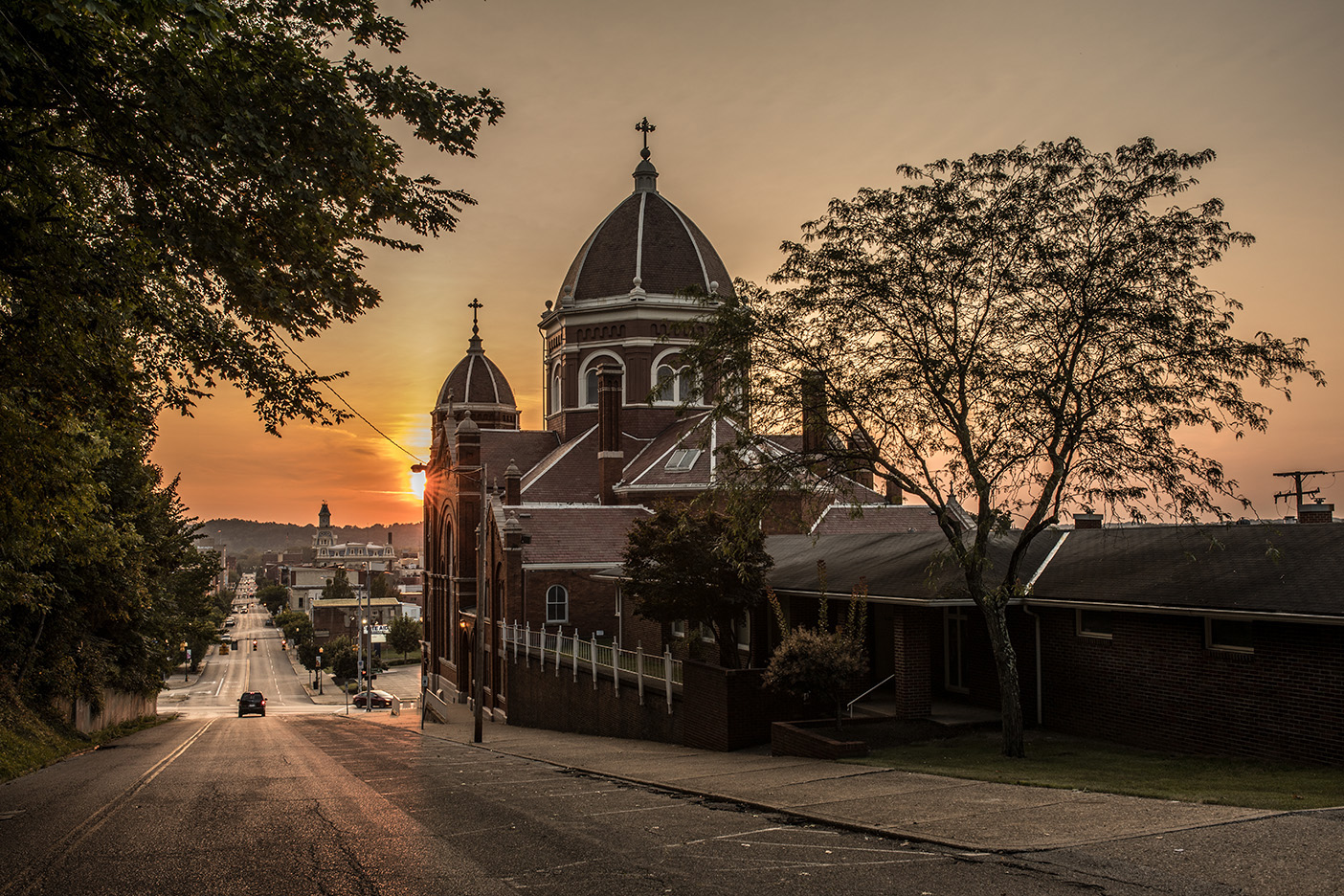 As he noshed sardines and dark chocolate (not together), listened to podcasts, and accompanied the radio on his harmonica ("Aw, man, I jammed"), Slade wasn't a slave to his digital map. And so, to the consternation of his virtual GPS assistant, Slade veered onto byways whenever possible.
Below see a handful of roadside snaps from Slade's journey.
Abandoning the Blue Line
"When possible, if it wasn't a big difference," says Slade, "I'd always take the smaller road." Like this byway just off his GPS route in West Virginia. "You're just following that blue line, and sometimes you think, you're never going to have an adventure on the blue line."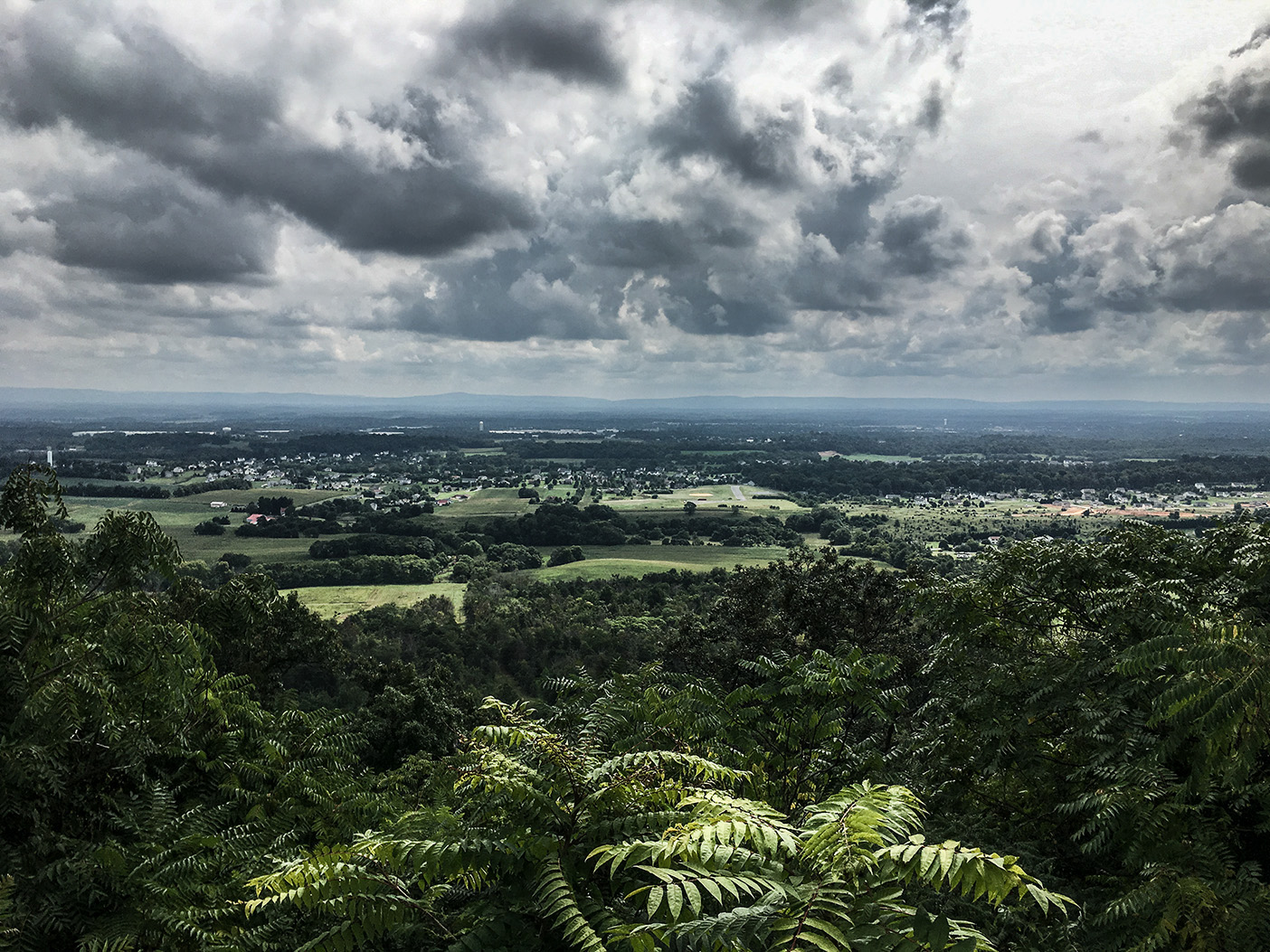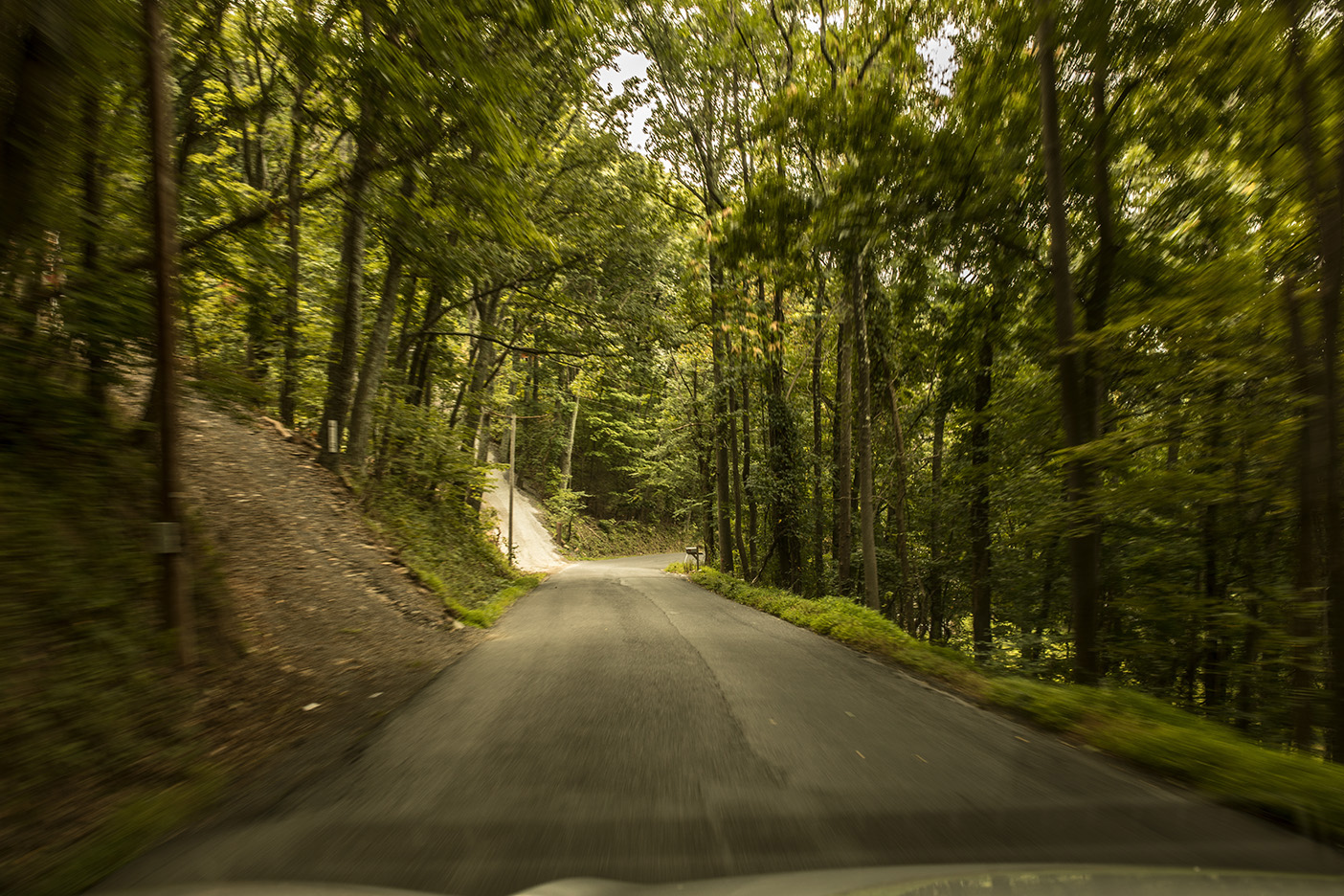 Romantic Decay
Slade has a thing for small communities past their prime, like Cumberland, Maryland, a town he stopped at during a multi-state leg of his journey. "Cumberland is a little town, one of the poorer towns in the country," says Slade. "There's so much texture"—like Main Street churches abutting industrial brick buildings and a neo-gothic county courthouse. "I love that sort of romantic decay," he says. "I love the [towns] that were great and are now coming apart a little."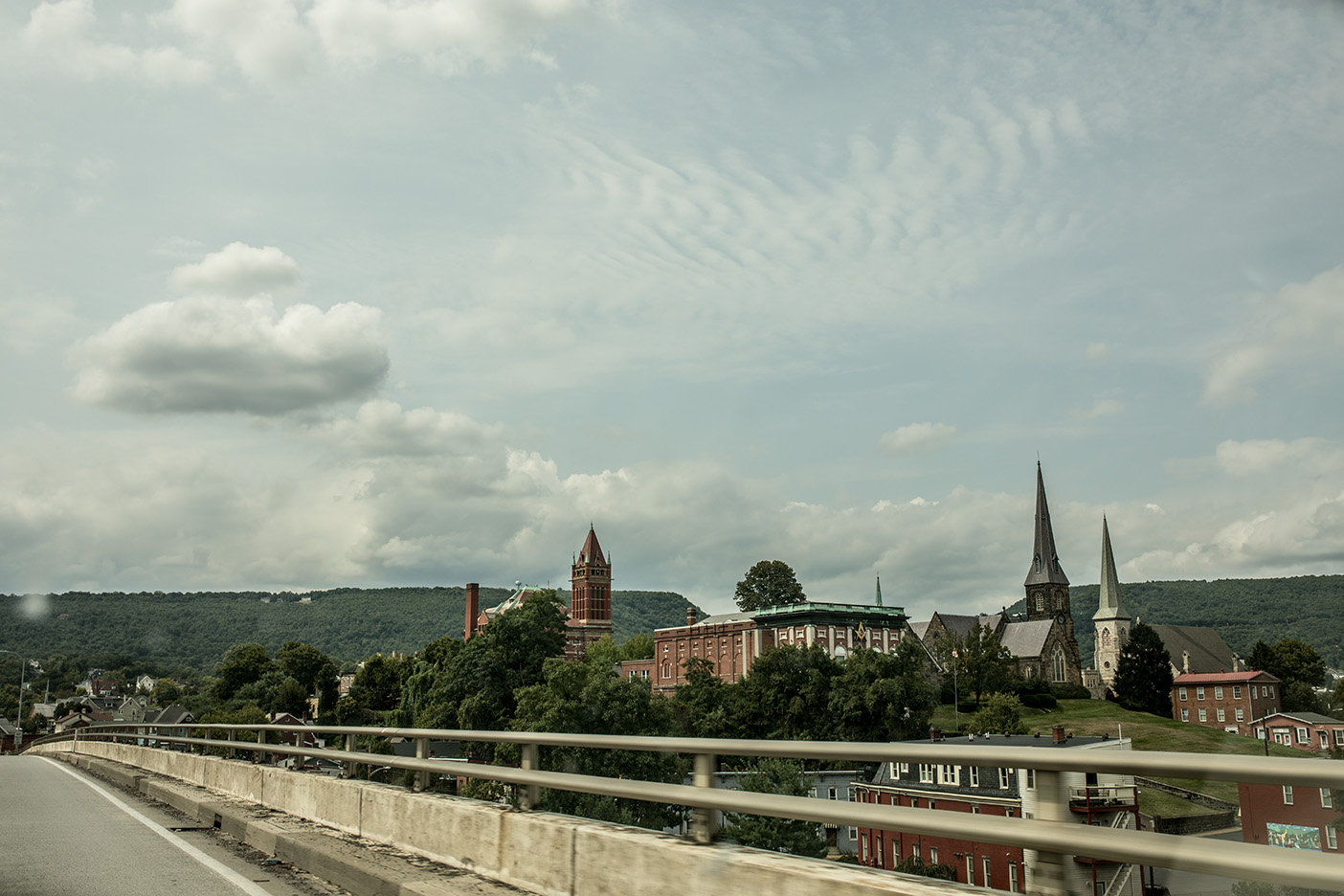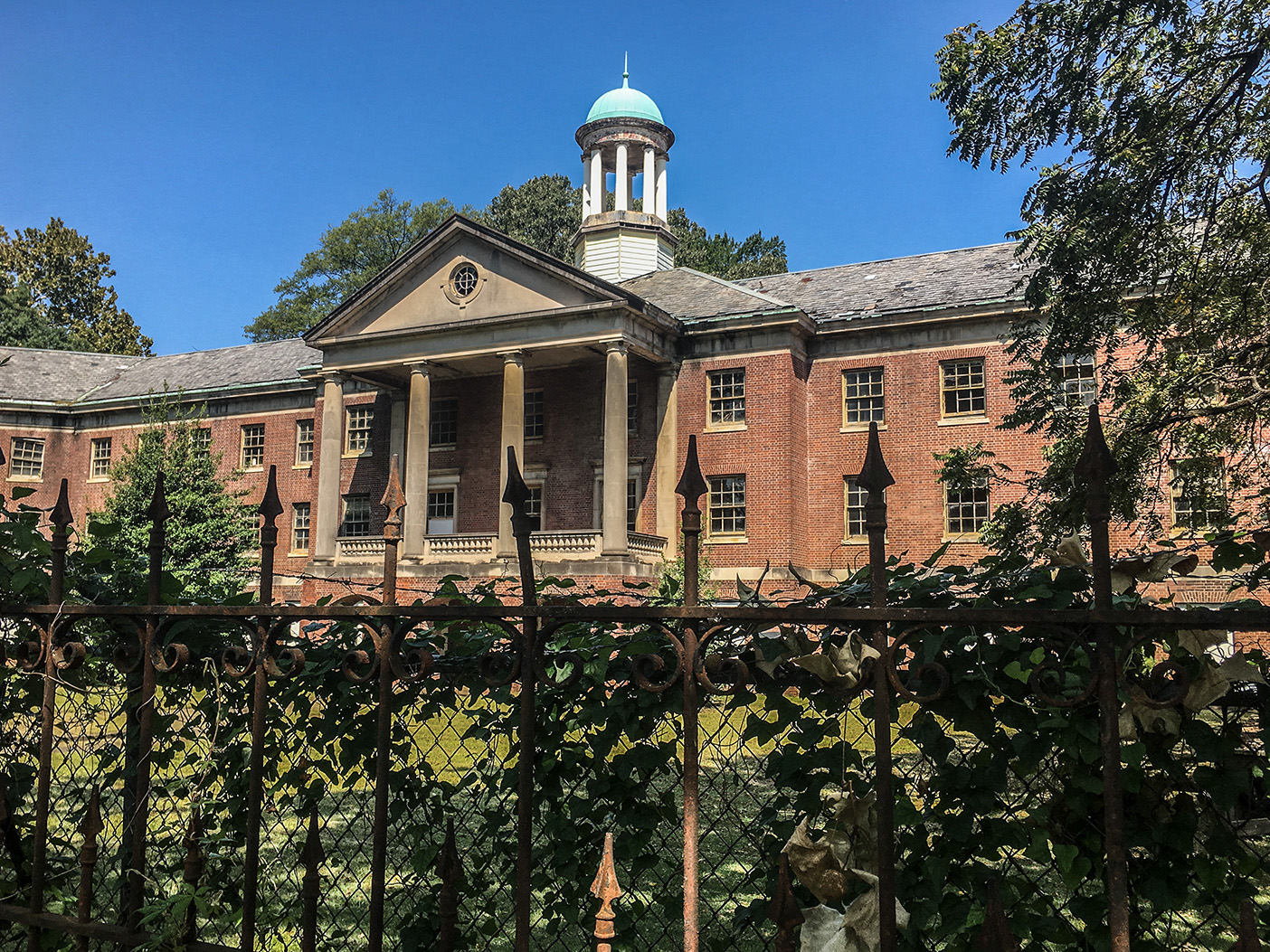 54 Years, 364 Days
Slade's route took him past the place his mortal journey began—a hospital in Bloomington, Indiana—one day short of 55 years later. Slade celebrated the next day with a trip to the Minneapolis Institute of Art to see one of his favorite paintings (Rembrandt's Lucretia) and a plate of bratwurst and sauerkraut.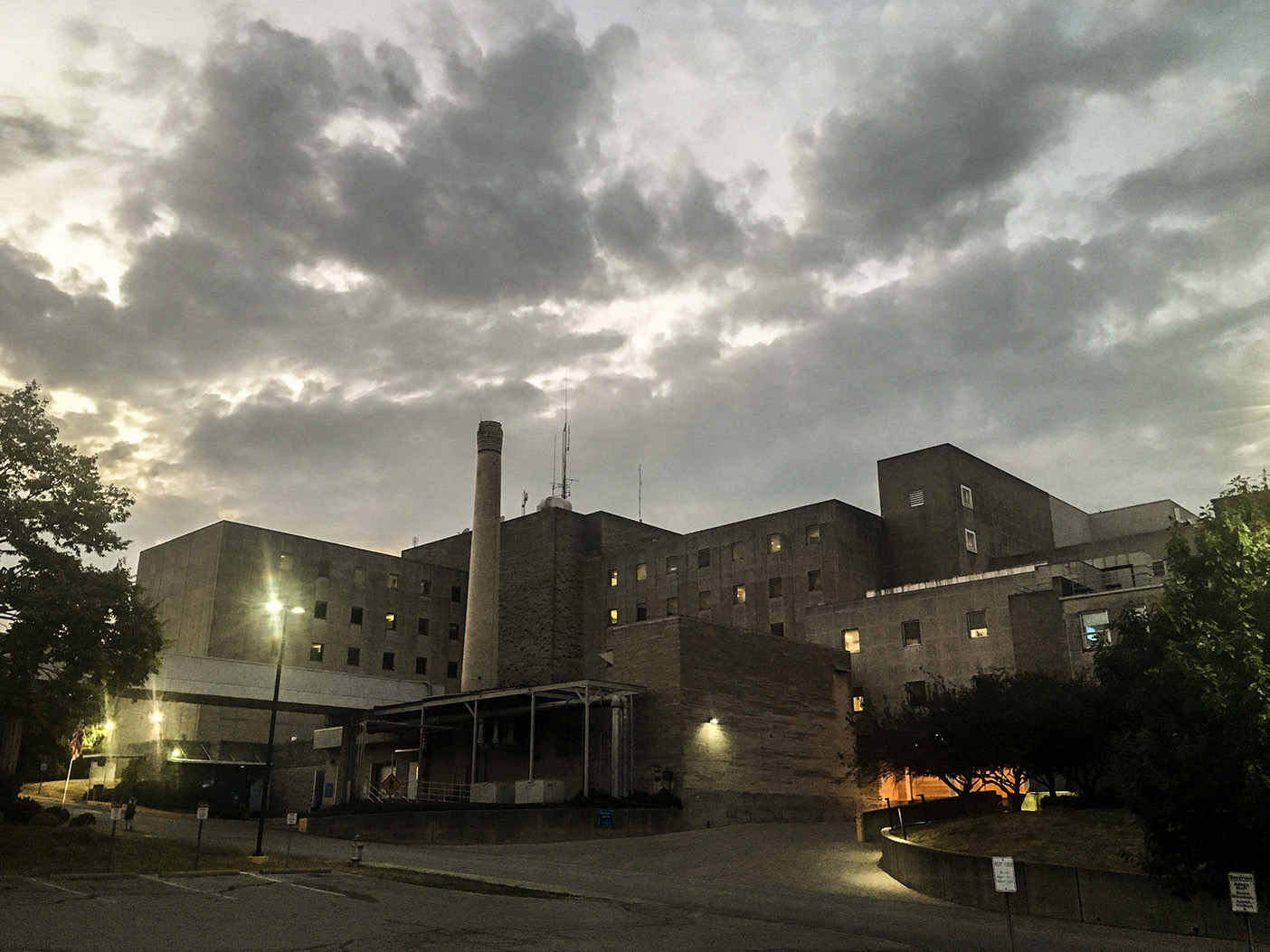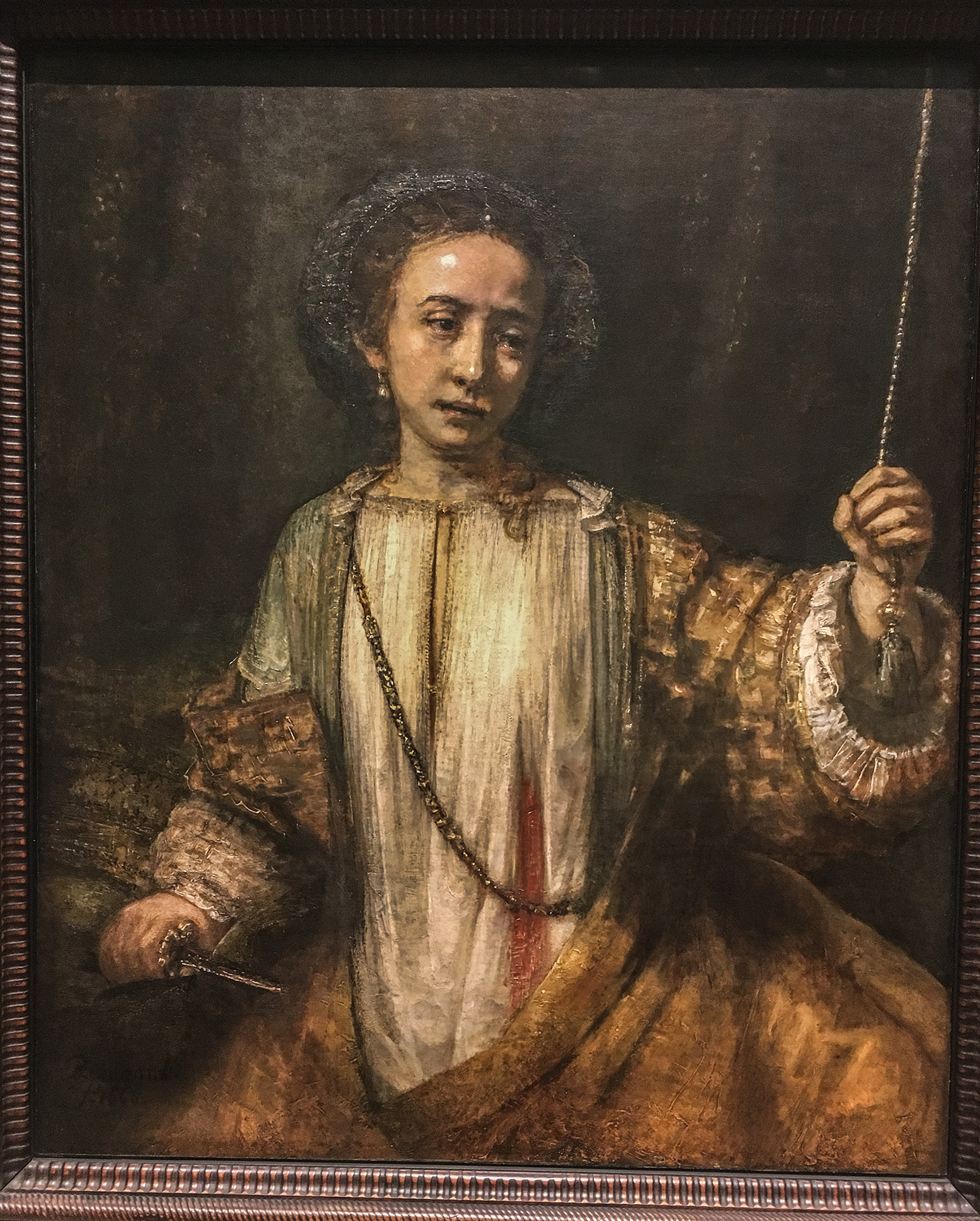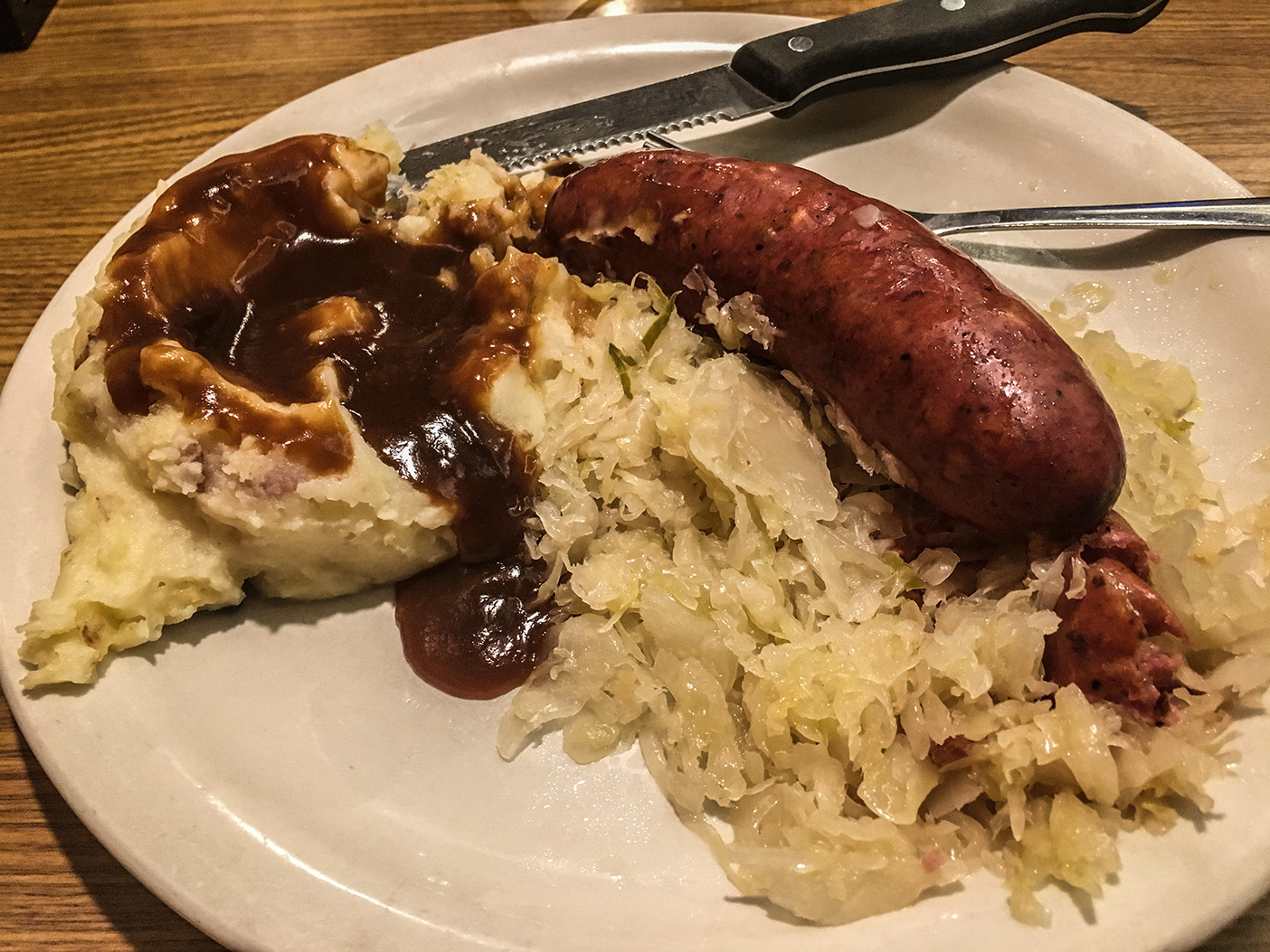 Architextures
Slade, a lover of architecture, reveled in the variety he saw all over the eastern United States. He was especially drawn to the Yale campus as he took pictures of a BYU alum who teaches there. "What an amazing campus. Not only are they good about doing the old-style stuff, but the new stuff. They integrate so well."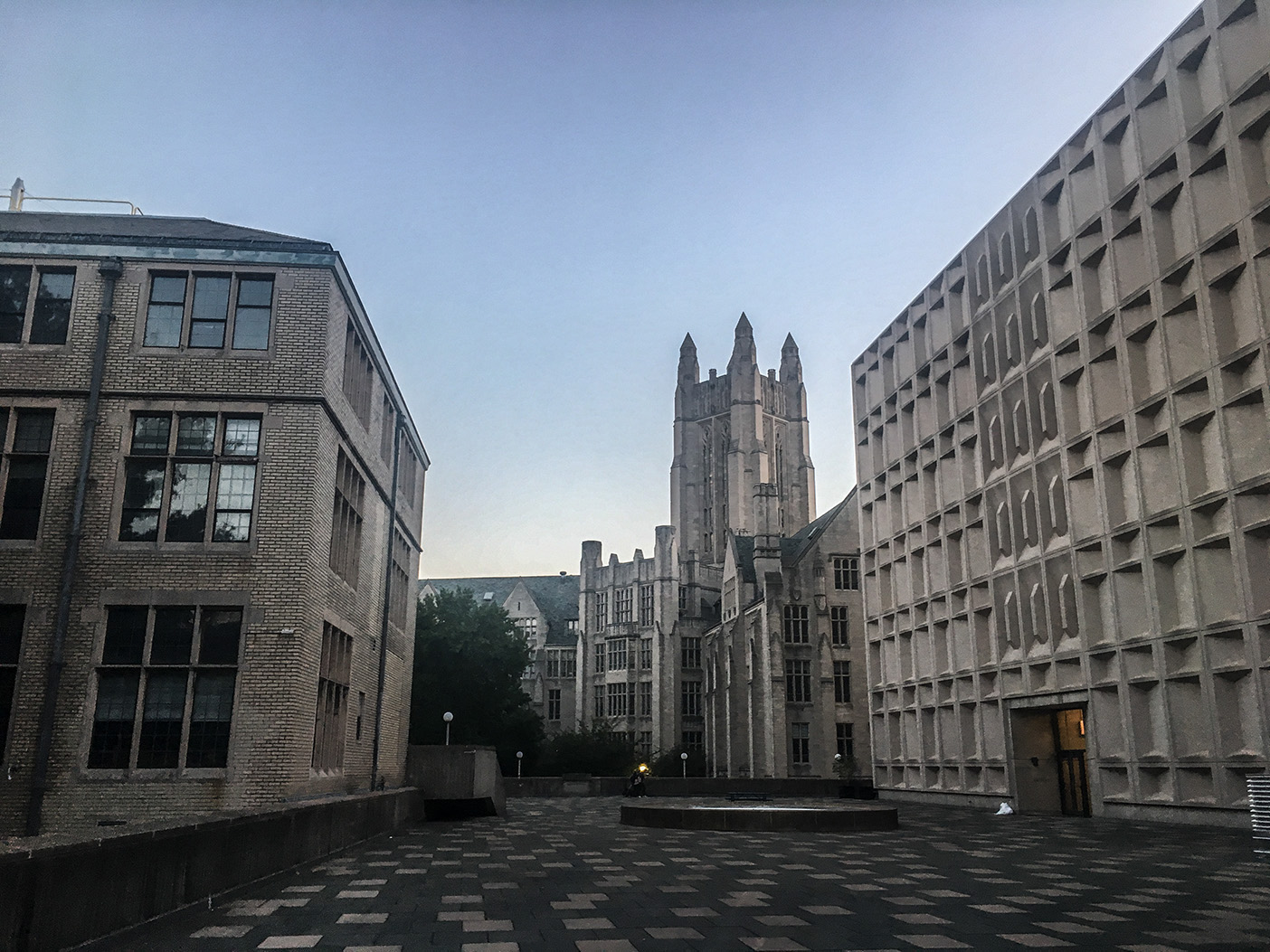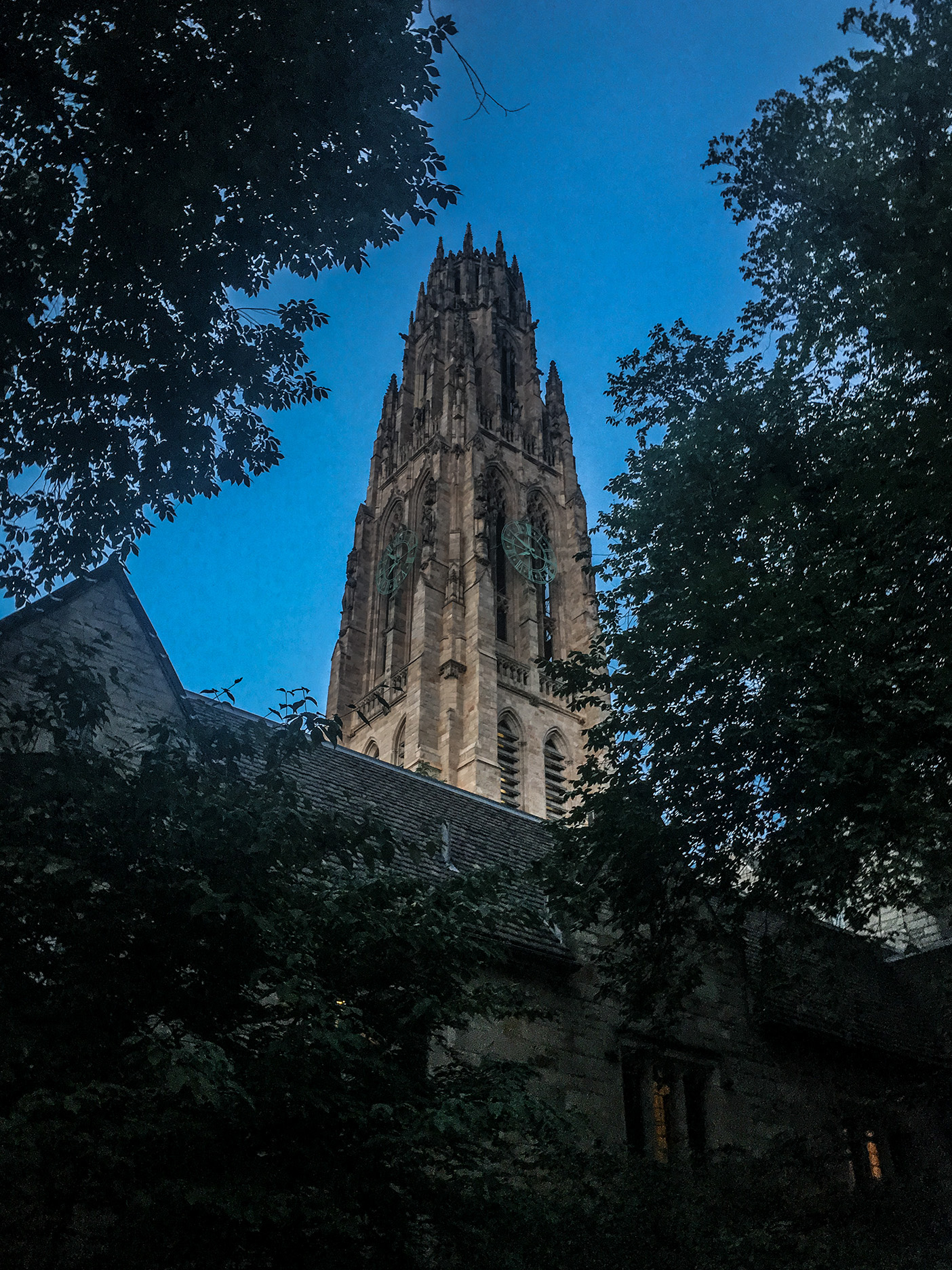 A Swinging Time
The work kept Slade busy—often editing and uploading images in his hotel room until the wee hours. But he did find a few minutes here and there to relax, like when he arrived 15 minutes early to a shoot and found a park next door.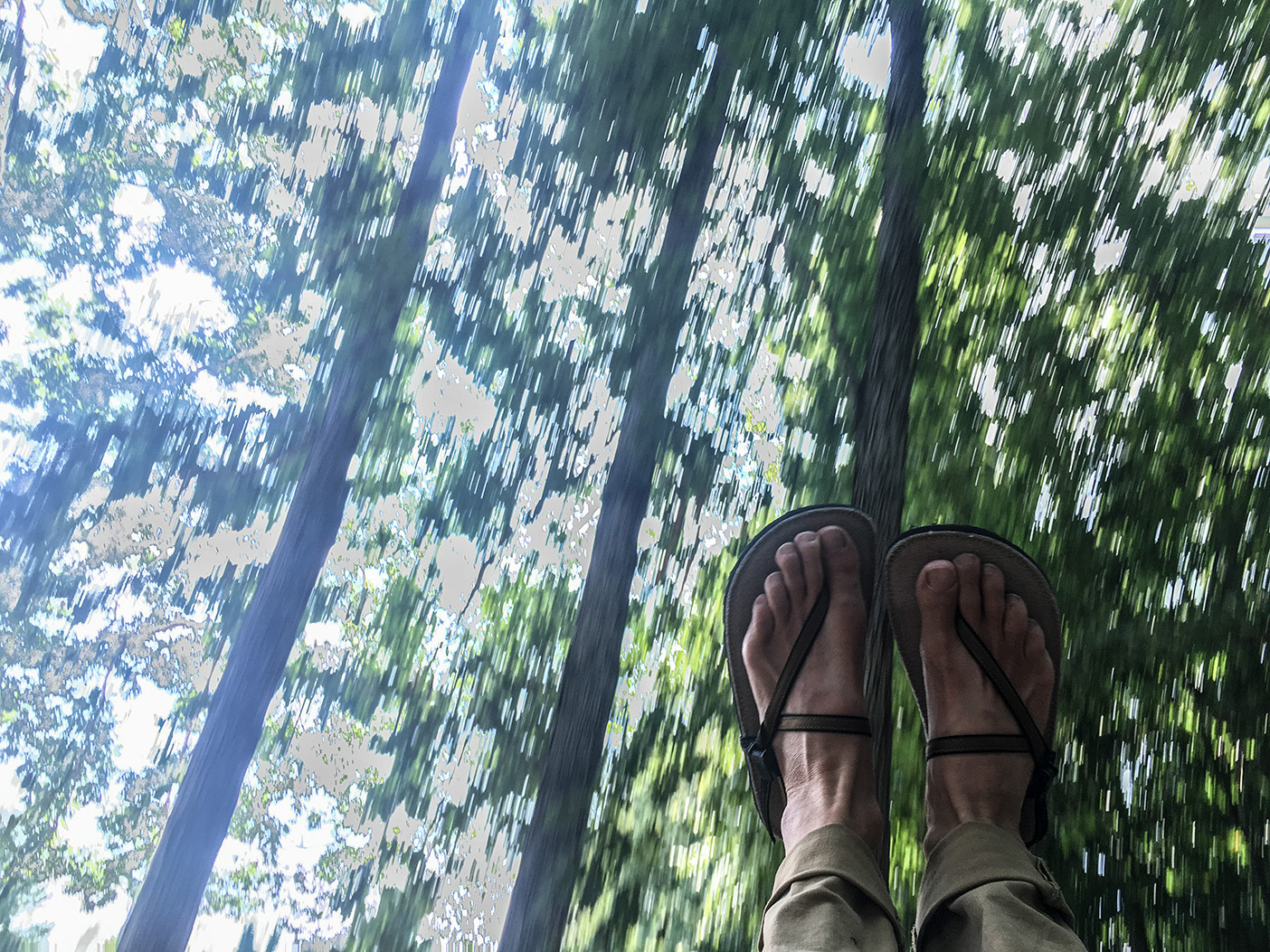 Public Spaces
One thing Slade could stand to see less of after his long journey: billboards. And more of? Public art and public spaces. Slade loved the public art and spaces he encountered—like the Bob Kerrey Pedestrian Bridge spanning the Missouri River and connecting Nebraska and Iowa.