---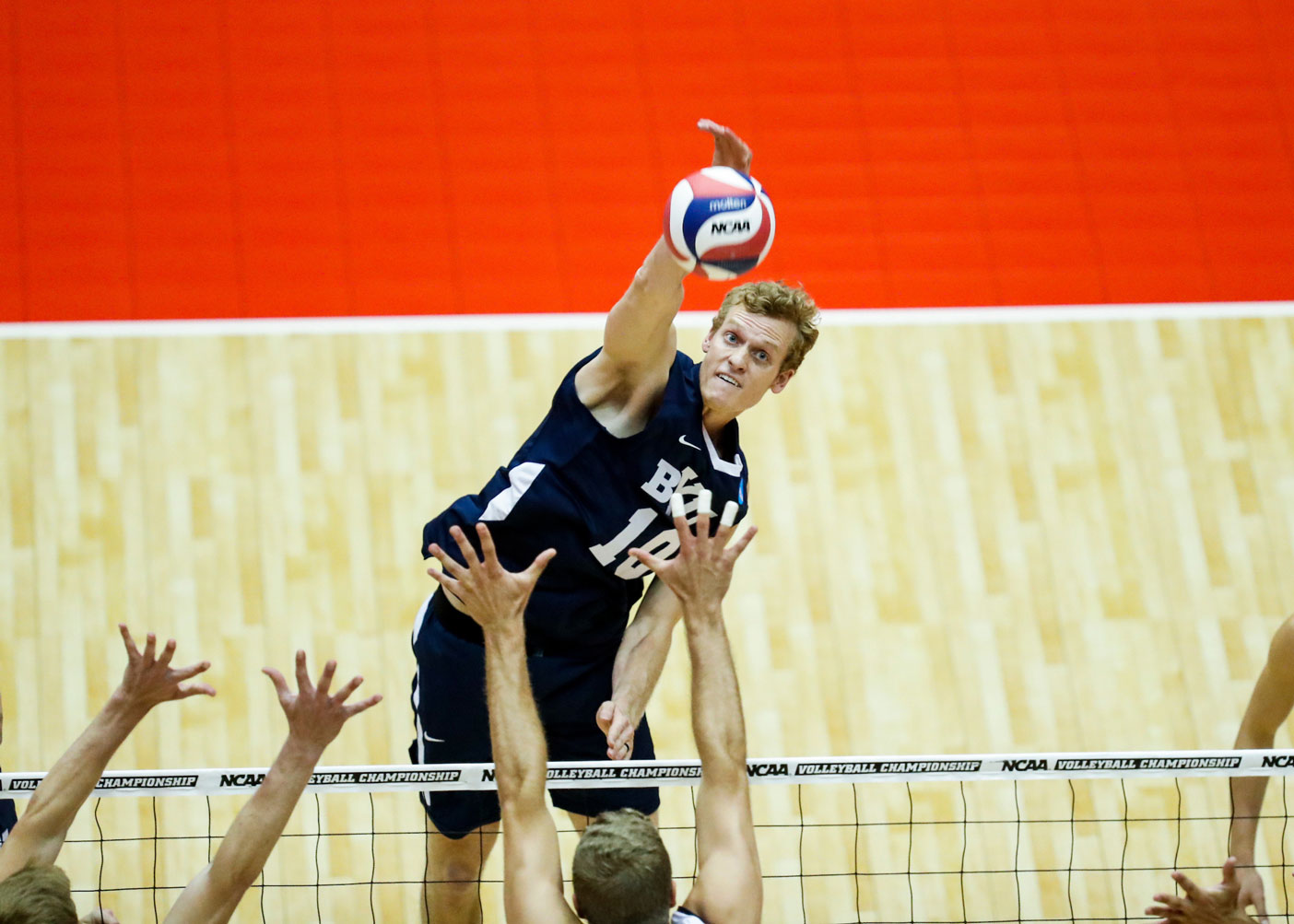 He's not your average 6-foot-10 guy—if anyone can be considered average at that height. Jake T. Langlois's (BA '17, BS '17) height did play a part in landing him a spot on the BYU men's volleyball team as a freshman. But one fact made the feat particularly unlikely—Langlois had never played in a competitive match.
And he didn't just make the team: Langlois has gone from serving as a glorified ball boy to shirting up for Team USA, playing outside hitter in the 2017 FIVB Volleyball World League.
In the 2016–17 BYU season, Langlois was one of the most consistent players for the Cougars, leading the team in kills and aces. On his way to becoming an All-American, the senior finished sixth in the country in aces per set and his career 95 aces ended up as BYU's second best.
But teammates say Langlois's on-court leadership extends far beyond stats.
"He does a good job helping to lead the team with positivity," says teammate Leo W. Durkin ('18). "He's just super assertive and a dominant force out there. He's a guy you can really trust when you're out on the court."
Though his dad played volleyball at BYU, Jake excelled in soccer and golf in high school. "I went to [BYU's] volleyball camp my senior year just for fun," Langlois says. "I was like, 'I grew 6 inches last summer, might as well try out a tall sport.'"
After making the BYU team, Jake set out to have a good time, acting as a team manager, ball boy, and scorekeeper, tasks for those not on the playing roster. He and other hopefuls practiced on what they called the "dark side," the farsection of the gym. They'd occasionally get to hit with the roster players, but when left on their own, sometimes practice became a bit more creative.
"We wouldn't even end up playing volleyball sometimes," Langlois admits. "We'd start, we'd try, but it would just get so boring. So we'd play soccer or basket- ball or load the cannon and shoot volleyballs at each other."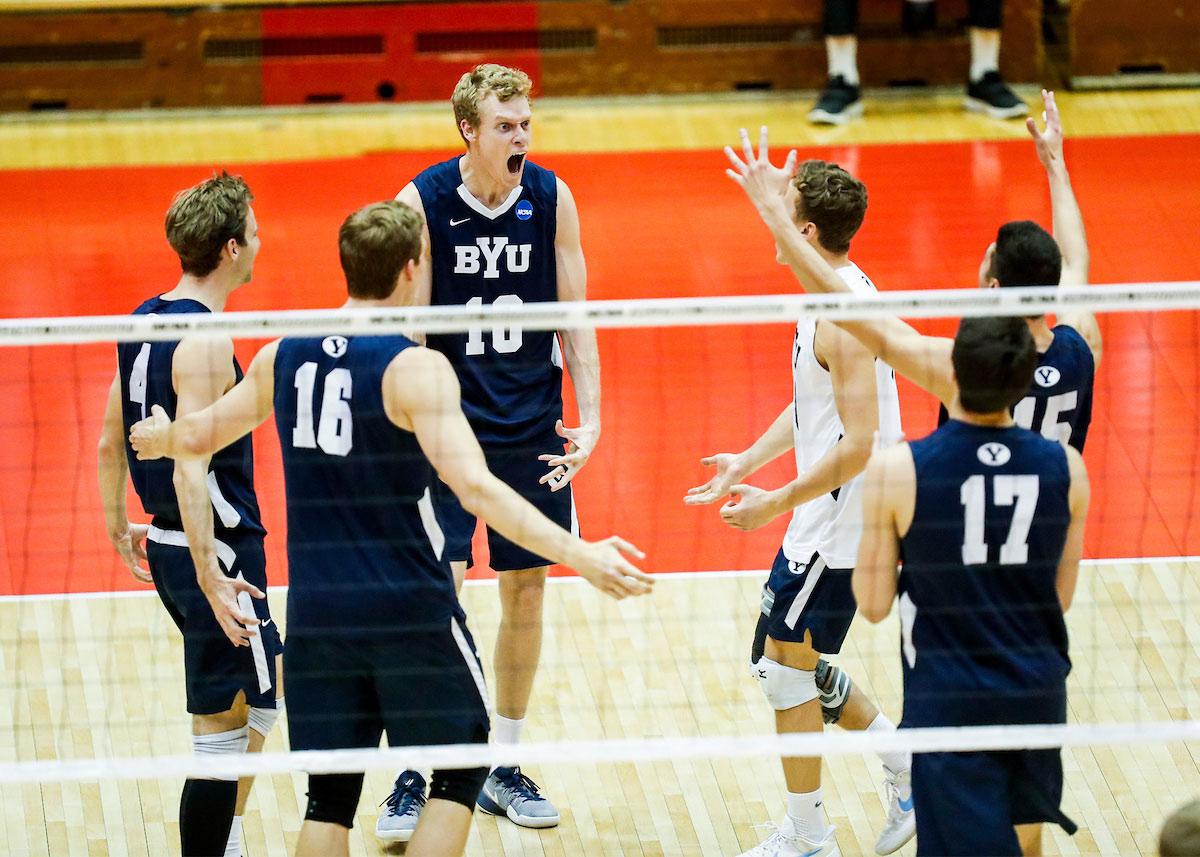 While other team managers quit, impatient for play time, Jake stuck it out. "Having zero expectations helped me stay positive," he says.
Even after a storied college career, Langlois is still in it for the fun. "Volleyball isn't my life like it is for some of these other guys," he says. "They grew up playing, but I didn't. You see me out there; I'm always laughing."
Brenden L. Sander ('18) says Langlois helped keep the team relaxed: "He goes out and plays and does whatever he wants. It's nice to have that calm and relaxing feel on the court."
Coach Shawn L. Olmstead (BA '05) agrees: "Every day, he evolves and learns things that maybe other guys learned years and years ago. . . . He's definitely pushing himself to be the best he can be."