On its way from a basement operation to a hip tech company, Qualtrics has become a world leader in online research.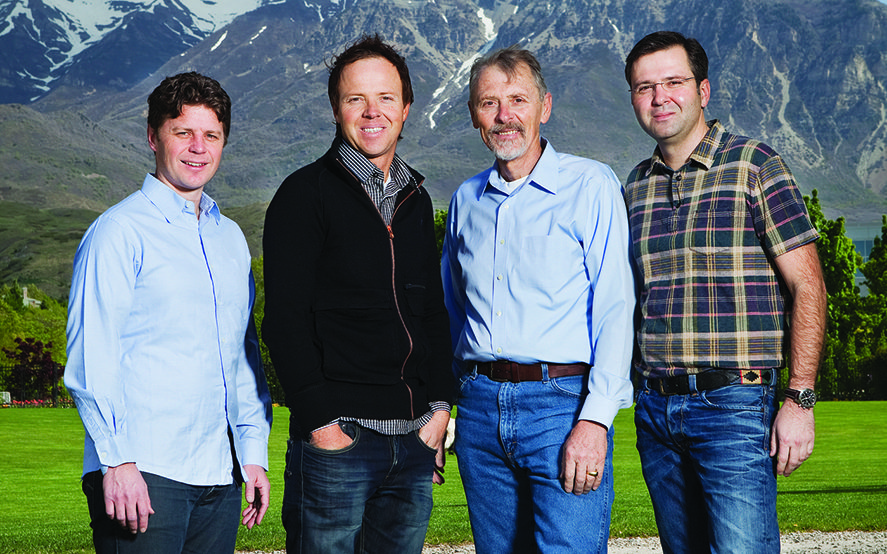 Cofounder  and CEO of Qualtrics, S. Ryan Smith ('05) is not shy about promoting his company. "We are kind of like the Mercedes-Benz of research," he says. From humble beginnings in Provo, Qualtrics has grown to be an international leader in online research and data collection, helping clients create and conduct online surveys.
For the past decade, Qualtrics has kept a low profile, working on developing products and helping customers. But in early 2012, Qualtrics came into the spotlight after receiving $70 million in funding from Accel Partners and Sequoia Capital. "We are ready to make the world aware of Qualtrics," says Scott M. Smith (BS '71), cofounder and Ryan's father.
Thanks to press coverage of the announcement, including articles in Forbes and the Wall Street Journal, Qualtrics is no longer unknown. It plans to use funding to double its employee count and office space, expand internationally, and develop new products.
Qualtrics dominates the academic market, with more than 1,300 universities and 95 of the top 100 business schools using the Qualtrics Research Suite. And its corporate customers include Fortune 500 companies such as Boeing, FedEx, and Microsoft.
But Qualtrics, with its lofty goals and soon-to-be 80,000-square-foot office, began as a father-son project. The idea came from Scott, a BYU professor of marketing research at the time, who wanted to create an online survey tool that could handle sophisticated research but was easy to use. Scott was working on the project when he was diagnosed with cancer in 2001. Ryan, then a BYU business student, wanted to spend time with his dad, so he left an internship at Hewlett-Packard and joined the venture. By the time Scott recovered, the pair had 20 clients.
As their clientele grew, they recruited Stuart T. Orgill (BS '04), also a business student and one of Ryan's mission companions, to join them. Orgill says the guidance he and Ryan received from Scott was a huge blessing. Ryan and Orgill worked on developing the business while Scott used Qualtrics in his classroom. But they didn't always have success. "We threw away our software four different times," says Scott.
In 2002 the three founded Qualtrics and spent five years running the company out of the Smiths' basement. "If we needed to transfer a call, it was knocking on the wall next to you and handing over the phone," says Orgill. "When you are in a basement, you have an imposter's complex, because you are trying to close a deal with Ameriprise or another large company—and you're in a basement."
As Qualtrics hired more employees, the basement got a little crowded. "Parking got pretty crazy with the neighbors," says Ryan. "They would always complain when it was garbage day because there would be 20 cars outside blocking the garbage truck from turning around." But the location did not hinder success. "We were doing $1 million a year in the basement of a house," says Ryan, who has been running the company since 2006.
Now the company's larger office space embraces a lively company culture. The employees are a diverse, energetic group, and young people are given significant responsibility. The style is relaxed, the company offers employees food and diversions (including foosball tables and treadmills, plus bikes to ride around the office), and there's even a company dog, Barnaby. In the open office space even the founder doesn't have his own office—Scott sits in a cubicle. Employees say they play hard, but they work hard as well. Believing that customers should be able to talk to a real person, the company has a system that activates red lights if an employee is not answering an incoming phone call. "If they still have not picked up after four rings, a gong goes off," says Scott.
As he looks to the future, Ryan says Qualtrics must continue innovating. "We need to stay close to the market, but we have to continue to get better," he says. "That's what we're about and that's what drives us all—the innovation and execution. We want everyone in the world using this."