---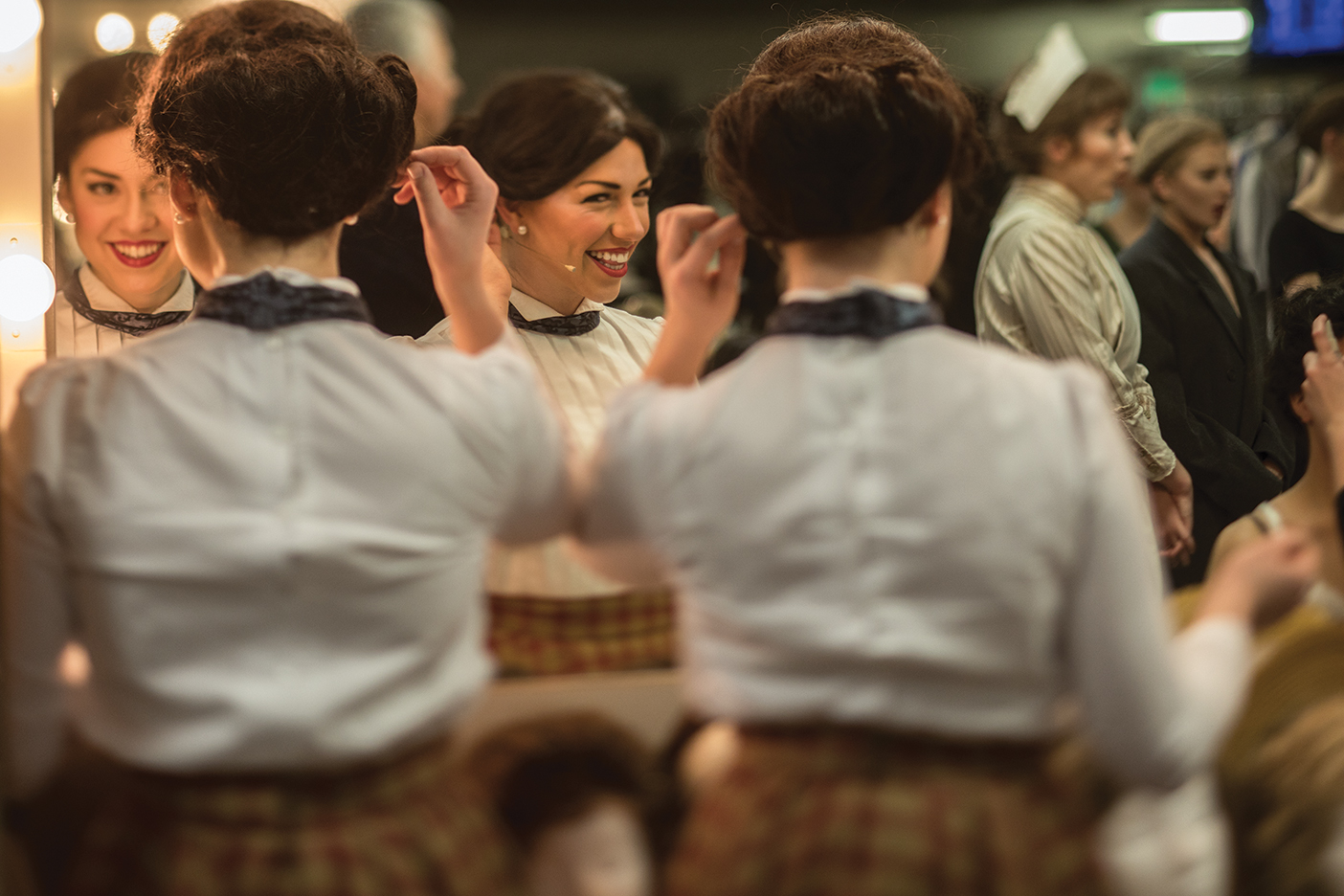 How do you improve upon "practically perfect"? In BYU's winter production of Mary Poppins, the director cast two actresses, Cassie Austin-Taylor (BA '17), left, and Sariah F. Hopkin (BA '17), to portray the superlative nanny.
The actresses traded off being the main Mary and the body double, who acted as Mary's live "reflection" and was harnessed to fly with the changing of the wind. The show's two-week run featured Mary pulling a hat stand out of her carpetbag and Bert tap-dancing on the ceiling of the de Jong Concert Hall.
But, says director George D. Nelson (BA '77), the stage magic was secondary: "To me, the story is about a family that's struggling." In this production, dancers portrayed the love story of young Mr. and Mrs. Banks. Like guardian angels, Mary and Bert step in just in time to save the family. And in the end, the family is healed—tied together by the string of a kite.
Watch some of the magic: