---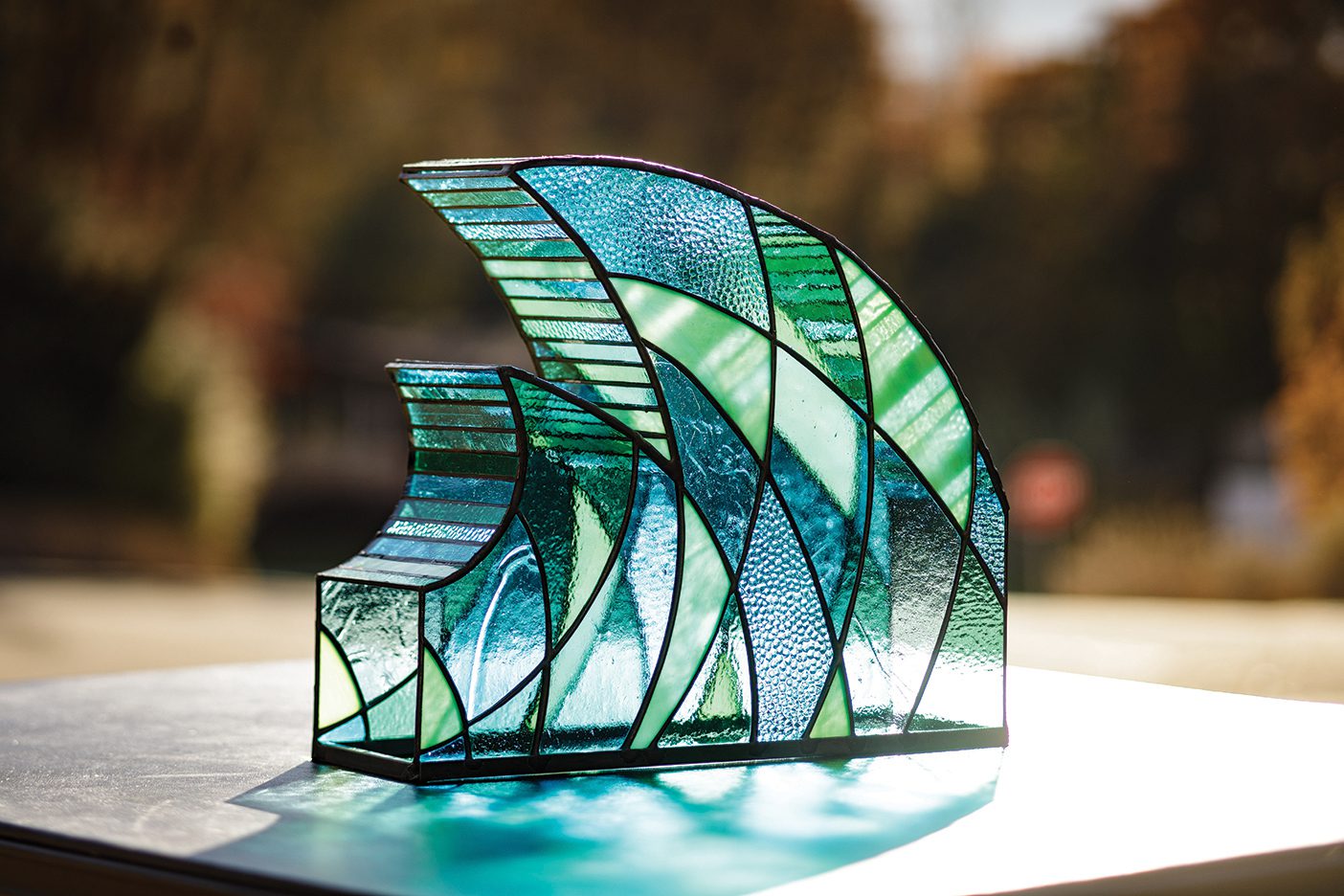 "In every project there's a moment of joy," says stained-glass artist Mark L. Bigelow (BA '89, MPA '91). "When I finish soldering and take my work off the bench and the light shines through it, I smile and I think, 'Nice!'"
Bigelow, with a background in philosophy and business ethics, decided to take a BYU stained-glass class in 2003. It began as a hobby, but after a neighbor hired him in 2013 to do a custom entryway with 12 individual artworks, he decided to create his business, Mountain Light Glazier. Now he does mostly commissions.
"My creation comes first, and what it means to me usually comes after," says Bigelow. "I'm driven largely by form. I love line and shape. I look in nature and everywhere for ideas. Although I have done conceptual work, I always come back to form."
Art teachers pushed him to develop his art further, and, inspired after volunteering at the BYU Museum of Art to set up the huge Windswept exhibit made of willow branches, he began creating three-dimensional works as well.
"I've worked in many styles," Bigelow says, "and I like to try different things. But no matter what I do, I love this medium. The art makes me think about light itself. . . . Paradoxically, it's the little imperfections that make for richer light."