Diaries, history, poetry, and fiction can all give insight into people and times gone by.
Latter-day Saints have an affinity for personal journals and diaries, which they seem to regard as writing-on-the-wall evidence of the Lord's customized nudgings in their lives. These two late-19th-century diaries and an early-21st-century diary testify of Providence and offer enriching insights into various lives and times.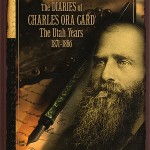 The Diaries of Charles Ora Card: The Utah Years, 1871–1886 (BYU Religious Studies Center; 604 pp.; $29.95), edited by Donald G. Godfrey and Kenneth W. Godfrey (PhD '67), provides a 19th-century panorama of Mormon life in Cache Valley, Utah. Charles Ora Card (1839–1906) superintended the construction of the Logan Tabernacle (1873–77) and the Logan Temple (1877–84), served in the Cache Valley Stake presidency, and reported his ministry in 23 diaries. He recorded the growing anti-Mormon persecution, which culminated in his capture by U.S. marshals. Card's arrest and escape prompted President John Taylor to send him and his family to Alberta, Canada, where, between 1886 and 1903, he founded Cardston and other Mormon settlements. These journals won the Mormon History Association's award for the Best Documentary for 2006.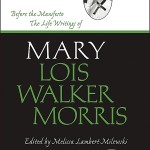 Another window into early Church history is Before the Manifesto: The Life Writings of Mary Lois Walker Morris (Utah State University Press; 639 pp.; $34.95), edited by Melissa Lambert Milewski (MA '04). Mary Lois Walker Morris (1835–1919) joined the Church in England and crossed the plains with her husband, John Morris, in 1853. Widowed at 19, after John's death in 1855, she became a plural wife of Elias Morris, John's brother. Her diary chronicles the daily life of a mother of seven who managed a rich cultural, spiritual, and community life even with the threat of imprisonment during the antipolygamy raids. These conditions sent her underground for a year and eventuated in her perjuring herself at her husband's trial. While the trial ended in a not-guilty verdict, it forced her into exile in Mexico for three years and the pair into legal separation after 30 years of marriage. They saw each other infrequently until Elias's death in 1898. Morris' descriptions of life as a pioneer, milliner, business owner, mother, wife, homemaker, poet, Relief Society worker, and Primary president provide a detailed portrait of daily life in late-19th-century Salt Lake City. Milewski's thorough introduction and footnotes make this an excellent addition to the Life Writings of Frontier Women series.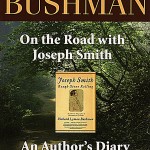 After publishing his remarkable biography, Joseph Smith: Rough Stone Rolling (2005), Richard L. Bushman spent 11 months crisscrossing the country for book signings, television interviews, and numerous addresses on the Prophet Joseph at scholarly conferences, academic symposia, and LDS firesides. En route, Bushman candidly recorded in his diary the responses of audiences, critics, and readers to his biography; these are now available in On the Road with Joseph Smith: An Author's Diary (Greg Kofford Books; 140 pp.; $14.95). Surprised at how little many Latter-day Saints know about the facts of Joseph Smith's life, Bushman reflects, "It may be my job to bring the whole of Joseph's story into the open" (p. 79). Sensitive to the criticism of some that he looked at the Prophet through a distorting lens, he asserts, "People will mull over the facts about Joseph and eventually accommodate even the rough parts. In the end we will be more stable for having assimilated all this material. I may get beat up a little along the way; it goes with writing about Joseph Smith. But the book will do its work" (p. 85). Here is a fascinating encounter with the mind of an award-winning American historian who is also a temple sealer, stake patriarch, and believer in the mission of the Prophet Joseph.
Here are two very different histories–one chronicling the story of the original Nauvoo Temple and the other recounting the hitherto untold history of the Church in Japan: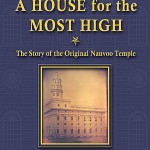 A House for the Most High: The Story of the Original Nauvoo Temple (Greg Kofford Books; 448 pp.; $34.95), by Matthew S. McBride, is the most comprehensive book to date on the building of the first Nauvoo Temple. This history is firmly grounded in contemporary newspaper accounts, diaries, journals, correspondence, and eyewitness reminiscences. McBride discusses Joseph Smith's introduction of temple-related doctrines—which he calls the "invisible temple"—and the physical, "visible temple," begun in 1840 and dedicated on May 1, 1846. The book concludes with an epilogue about the rebuilding of the temple in 2002.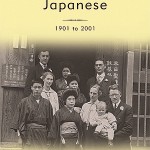 Reid L. Neilson (BA '96), PhD candidate at the University of North Carolina, and Van C. Gessel, BYU professor of Japanese and former dean of the College of Humanities have edited Taking the Gospel to the Japanese, 1901 to 2001 (BYU Press; 454 pp.; $29.95). These 19 chapters by American and Japanese historians celebrate the first 100 years of the Church in Japan and examine the formidable religious, cultural, and language challenges encountered in taking the gospel to the Japanese. This book was named the Best International Mormon History Publication of 2006.
While history interprets factual truth (lower-case t), imaginative literature interprets Truth (upper-case T). Here are three such True products: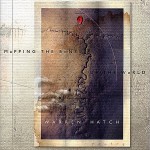 In Mapping the Bones of the World (Signature Books; 93 pp.; $15.95) Warren Hatch presents a collection of 25 poems that harmonizes the sensitivities of a poet, a Latter-day Saint, a sage-and-sand high-desert Westerner, and a tech writer with a finely tuned ability to transform flora, fauna, and folk into deeply resonating diction, images, and rhythms. This triumphant first collection of his poetry establishes Hatch, an English professor at Utah Valley State College, as an important Latter-day Saint poet and singer of the western land and its inhabitants.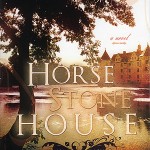 In Horse Stone House (Cedar Fort; 194 pp.; $14.95), a prequel to his novel Leah's Shadow, Harold K. Moon (BA '57), BYU professor of Spanish, emeritus, recreates the countryside of early Victorian England and makes vivid Henry and Lydia Glendrake's conversion to Mormonism. Introduced to the Book of Mormon by Elder Heber C. Kimball, the Glendrakes find that the way to eternal life is fraught with obstacles and sacrifice. Moon refreshes the evergreen tale of conversion and discovery in a style, tone, and setting that recall Jane Austen and (a lighter) Thomas Hardy.
In Land of Inheritance (Covenant; 336 pp.; $19.95), the fourth and final volume in her Out of Jerusalem series, Heather Brown Moore (BS '94) recasts events from 1 Ne. 18:24 through Jacob 1:4, extrapolating from the bare-bones scriptural account an imaginative tale of New World exploration and settlement. Drawing on the rich and growing body of scholarship about ancient life in Mesoamerica (which she glosses in interesting chapter notes), Moore folds into the novel a wealth of anthropological detail about the New World, including details about existing indigenous populations at the time of the Lehite migration.While staying true to the Book of Mormon text and spirit, Moore has crafted a faith-enhancing story that revisits and vivifies Book of Mormon times and places.
---
Cracroft's Picks: Six Recent Novels
Chris Stewart, Fury and Light (Deseret Book; 313 pp.; $19.95). Here is the eagerly awaited volume 4 in The Great and Terrible series about the accelerating, frightening epic nuclear warfare between good and evil.
Orson Scott Card (BA '75), Empire: A Disturbing Look at a Possible Future (Tor; 351 pp.; $24.95). Polarization of Right and Left lead to hi-tech civil war in 21st-century America.
Greg S. Park (BA '93), Cleansing Hunt (Bladestar Publishing; 512 pp.; $24.95). In book 2 of The Earthsoul Prophecies series, Jase Fairimor, Earthsoul's greatest hope against dreadlord Throy Shadan, struggles on in this excellent fantasy saga.
Marilyn Arnold (BS '57), Perfecting Amiable (Mayhaven Publishing; 256 pp.; $19.95). This comic morality tale, set in Amiable, Utah, follows quirky, mostly loveable characters as they undergo the mighty change wrought by love.
Douglas V. Nufer (BA '87), The Shopping Cart Man: A Yuletide Journey (Peepsock Press; 200 pp.; $12.95). During a cross-country Christmastime automobile journey to Grandma's, a family of five applies the principles of the good Samaritan parable with surprising consequences.
Robert H. Moss (MS '62), Through Deepening Trials (Granite Publishing; 399 pp.; $17.95). Drawing on survivors' accounts, Moss draws a love story out of the tragic trek of the Martin and Willie handcart companies.
---
Richard H. Cracroft is BYU's Nan Osmond Grass Professor in English, emeritus.