Positive psychologist Dan J. Daley (PhD '98) helps people answer the age-old question: how can I be happy? He says the answer lies in living true to who you are.
WHAT IS HAPPINESS?
A: Happiness is the experience of positive emotion, social engagement, and meaning. It is knowing who you are and living true to that. It is less about materialism, power, control, or status. Ask yourself, "If I had all the money I needed and didn't have to work, what would I do with my day that would bring me fulfillment?" The answer to that is your starting point to happiness.
The four pillars of happiness are loving and engaged relationships, a sense of purpose, an attitude of optimism, and a connection to spirituality. All four pillars support a happy life. If you are unhappy, the first step is to identify which area you're lacking in.
WHAT HELPS YOU BE HAPPY?
A: Reminders help. In my office, I have a painting I made with a silver streak running through the middle as a reminder to find the silver lining and be optimistic. Meditation also helps me.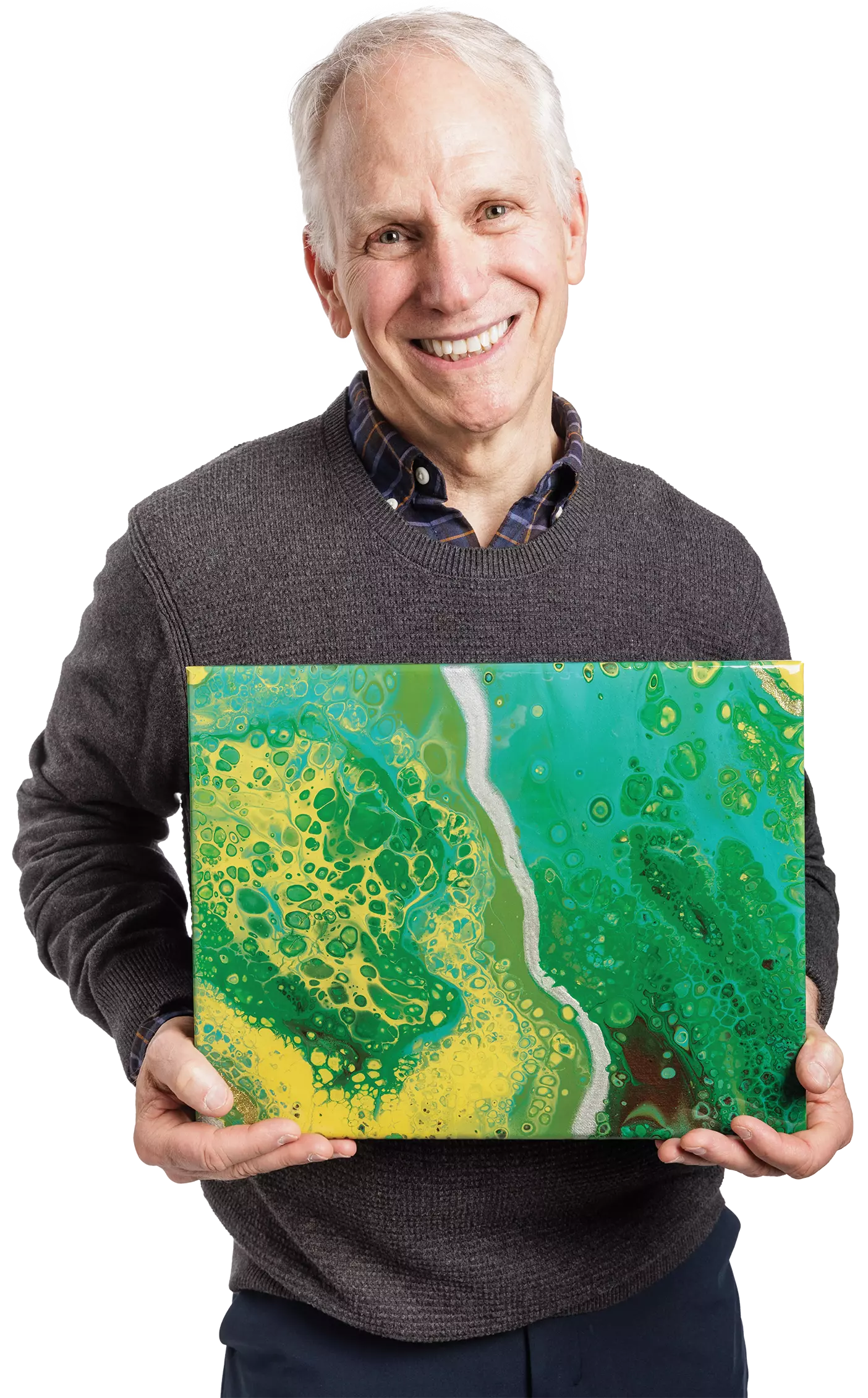 WHAT ROLE DOES PHYSICAL HEALTH PLAY?
A: You can't separate the mind and body. To generate the brain chemistry to be happy, we need to eat well, sleep enough, and exercise. Find ways to care for your body that align with the four positive-psychology pillars, such as going on a walk with a friend so that you're building a relationship at the same time.
CAN WE BE HAPPY DURING CHALLENGING TIMES?
A: A crisis, such as the COVID-19 pandemic, is an opportunity to check in with the pillars and identify where we aren't happy. There has been heartache, but happy living isn't about living without pain; truly happy people are willing to see pain as an opportunity to find fulfillment. They say, "This is hard to go through, but I feel like I'm really learning a lot and growing."