---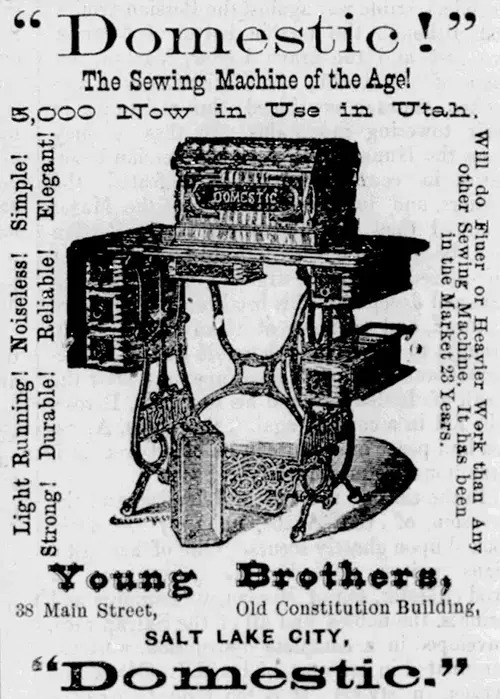 "MRS. ELLIS R. SHIPP. PHYSICIAN AND SURGEON, Has opened her Medical Class at her residence in the 13th Ward…"
So reads an 1879 advertisement printed in the Woman's Exponent, a newspaper for women created and edited by members of the Relief Society from 1872 to 1914. Ads like this—with calls to join a nursing school, open a bank account, and get an education—appeared frequently on the back page of the paper, revealing a new dimension to the lives of Utah's pioneer women.
In contrast to modern stereotypes of pioneer women working only at home, the ads "demonstrate the range of contributions of women—especially economically, professionally, educationally—to the Utah territory," says Elizabeth A. Smart (BA'93), a senior librarian at the BYU Harold B. Lee Library.
She worked with digital-humanities professor Jeremy M. Browne (BA '01, PhD '07), who created the database from digitized library collections. This database, which houses about 4,000 ads, invites both academic researchers and casual pursuers to examine ads by year, vendor, and industry—fashion, banking, groceries, medical, music, and more—to gain insight into the lifestyle and opportunities for women of this era.
"There were a lot of women's papers nationally at this time, but these ads are interesting because the audience for this paper was really specific," says Smart. "You see the advertisers trying to connect with women in many areas of their lives."