---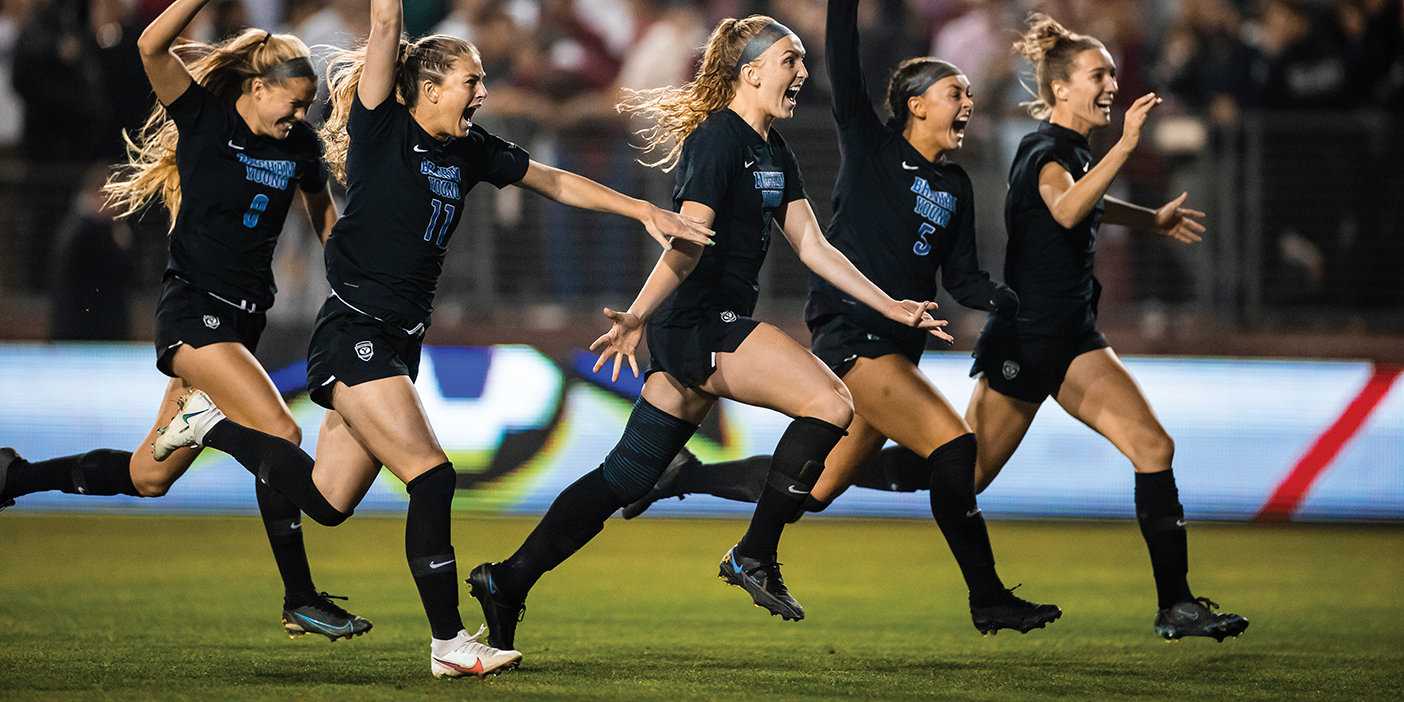 In 27 years of BYU women's soccer, it had never been done. Led by Top Drawer Soccer Player of the Year Mikayla S. Colohan (BS '21), far left, and forward Cameron E. Tucker (BS '21), BYU advanced to the NCAA Final Four, defeating defending champions Santa Clara before falling just short of the national title in a penalty-kick shoot-out against Florida State on Dec. 6.
"Our seniors wanted to take the program where it had never been," said Coach Jennifer Rockwood (BS '89), "and they have done that."
It was one more high-light in  a dazzling  fall for BYU Athletics (see p. 20), a season in which each team ranked in the top 25 and collectively went 29–0 in head-to-head competition in the month of November.