---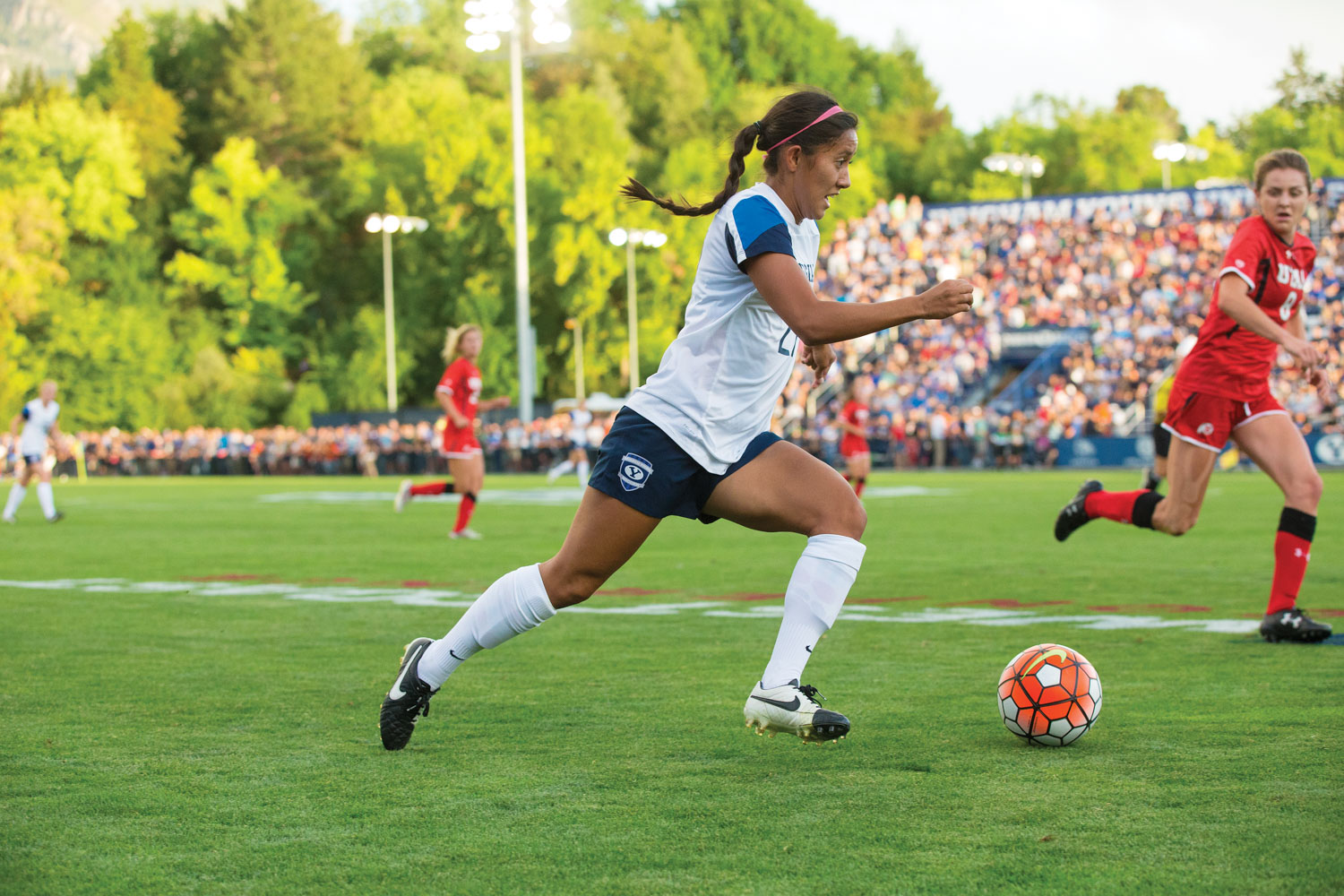 The stands at South Field packed in the most NCAA women's soccer fans in the nation this season, as BYU drew both the highest per-game average and season-total attendance. Here, midfielder Elena K. H. Medeiros ('17) attacks the ball in the Cougars' defeat of Utah in front of a crowd 5,620 strong—a new BYU single-game attendance record. The team finished the year with a fourth consecutive WCC title.
Attendance records aside, winning in Provo was the norm for BYU teams during fall 2015, when every sport—men's and women's—finished undefeated at home. Women's soccer was 11-0, football went 6-0, and women's volleyball finished 14-0, extending a streak of 26 consecutive matches won at the Smith Fieldhouse.
Web: See winning images from fall sports at http://magazine.byu.edu/epicfall.