---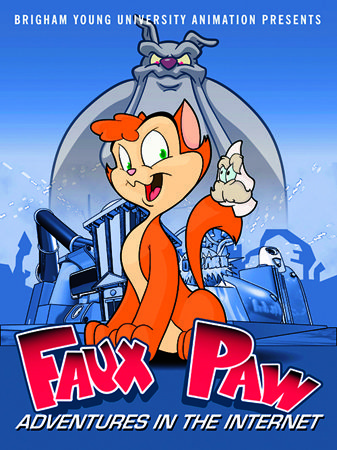 More Animation Accolades
The Academy of Television Arts and Sciences Foundation, the nonprofit, educational arm of the organization that awards the Emmys, announced BYU's student-produced short films Faux Paw: Adventures in the Internet and PetShop as winners of "student Emmys" in separate animation categories.
New Athletic Director
At a press conference on March 1, President Cecil O. Samuelson announced the appointment of Thomas A. Holmoe (BA '83) as BYU's new director of athletics.
Cougarettes Capture Fifth National Title
The BYU Cougarettes danced their way to a fifth national title at the USA Collegiate Dance Nationals championship Feb. 6–7 at the Cashman Center in Las Vegas.
Young Elected to NFL Hall of Fame
Following a stellar career, former BYU quarterback Steve Young (BA '84) was elected into the Pro Football Hall of Fame on Feb. 5.
New Head Coach for Volleyball
Jason M. Watson (BS '95) has been named women's volleyball head coach, replacing Karen C. Lamb (BS '79), who led the program for the past three seasons. 
Pumping Up With New Y-Flex
Coming soon to a home gym near you—the Y-Flex, a prototype fitness machine developed at BYU that provides a workout that feels like lifting free weights.