---
125 years ago: Brigham Young Academy faces major financial challenges. Karl G. Maeser notifies Church president John Taylor that if financial assistance cannot be obtained soon, the institution will have to close its doors.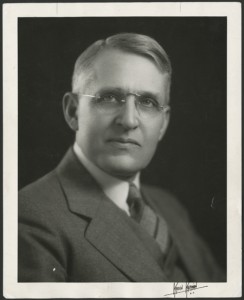 100 years ago: After receiving a doctorate in physics at the University of Chicago, Harvey Fletcher (BS 1907) joins the faculty of Brigham Young University at the request of President George H. Brimhall. Fletcher turned down far more lucrative offers to return to teach at his alma mater.
75 years ago: In February President Franklin S. Harris (BS 1907) announces plans to build the Stadium House; campus and community members quickly pledge financial support for the building. The building would be built on the west side of the football field (located where the Richards Building is now) and would be used for athletic equipment storage and men's and women's dressing rooms.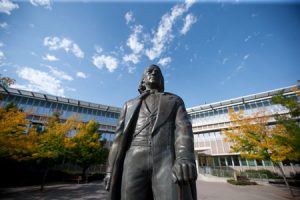 50 years ago: A large bronze statue of Brigham Young takes its place in front of the newly completed Abraham O. Smoot Administration Building. The statue's sculptor was Brigham Young's grandson Mahonri Young.
25 years ago: BYU hosts the Ramses II exhibit—which featured more than 70 objects, including exquisite jewelry, burial artifacts, and colossal statues—in a mock Egyptian temple built onto the Bean Life Science Museum. The exhibit ran from October 1985 until April 1986, after which the university sold the Egyptian temple.
10 years ago: BYU Dining Services wins an Ivy Restaurateurs of Distinction Award. The award came with this praise: "Restaurant-quality on a grand scale—45,000 meals a day—sums up the food at BYU."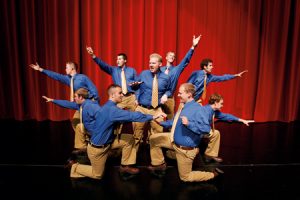 5 years ago: BYU's all-male a cappella group, Vocal Point, takes first place at the 2006 International Championship of Collegiate A Cappella (ICCA) finals in New York, wowing judges and audiences alike.
By J. Gordon Daines III (BA '97), University Archivist
Read more about BYU's history on the University Archives blog at lib.byu.edu/sites/byuhistory.