---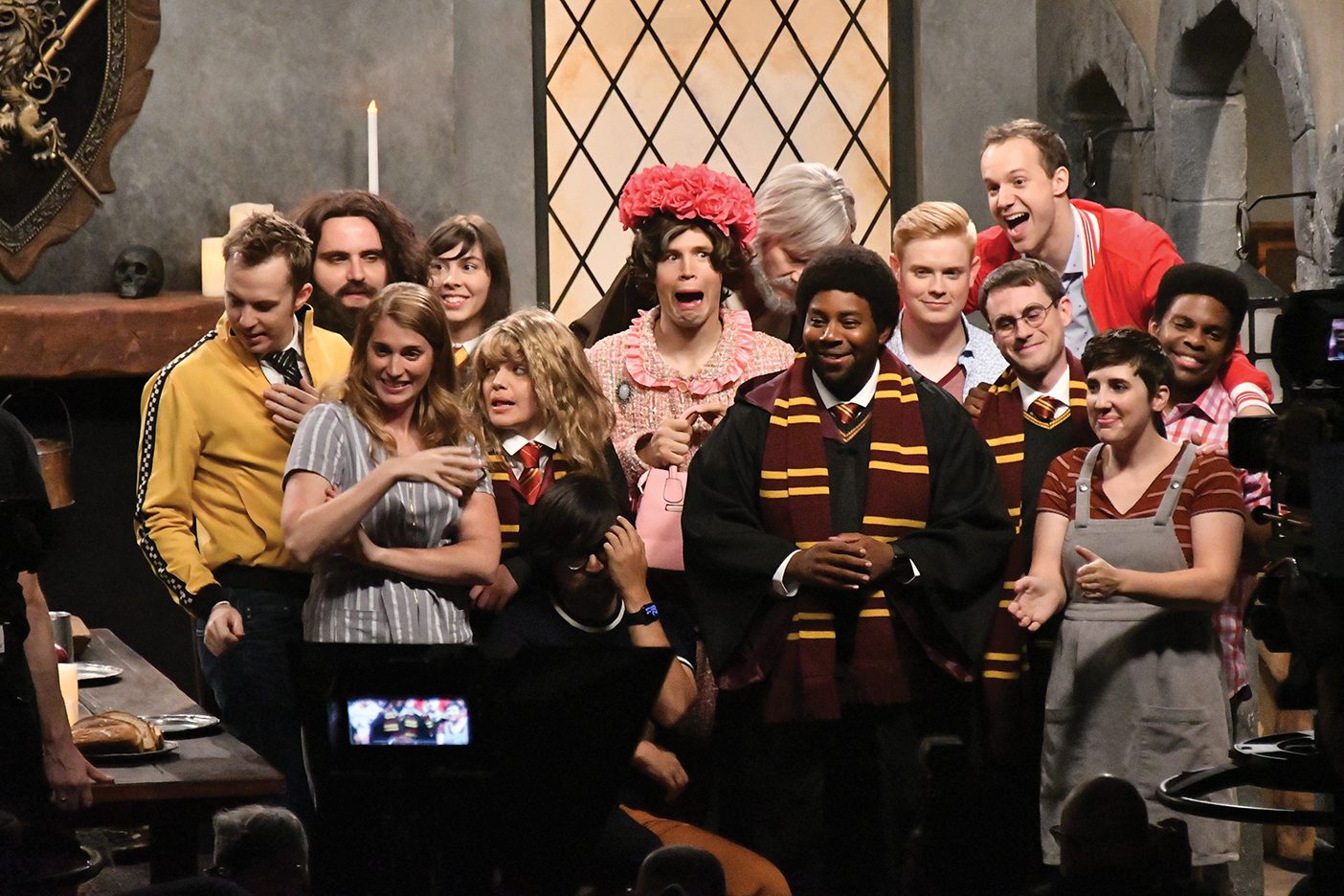 After six years of winning laughs with Scott Sterling, Ann the Librarian, the Awkward Avoidance Viking, and other fan favorites, the original Studio C cast saw the lights go up for the last time in August. Determined to go out with a bang, they filmed the season 9 premiere in two packed shows with Saturday Night Live veteran Kenan Thompson (front center) at NYC's Manhattan Center.
Thompson, who hosted the showings and participated in sketches, was impressed. "Their production value is as [high] quality as any show I've ever seen," he said.
Original cast member Stacey J. Harkey (BA '14) called the night "the end of a beautiful saga." In January all 10 original actors will launch JK! Studios, an online network featuring sketch comedy, improv, and sitcoms.
Studio C fans can rest assured, though, that the show will keep the laughs coming in season 10 with brand-new cast members.