---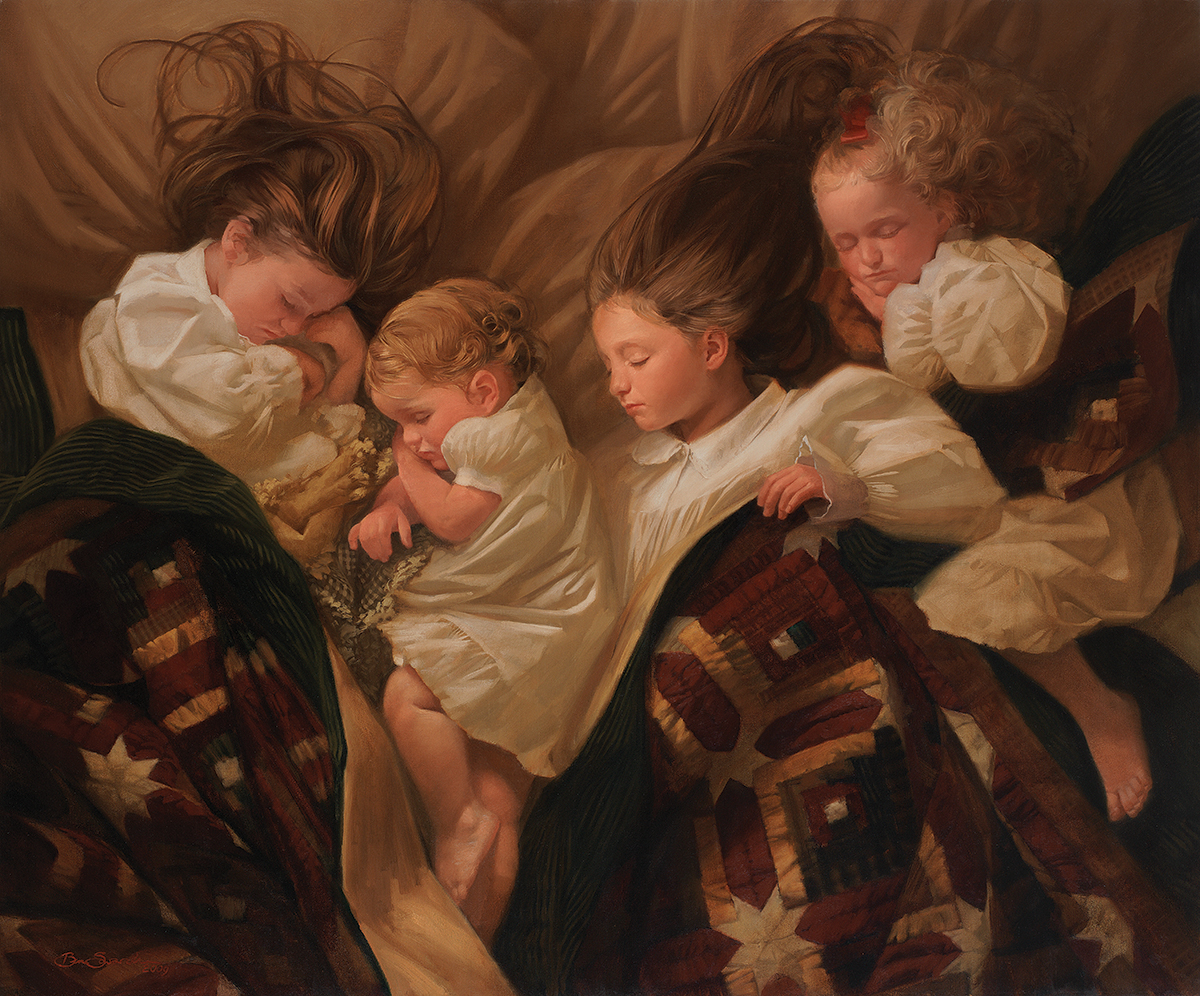 When Benjamin R. Sowards (BFA '01) painted Falling, he kept thinking of how tenderly his models, four sleeping daughters, had been tucked in by their parents during a late-night photo shoot.
"There's something fragile and sacred about life and childhood in particular," notes Sowards. He says the angle, the way the girls' hair trails on the pillows shows that our children are always changing, even when we think they are still.
Sowards teaches at Southern Utah University, is a commissioned artist, and illustrates the Leven Thumps series. Falling was displayed in the Harris Fine Arts Center in summer 2010, along with more than 100 pieces in the BYU Illustration Alumni Show: 30 Years of Excellence.
Illustration graduates represented in the show work in a variety of fields. For example: Martin D. Havran ('96) worked on character design for DreamWorks' Kung Fu Panda; David R. McClellan (BFA '97) works for Disney Interactive Studios; Brett L. Helquist (BFA '93) illustrated the Lemony Snicket series; and Joseph F. Brickey (BFA '98) paints murals for Latter-day Saint temples.