---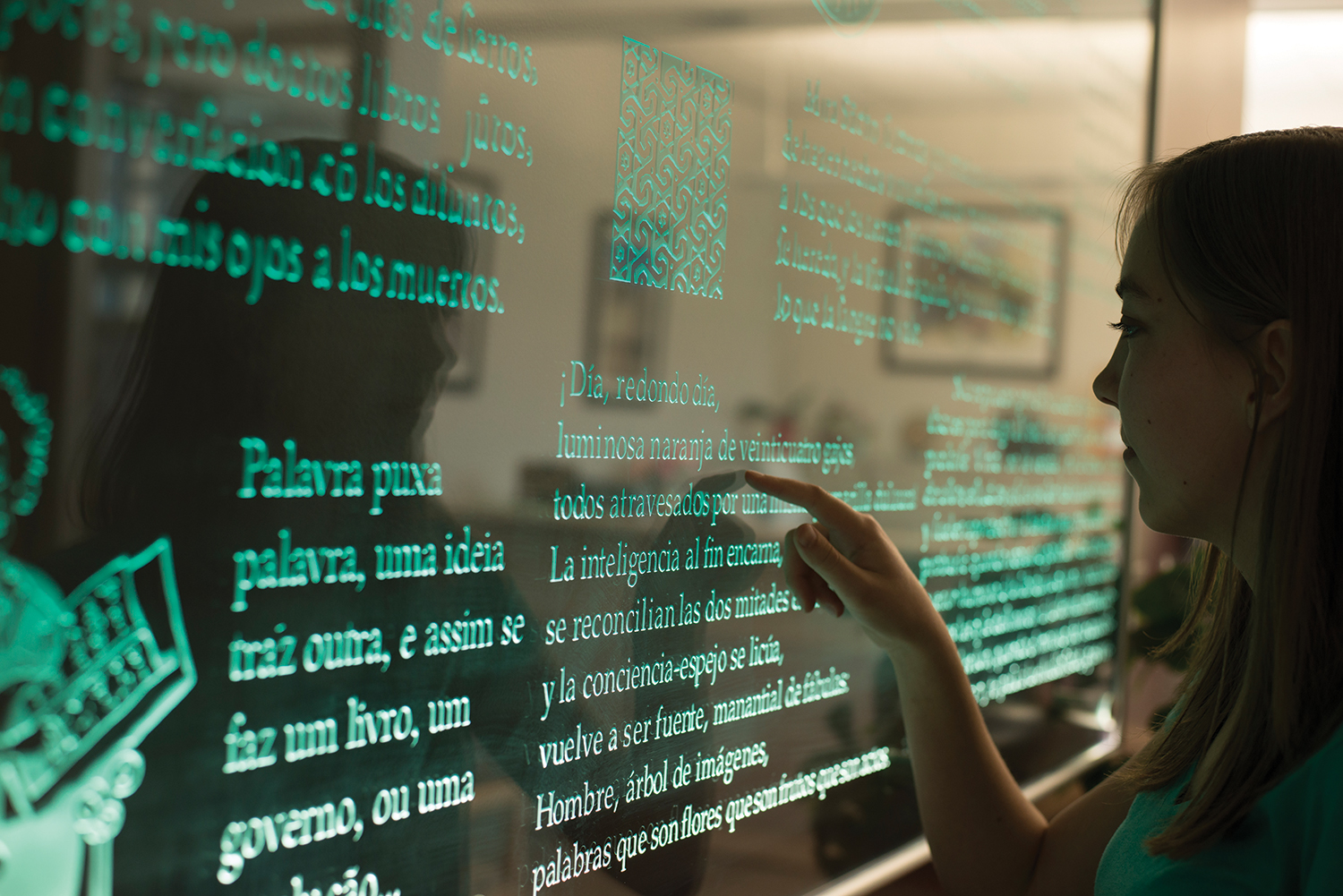 John R. Rosenberg (BA '79, MA '81), former dean of the College of Humanities, wanted the walls of the Joseph Fielding Smith Building, the college's campus home, to speak. Inspired by Asian and Middle Eastern calligraphy and by inscriptions he saw on a granite wall in a Japanese publishing house, Rosenberg commissioned each humanities department to choose quotes from their disciplines that explore light and truth. The quotes—many displayed in their original facsimiles—are etched onto 8-by-4-foot glass panels that hang inside each department's office. Twelve in all, they serve as a kind of "mega-signage" to give visitors a glimpse into the central ideas of each discipline, says Rosenberg.
Below, find a sampling from the 168 quotes throughout the building, along with commentary from the faculty who picked them.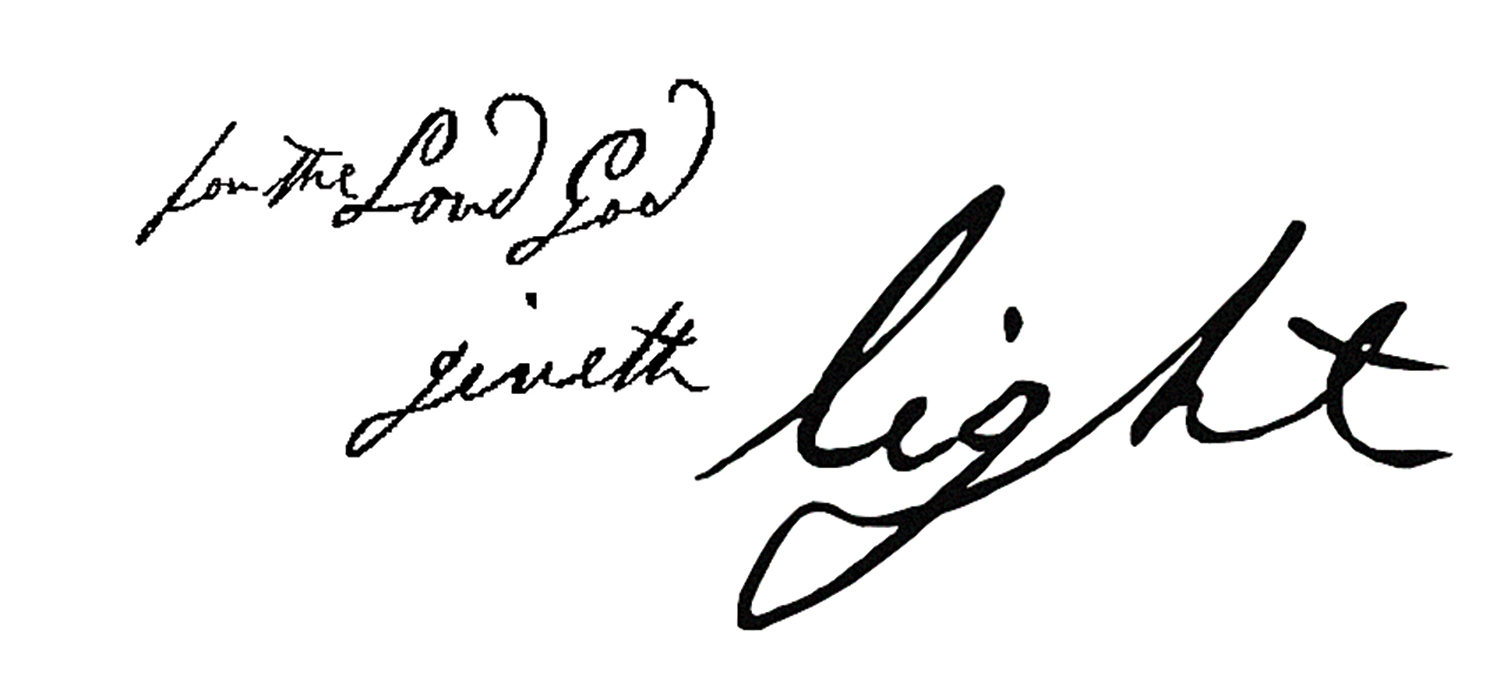 Linguistics and English Language
"For the Lord God giveth light unto the understanding; for he speaketh unto men according to their language, unto their understanding." —2 Ne. 31:3
John S. Robertson (BA '67, MA '70), emeritus professor of linguistics: Words are God-like, giving us power to approach all people and also the power to approach God. He, in turn, approaches us because He speaks to men not only in their own language, but according to their understanding.
Asian and Near Eastern Studies
"Allah is the Light of the heavens and the earth. The parable of His light is as if there were a niche and within it a lamp: the lamp enclosed in glass: the glass as it were a brilliant star: lit from a blessed tree, an olive, neither of the east nor of the west, whose oil is well-nigh luminous, though fire scarce touched it: Light upon Light! Allah doth guide whom He will to His light; Allah doth set forth parables for men: and God doth know all things." —Qur'an
Dilworth B. Parkinson (BA '75), professor of Arabic: This quote tells us that God is the light of the earth and then gives a metaphor of that light: a lamp in a wall that looks like a glittering star. It reminds us where to look for the ultimate source of knowledge and learning, and makes us grateful for the light we daily receive.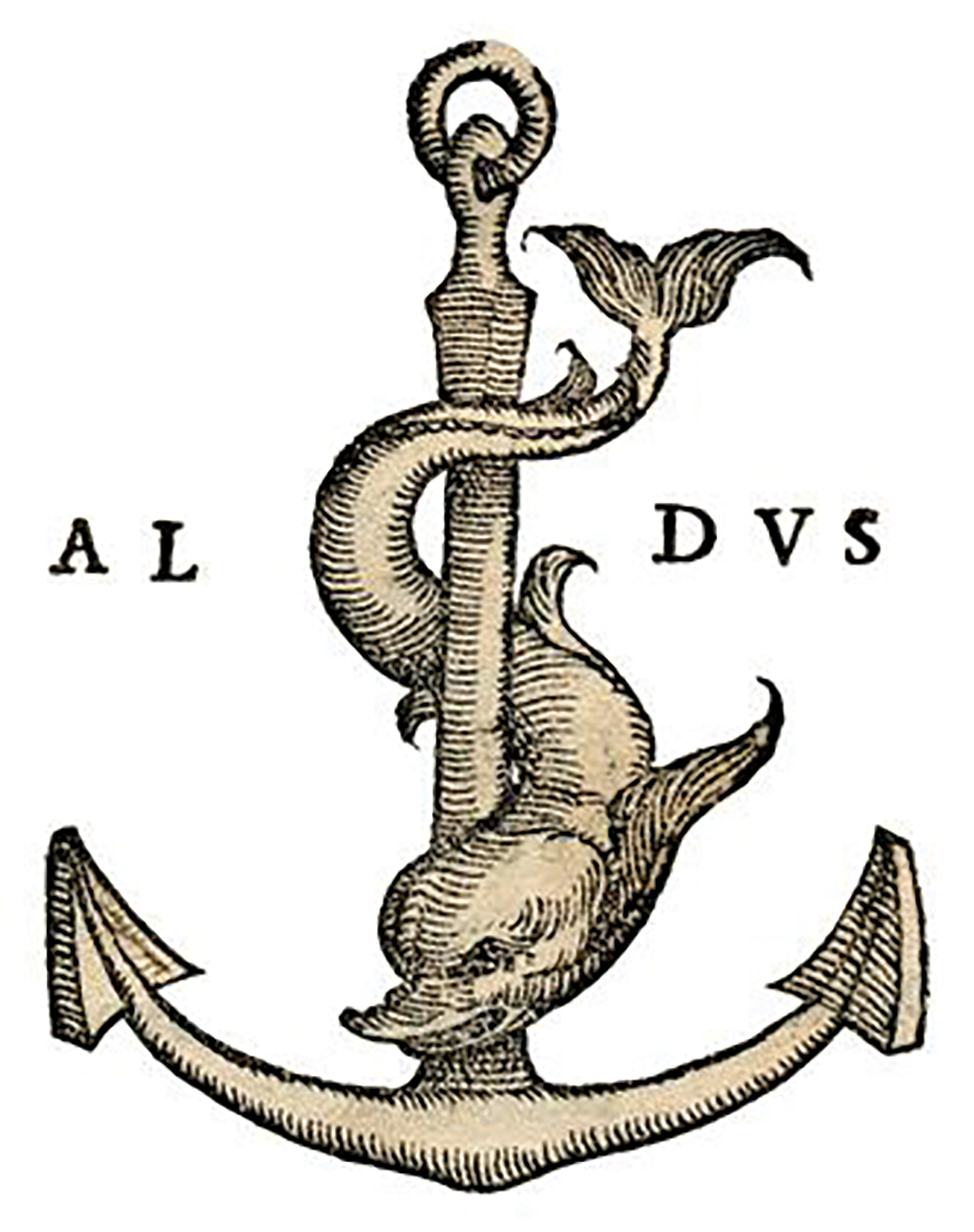 Dean's Office
"Festina lente; hasten slowly." —Mark used by early Renaissance printer Aldus Manutius
Former dean Rosenberg: The dolphin in the illustration suggests speed, rapid movement forward, and urgency. But initiative must be grounded—anchored—in inquiry and in a rigorous understanding of the past. It must be disciplined and informed by fluency in the multiple voices of the human conversation.