---
9:31 PM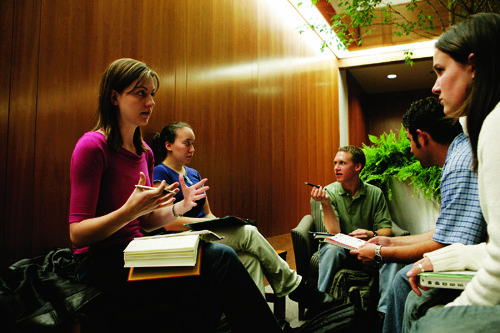 When Paul Revere mounted a borrowed horse and sped off toward Lexington, Mass., was he acting as a hero or a traitor? It all depends on your perspective.
The night of Sept. 22, a group of five history students gathered in the library to discuss Revere's place in history, considering the viewpoints of noted historians—and their own opinions.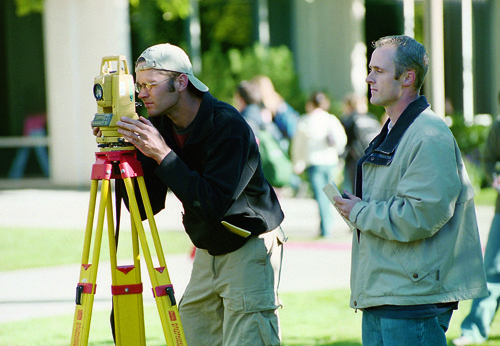 The essence of that project—to consider and learn from different perspectives—was found in other groups that day. Joshua C. Lear ('05) and Jakeb K. Searle ('05), construction management majors (Lear on left), learned about surveying while being teamed with two civil engineering students.
Collaborative groups congregate all over campus, each student depending on others. Take Soggy Bread, for instance—the image is unpleasant, the sound invigorating. When five folk musicians got together, as they did Wednesday, they became Soggy Bread, a bluegrass group that started in a class and was rehearsing for a recital. "Bluegrass embodies the culture I grew up with," says band-member Travis B. Hall ('05), a Virginian who has played the banjo for 16 years. For some of the band members, however, bluegrass was new. As in other groups that day, the Soggy Bread collaboration enriched its members with new ideas.