---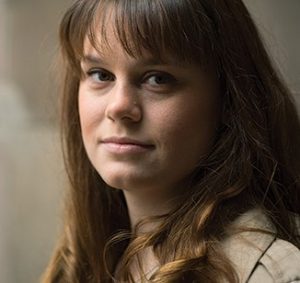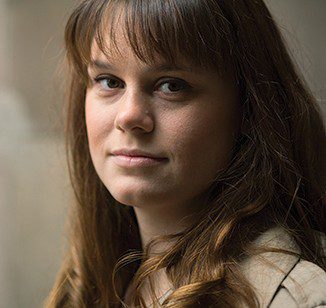 In an award-winning paper, a student shows how sexual violence is tearing Uganda's already fragile social fabric.
For much of the last 30 years, between the overthrow of presidents and the rise of the Lord's Resistance Army, hundreds of thousands of citizens of Uganda and the Democratic Republic of the Congo have been abducted, displaced, or killed. Traveling to Africa with BYU's Uganda Mentored Research Abroad Program, political science and economics major Taylor L. Jacoby (BS '12) saw the stains of war firsthand. But rather than focus on the physical casualties or economic effects, Jacoby centered her two months of research on a segment of survivors—Ugandan women—who were casualties of a less-visible aspect of the war: sexual violence.
Her research resulted in an article, "The Ghosts of Violence Past: The Impact of Sexual and Gender-Based Violence on Social Capital in Post-Conflict Uganda," which was named one of the best three undergraduate papers of 2012 by the National Political Science Honor Society; it will also be published in the peer-reviewed journal PS: Political Science and Politics—a distinctive achievement for an undergraduate.
"I don't know if I've ever seen as much intellectual and personal energy poured into a research project," says political science professor Daniel L. Nielson (BA '88). "It was a tremendous undertaking, and Taylor designed it and wrote it like a professional political scientist. It's a terrific piece of research."
In Northern Uganda during the war, sexual violence "was basically a form of terrorism," says Jacoby, and it is far from a thing of the past. The sexual crimes, committed by soldiers on both sides of the conflict, have been so rampant that women are no longer "invested in who are the good forces and who are the bad," she continues. "Most survivors describe their attackers simply as 'a man in uniform.'" Despite these traumatic experiences, of the 83 Northern Ugandan women she interviewed, Jacoby recalls, most felt validated that someone wanted to listen. "They really liked that someone thought that their story was important."
Jacoby had seen the psychological and physical effects of gender-based violence while volunteering with the Utah County Rape Crisis Team before her trip. But in Uganda, she saw how it changed women's social interactions and, ultimately, their country. Because of their distrust for military and other authority figures, the women were retreating from society, working less with community leaders, doctors, and police. Moreover, Jacoby says the women might be passing their fears and distrust on to their children, perpetuating the cycle. This withdrawal, she argues, cripples national reconstruction efforts. Countries can't afford to have women sit out of the political process, says Jacoby.
Coming home was hard, despite the success of her report and acceptance to an internship at the Department of the Treasury in Washington, D.C. "I couldn't shake the feeling that all that work was worthless because I hadn't actually changed anything for these women," Jacoby says. But she has since found other ways to help, volunteering with rape-crisis teams, writing op-ed articles, and trying to create more open dialogue about rape. That's been the most exciting aspect of her award, she says—the chance to increase awareness of the effects of sexual violence in her own community, to broach the topic not just in academic research but also in informal settings.
"Most of us are not going to have the opportunity to go to Africa," Jacoby says, but sexual violence happens everywhere, "and we should be talking about it."
—Courtney A. Manwaring ('13)