College admission can be daunting. Tips from the Church Educational System can help your teen prepare.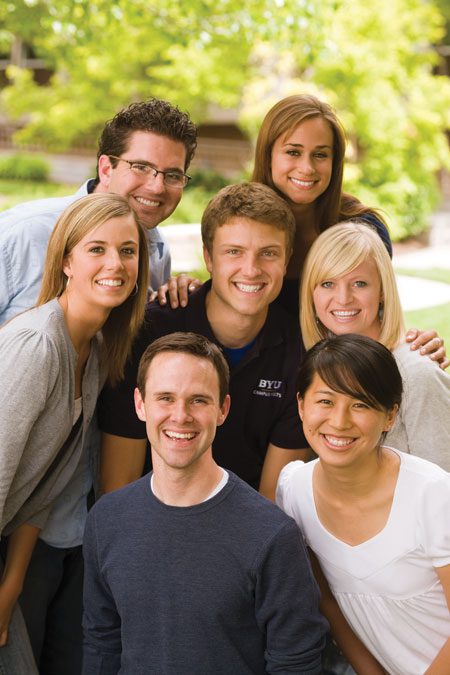 Encouragement to study and learn is everywhere in the Church, and the emphasis on higher education has only increased in recent years. Meanwhile, the need for an advanced degree is growing, the cost of college education is climbing, and the competitiveness of the job market is intensifying. So what can you do as a parent to prepare your children for the educational world ahead of them?
The Church Educational System (CES) offers help, whether your children hope to attend BYU, another Church-sponsored school, or another university or vocational school.
Why Education?
President Thomas S. Monson has told us: "We have a mandate from the Lord to educate our minds and our hearts and our hands." Speaking to the youth of the Church, President Gordon B. Hinckley said: "You are moving into the most competitive age the world has ever known. . . . . You need all the education you can get." But the case for higher education is not made by prophets only.
The U.S. Department of Education estimates that, by 2014, 90 percent of the fastest-growing careers will require some postsecondary education. A college degree not only increases the opportunity for employment by nearly 50 percent, it also increases an individual's earning power. Consider the average annual income at various levels of education:
No high school diploma: $22,000
High school diploma: $28,000
Associate's degree: $35,000
Bachelor's degree: $51,000
Master's degree: $61,000
Doctoral degree: $95,000
Multiplying the $23,000 difference between a high school diploma and a bachelor's degree by 25 years of work, that's more than a half-a-million-dollar disparity.
And there's more to a job than a paycheck; there are jobs with benefits like health insurance and retirement plans, which a college education can help secure. President Hinckley counseled us to "sacrifice anything that is needed" to obtain the education necessary to work in the world: "That world will in large measure pay you what it thinks you are worth, and your worth will increase as you gain education."
Making a living is certainly not the only motive for seeking higher education. The experiences that come with advanced education fill individuals with self-worth and confidence, preparing them to meet life's challenges with certainty and to better serve Heavenly Father's children. An education is always a sound investment. "There can be no doubt, none whatever, that education pays," said President Hinckley. "Do not short-circuit your lives. If you do so, you will pay for it over and over and over again."
Perceived Barriers to
Higher Education
Despite all the benefits of higher education, only 38 percent of high school students go on to college, and only 18 percent graduate from college within six years. What's stopping them? Some common myths surface:
Myth One: I'm not college material. Maybe your child's grades aren't the best or his or her college entrance exams didn't go well. There are institutions, Church-sponsored or otherwise, that do not require entrance exam scores or a high GPA. And higher education includes more than traditional universities; it could mean training to become a dental hygienist, an aircraft mechanic, or a number of other skill-specific professions. The idea is simply to pursue education beyond high school.
Myth Two: Only rich people can afford college. There are a lot of options when it comes to paying for higher education. Working a summer job or a part-time job while in high school or college can defray tuition. For those who qualify, the government offers grants that never have to be repaid as well as loans that don't accrue interest until the recipient enters the workforce. Search out scholarships online, in your community, or at potential colleges. Family members may be able to help, depending on their financial situation. Finally, consider the CES institutions, where tuition is subsidized by tithing for LDS students. Last school year the average tuition for two semesters at a private four-year college was $24,143; at a public four-year college, $6,585. Two semesters at the most expensive CES school came in under $4,500.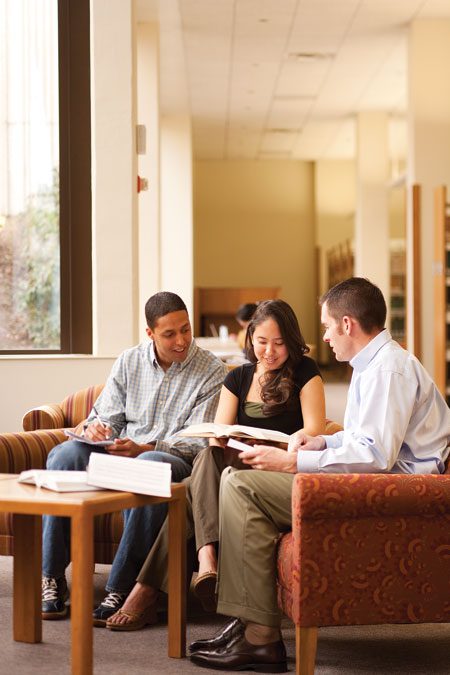 Myth Three: I don't have a plan or a major. Most schools don't require students to declare their major right away, and most college students change their major at least once. A college major simply provides a framework for study. Some, like engineering, prepare students for specific careers. Others, like liberal arts, can lead to many different career paths. Beyond your career plans, college is about self-discovery and learning to think and live independently.
Preparing Your Children
for College
College preparation begins during, if not before, the freshman year of high school. Help your student set his or her course to an institution of higher learning with these tips from CES:
Take the right classes. Public high schools do not require four years of math, but don't let your children opt out. Trigonometry, college algebra, and calculus are helpful. They'll also need four years of English. Science classes, especially laboratory science, look good on a transcript. College-bound students should take two or three years each of science, history or government, and foreign language. Additionally, they should take Advanced Placement (AP) and International Baccalaureate (IB) classes.
Get the grades. Encourage your children to develop good study habits in high school, such as studying in places where they won't be distracted, attending all classes, and taking good notes. Keeping up on readings and homework may sound like obvious advice, but only 34 percent of high school students do at least six hours of homework a week.
Take the ACT and SAT seriously. ACT and SAT exams are administered several times throughout the year. It is recommended that students take the exam in the spring of their junior year and repeat the exam again in the fall of their senior year. Those who take the ACT at least twice have a 57 percent chance of raising their score by one to three points—and most colleges look at only the best score. Also consider ACT and SAT prep courses or practice books. There are practice exams available online at actprep.com.
Get involved. Encourage your children to try out for sports, theater, band, chorus, or other activities. They could join or start a club, participate in student government, or devote time to service. Help your children be active in their Young Women classes or priesthood quorums. College admission is not just based on test scores and grades.
Attend seminary. As far as CES institutions are concerned, seminary is a very important class for high school students. While seminary is not required for admission to Church schools, it is a factor in CES admission decisions.
Save now. Discuss a college savings plan with your kids. Could they work a summer job or find a part-time job while in school? It's never too early to begin identifying scholarship or financial-aid opportunities. Encourage your high school student to talk to a counselor at school about financial-aid options.
Explore career options. Checking out career options in high school may save students time and money in college by selecting an academic path early on. Finding something they like will also make studying more enjoyable and increase their chances of success. Advise them to also evaluate the practical application of a major or career: Will it allow them to contribute to society and support a family? At BeSmart.com students can take a survey that will show which careers they might be best suited for based on their specific skills and preferences.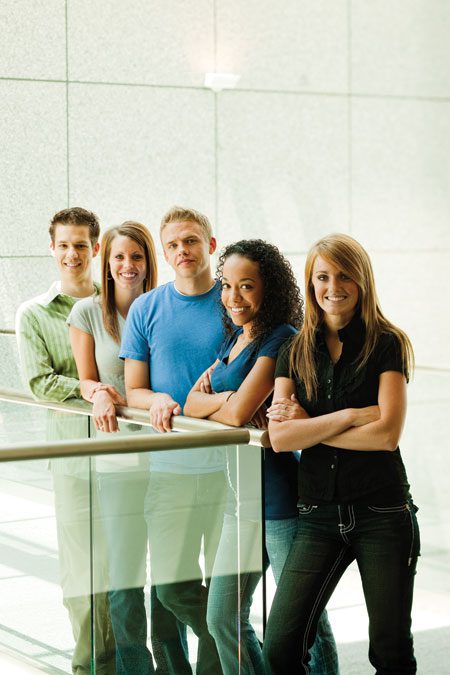 ---
Feedback: Send comments on this article to magazine@byu.edu.
---
Church Educational System (CES) Options
BYU, BYU–Hawaii, BYU–Idaho, and LDS Business College exist to provide higher education in an atmosphere consistent with the ideals and principles of The Church of Jesus Christ of Latter-day Saints. Which one is right for your child?
The answer may be none of the above—which is why the Church Educational System has more than 1,000 Institutes of Religion around the world.
BYU
Established in Provo in 1875 as a pioneer academy, BYU is the oldest and largest of the CES institutions. The campus has nationally recognized facilities, faculty, and programs. The accounting, MBA, and law programs are ranked among the top in the nation, and BYU's dance, nursing, animation, engineering, family science, and foreign language programs are also strong. According to U.S. News & World Report, BYU is the second most popular national university based on yield rate (Harvard is no. 1). The university is also home to 19 Division I sports teams that excel in conference and national competition.
BYU–Hawaii
The north shore of Oahu is home to BYU–Hawaii, the most diverse of the CES institutions and one of the most diverse universities in the United States. Naturally, the school is strong in international business, hospitality and tourism, and cultural studies. It is also noted for its exercise science and biochemistry programs. BYU–Hawaii's primary mission is to educate students from the Asian and Pacific Island areas; however, the school is also interested in students from the U.S. mainland who want to study at the Laie campus and be part of the BYU–Hawaii family. Work opportunities abound at the Church-owned Polynesian Cultural Center. The school also has 11 varsity athletic teams. In 2007 Consumers Digest ranked it as the no. 1 "Best Value" among private colleges and universities.
BYU–Idaho
Located in Rexburg, BYU–Idaho is the only CES institution offering both two-year and four-year degrees. The smaller class sizes enjoyed at BYU–Idaho ensure a high level of interaction with fellow students and instructors, and students there are extremely involved—more than 200 student-led programs offer social, sports, talent, service, and outdoor-adventure opportunities. Once admitted, students are assigned a track to attend two of the school's three semesters: winter, spring, and fall. Using the three-track system, BYU–Idaho is able to admit an additional 3,000 students every year.
LDS Business College
LDS Business College (LDSBC), located three blocks from Temple Square in Salt Lake City, is one of the best-kept secrets among CES institutions. The student body is smaller than the student body at many high schools, yet it still boasts students from 47 states and 56 countries. Many students thrive at LDSBC; they don't get lost in the crowd. LDSBC offers associate's degrees and certificate programs, specializing in career preparation. Scholarship opportunities abound at LDSBC: 70 percent of freshmen who apply for scholarships receive them, honorably released returned missionaries receive scholarships, and when an LDSBC student transfers to a four-year college or university, LDSBC gives that student a $1,500 scholarship to that institution.
Institutes of Religion
Institutes of Religion are actually the no. 1 CES option for the majority of Latter-day Saint students. Why? Scholarship or academic opportunities may be better at a school outside the Church Educational System. There may be athletic or talent offers to pursue. Some may desire to stay closer to home. Some may be influenced by the location of a significant other.
Institutes of Religion are available throughout the world, making it possible for students anywhere to pursue both secular and spiritual education after high school. Through Institute activities, students also enjoy the social benefits of a CES institution. And should a student wish to transfer to a CES institution, he or she can take Institute courses for credit that will fulfill religion requirements for graduation at any CES institution.
Institute is for young single adults ages 18–30 and married college students. More than 300,000 young adults participate in Institute worldwide; there are more than 500 Institute locations in the United States alone, most right across the street from a college campus.
---
BeSmart.com
The Web site BeSmart.com can assist you in exploring CES options. There you'll find an Institute of Religion locator and information about and direct links to all the Church schools. BeSmart.com is also the gateway to acceptance, where you will find the application to Church-sponsored schools. There is one common application; prospective students complete it once, then submit it to the CES schools of their choice. The priority application deadline for all BYU schools is Dec. 1, with a final deadline of Feb. 1. LDSBC accepts applications up to the first day of class, though to be eligible for scholarships, the application deadline is March 1 for high school seniors. CES BeSmart firesides are held each year across the United States. BeSmart.com will provide information on the fireside nearest you. If your child registers online at BeSmart.com, they'll also receive the Church Educational System Planning Guide.