---
By Charlene Winters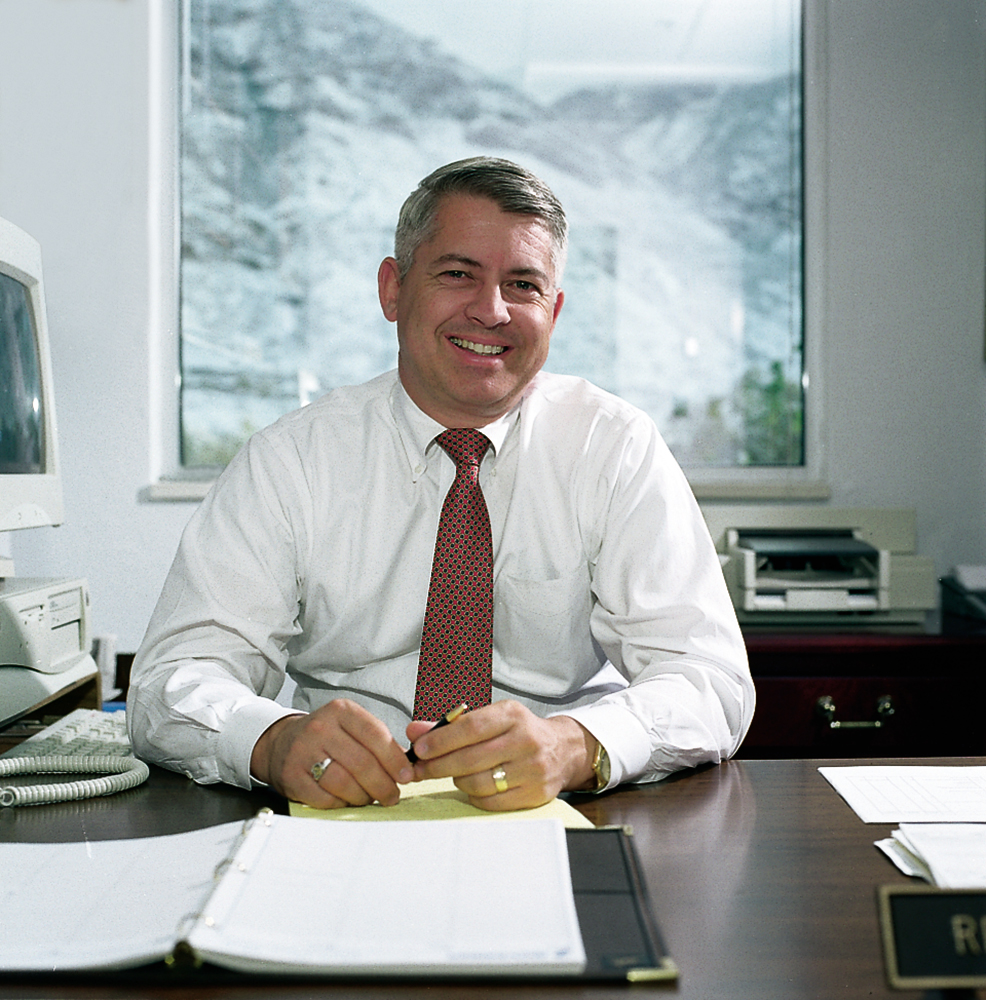 As a sophomore at BYU, Reid Robison offered to volunteer in the student government office but was told his services were not needed. All designated positions were filled in the tightly staffed ASBYU organization.
"Don't you have something undesirable that is not getting done?" the enterprising student persisted. The only task left was typing lectures and books, and he willingly accepted it.
"I typed those lectures every single day," he says, "and I got to know the Academics Office by just being there. When I ran for and won the post of academics vice president in 1973, it looked as if I had extensive experience in student government–and I did. I turned a 'no' into something positive. Besides, I didn't think the door of student government should be shut to anyone who wanted to belong."
In 1974 Robison won the election for student body president and welcomed anyone who wanted to serve in the student association. He believes ASBYU had one of its largest volunteer organizations ever the year he served as president, and he encouraged participation among all interested.
Now the new director of alumni chapters and regional activities, Robison is following a similar pattern. He wants BYU's alumni to feel connected to and involved in the university. When he arrived at BYU this summer, Robison discovered that the Alumni Association had not been growing with new chapters. Since coming on board he has added chapters in Austin, Texas, and in Nashville and Memphis, Tenn. He is also working with the Utah County and Salt Lake County Chapters to spin off a chapter for every city in the two counties, and he recently returned from a trip to strengthen the Asian international chapters.
His goal is to reach 75 percent of the alumni base in the United States. "Wherever we have graduates, we want to have a presence," he explains. His efforts toward this goal were evident during his first stop as an alumni tour coordinator for the Sept. 5 Alabama football game. While the other tour participants were getting settled in their rooms in the Opryland Hotel, Robison was sitting in the lobby, organizing a chapter with a BYU graduate from Tennessee.
It is in creating and maintaining volunteer organizations such as this new chapter that Robison thinks he can make a difference.
"I sense a need for follow-up and consistency with the chapters," he explains. "I would like my office to serve as a support group to the chapters, a reliable source for good ideas that are working in other chapters and for other methods to energize their own chapters. I am a flexible person in my philosophy of chapters. I am not opposed to making exceptions in order to make a chapter work."
He sees his trio of co-workers–Roy Brinkerhoff, Rex Pugmire, and Michele Kimmel–as key components in making BYU chapters work.
In returning to BYU Robison has come full circle. "I like identifying needs and creating organizations. Although my career is on a different scale, what I did in student government is similar in concept to what I'm doing now. I want a job that gives me the same kind of satisfaction I got as a student, and I think this is it."
Between 1975, when he left BYU, and 1998, when he returned, Robison earned a bachelor's degree in university studies from BYU and an MBA from Northwestern University, and he worked for O.C. Tanner for 18 years as the vice president and general manager of Canadian operations. Other jobs included working for International Harvester, for White Motor Company, for then Utah governor Scott Matheson, and for the White House as the team leader of a clemency board for people who went to Canada instead of serving in Vietnam.