A BYU professor wins the prize for name confusion.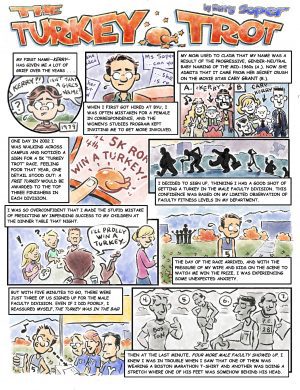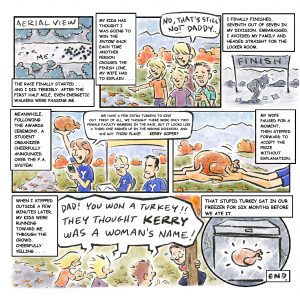 Comics and the Classroom
Publishing a 2018 book-length study on Far Side cartoonist Gary Larson brought BYU humanities professor Kerry D. Soper full circle. The Far Side, after all, was what first inspired Soper to begin drawing cartoons as a grade-schooler. He developed his own strip in high school and received the 1990 Charles M. Schulz Award for the nation's top college cartoonist while attending Utah State.
Although the slow erosion of the newspaper and comic-strip industry undercut his professional-cartooning dreams, Soper has managed to stay connected to comics through researching and teaching comedy, satire, and pop culture. And he squeezes in time for cartooning, landscape painting, and writing satire. "I start to feel a little antsy or depressed if I'm not actively working on paintings or humorous articles or cartoons," he says.
See other comic stories at magazine.byu.edu/comicarticles