---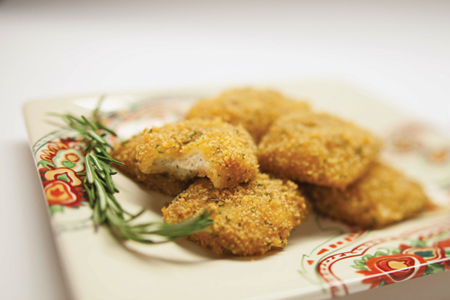 It's cheese stuffed with more cheese. Any questions? A team of BYU food science undergrads invented this indulgent appetizer, Cheese Squared, for the 2011 Idaho Milk Processors Association's New Product Development Competition—where it placed first. In the contest's four years, BYU has won three times, placing second once to Cornell.
Hours in the food lab yielded this final recipe: cream cheese wrapped in a Swiss cheese shell then breaded and flash fried. It had the judges salivating. "I had to remove the product from the judging table because the judges wanted to keep eating it," says competition chair Alan Reed.
With the $10,000 grand prize, the team is trying to commercialize the product. A local grocer will begin carrying Cheese Squared this spring, and the team is marketing the appetizer to restaurant chains.