---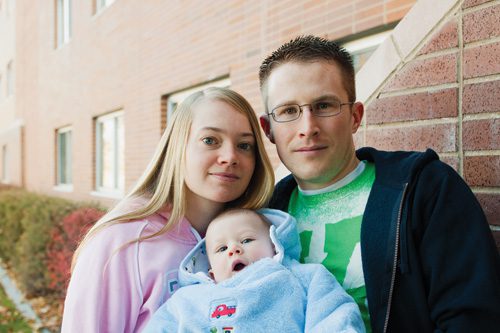 Natalie Cook Larsen (BS '11) and her husband, Jeffrey D. Larsen ('12), were planning a natural birth for their first child—but they were not planning on that happening in their Helaman Halls bathroom.
Four days before her due date last July, Natalie, the Budge Hall advisor, woke up having contractions, but after a warm bath she went back to bed: "I'd heard from so many friends that Braxton–Hicks [false labor] happens a week before," she says.
Two hours later her water broke. Jeff called their midwives immediately, but the couple quickly realized the baby was coming, ready or not. Five minutes later Brian Enoch Larsen, or "Budge" to those who know the story, became the first baby born in BYU campus housing—on university records, anyway.