The 10 recipients of 2015's Alumni Achievement Awards share workplace wisdom and life lessons.
Nursing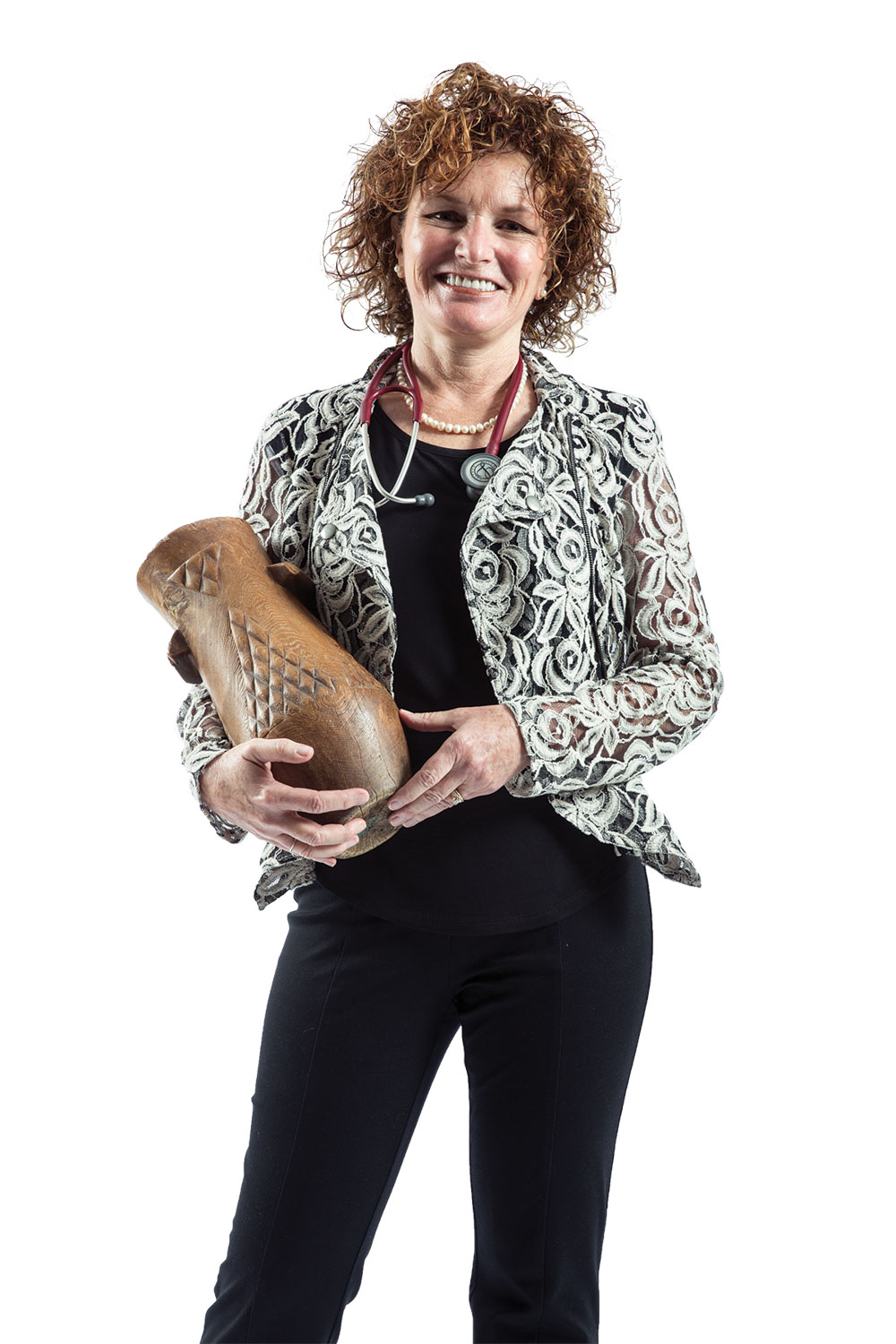 Alison Tanner Wright (BSN '76), Salt Lake City
Medical director of Fourth Street Clinic, a Salt Lake City facility for the homeless
Right reasons: "As a student nurse I thought that all of my service would be appreciated. The reality is that one needs to serve for the right reasons and not to worry about that recognition and thanks."
Beauty in the cracks: "In my arms is an authentic Zulu milking pail (left). When you look at it, you can see the patina is worn and cracked. The beauty and value of this piece of wood is that it was used for the purpose for which it was created—much like us. When we return to our Heavenly Father and our Savior, Jesus Christ, I hope we're tired, I hope we're a bit cracked, I hope we have the patina of service and compassion."
Look up: "Be happy with what you have, not worried about what your neighbor has. If you want to know how you're doing, just look up. You don't need to look side to side."
Law School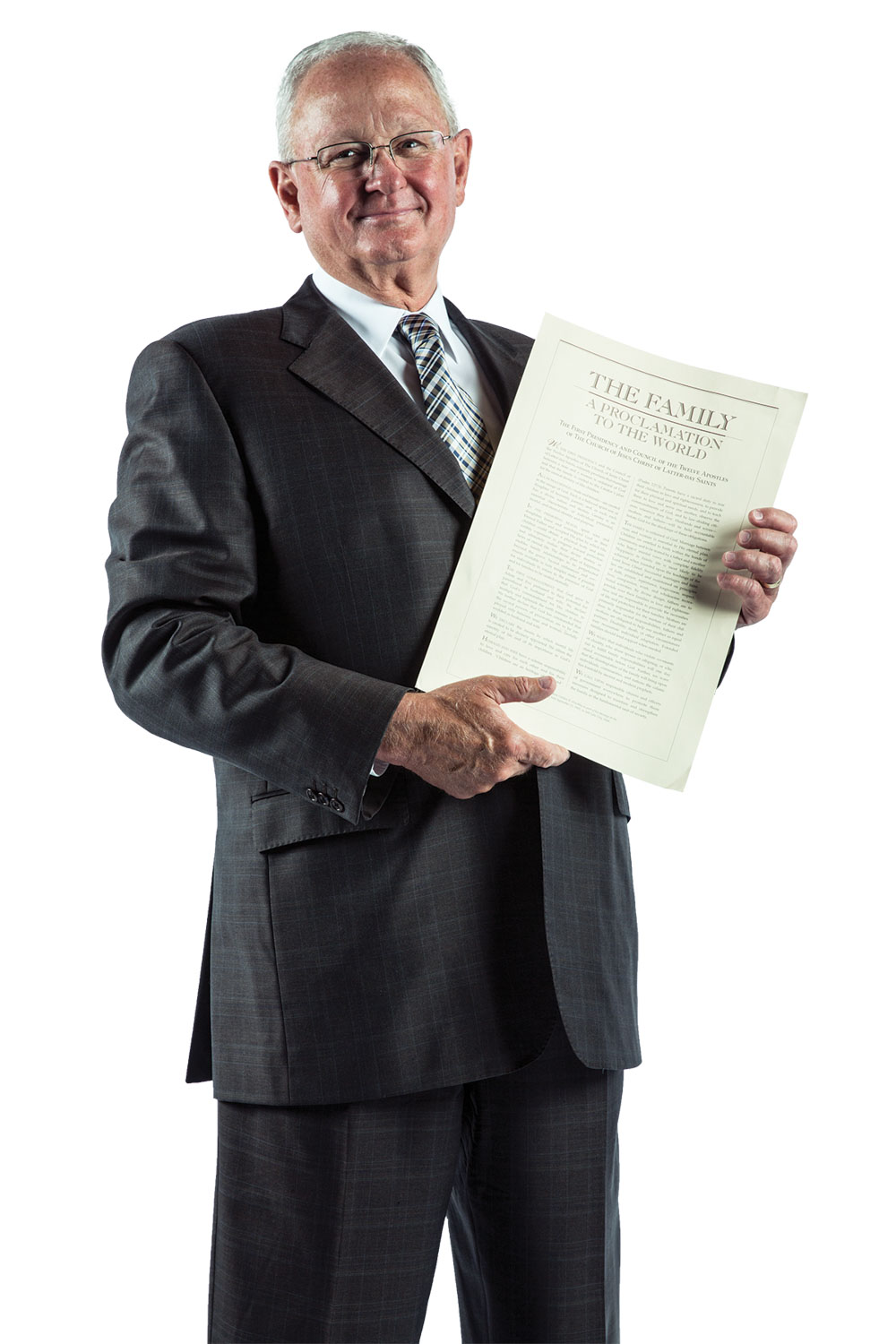 Monte N. Stewart (BA '73, JD '76), Boise, Idaho
Law partner, Stewart Taylor & Morris
BYU laugh: "It was a Christmas party the first year of the law school and the students spoofed and characterized the faculty members. That was people-rolling-in-the-aisles funny."
Timely guidance: "In His ways, the Lord guides us to make the right decision at the time of big and important decisions, and He opens the doors."
Purpose to come: "The notion of a purposeless God is nonsensical to me. And as the scriptures and Church history teach, it is not so unusual that the Lord will direct the doing of something while delaying the full revelation of the serious purpose in that thing."
Marriott School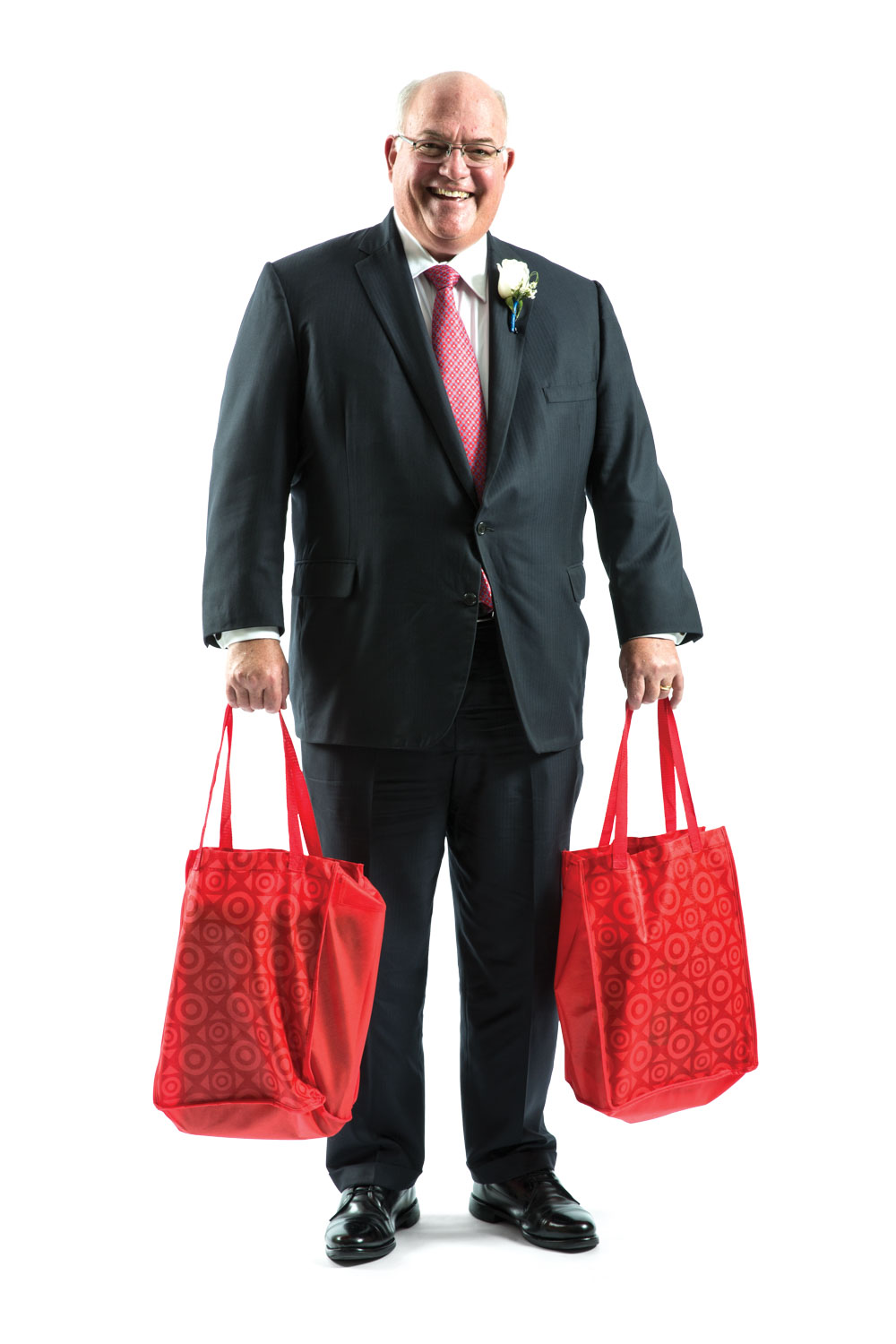 Robert L. Edwards (BS '76, MBA '78), Pleasanton, Calif.
Former CEO and CFO of Safeway; member of the boards of directors for Target and other entities
Job perk: "One of my career objectives coming out of college was to associate with good people. To me, it's the most rewarding part of any job."
On emotional intelligence: "It is having empathy for other people, it's self-regulation, it's the ability to pick good people, to get people to work together. Emotional intelligence is to me the difference between ordinary success and extraordinary success."
Live joyfully now: "Your joy and satisfaction should not be based entirely on some future goal—you should be enjoying what you're doing now."
Family, Home, and Social Sciences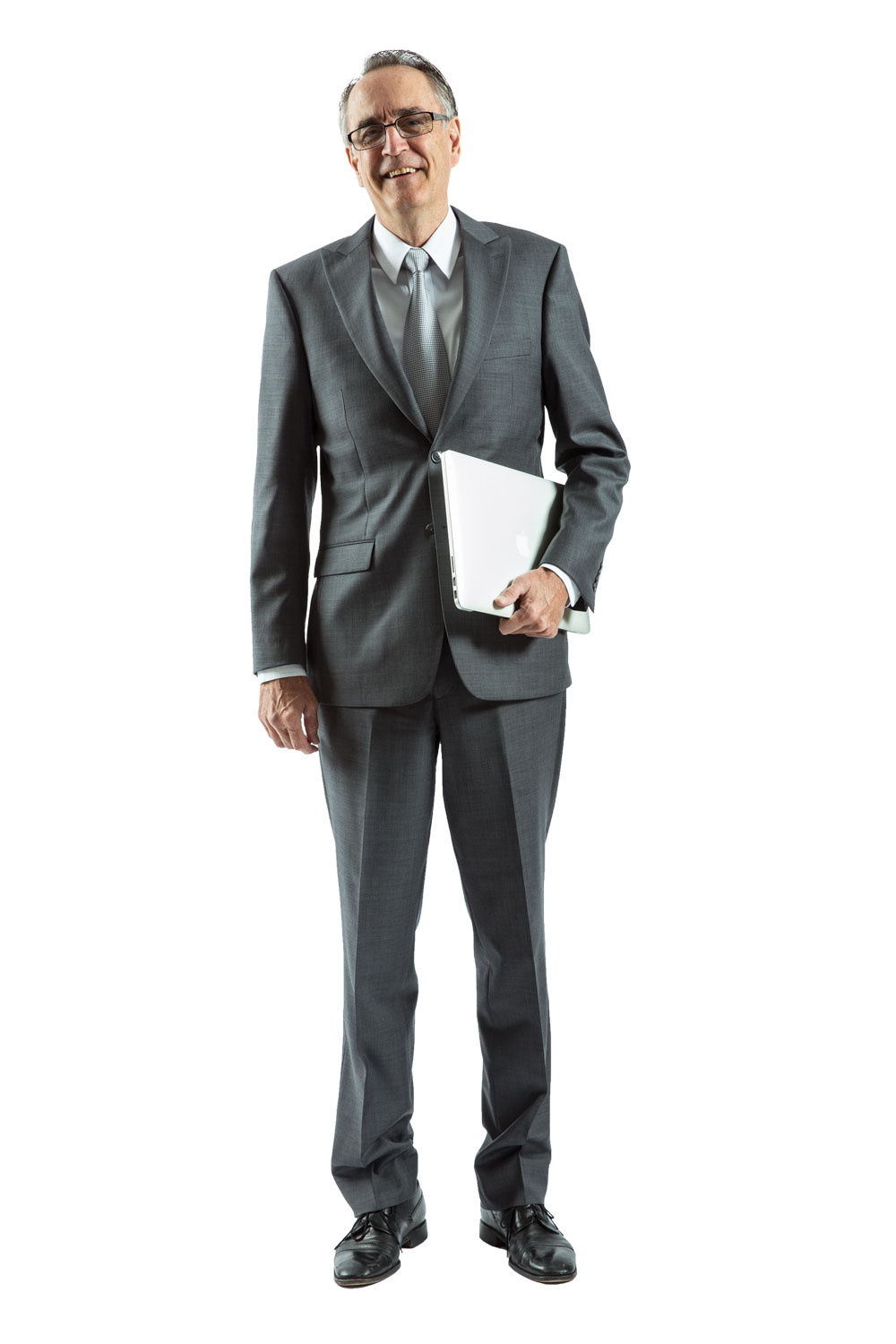 David F. Foster (BS '74, PhD '78), Mount Pleasant, Utah
CEO and founder, Caveon Test Security, which offers solutions for high-stakes test development and results
Troubleshooting tests: "I love testing, but I know its faults. And technology can go a long way in solving some of the problems."
Many hats: "It's a little bit of everything when you're a CEO of a small business. You do some business, some sales, and innovation. I like the independence of working for myself."
A challenging environment: "I listen to employees and make things challenging, but not crazy difficult. People like being independent. I think our company is a safe place but a challenging place."
Education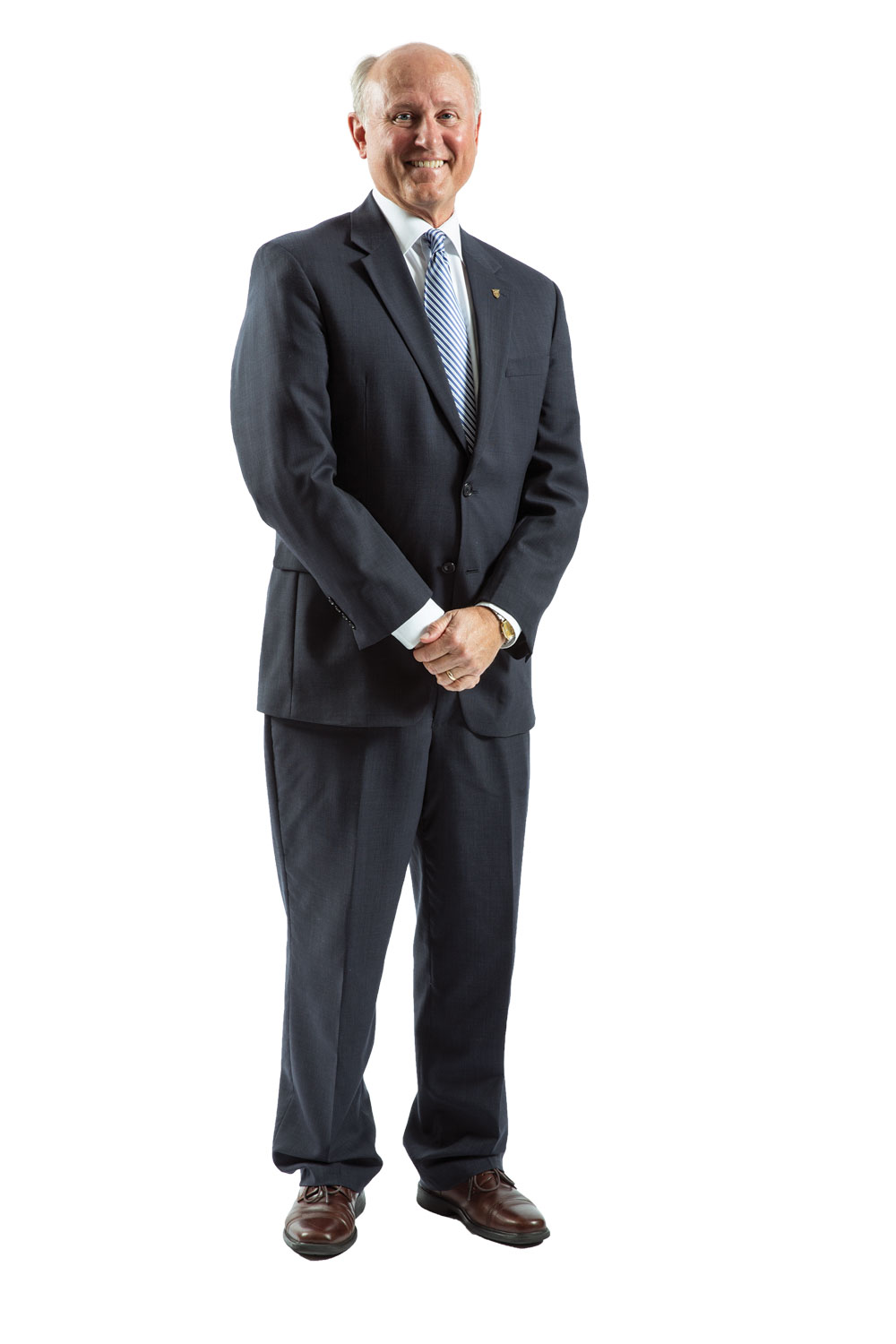 John E. Jacobson (BS '75, MEd '78, EdS '83, EdD '90), Muncie, Ind.
Dean of Education, Ball State University
All in a day's work: "My parents taught me from early on that it's important to work. And the work that you do, you do it with pride and you do your very best. So in my youth I picked cherries, I mowed lawns, I worked in grocery stores, I worked in a movie theater, and I washed dishes in a restaurant, along with helping around the house."
An A+ education: "I really enjoy bringing people together and creating programs so the students that come to my institution get the finest education possible."
Setting an example: "My father was a school principal, my uncle was an elementary teacher, and my grandfather was an industrial arts teacher. So naturally I grew up always wanting to be a teacher. We need to provide that same role model and change the dialogue in our country to one of respect for our teachers."
Engineering and Technology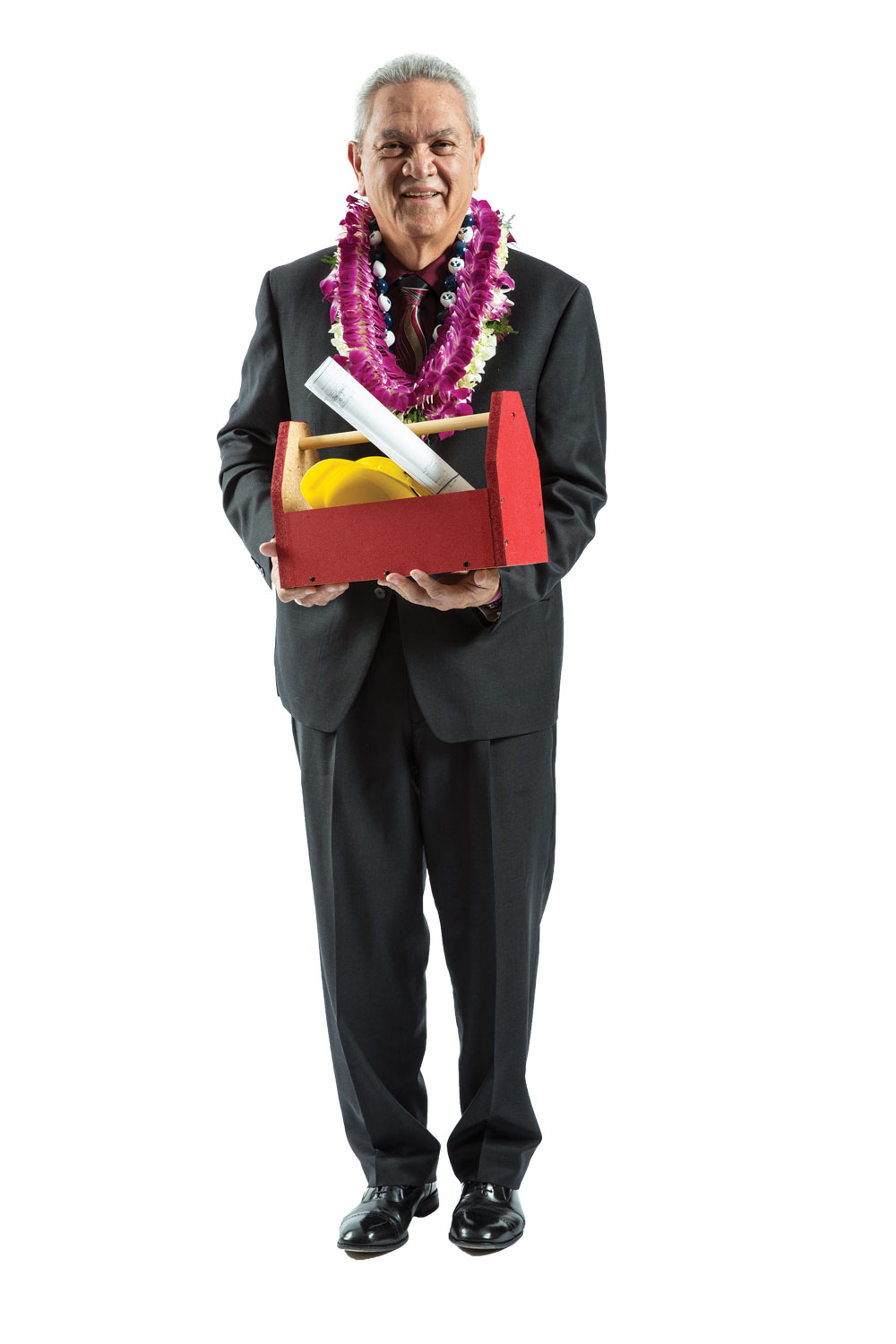 Douglas J. Sereno (BS '85, MA '87), Anaheim, Calif.
Director of program management, Port of Long Beach
Ethical engineering: "BYU emphasized the ethics of being an engineer—that we could combine a love for Heavenly Father and a love for His children with being a professional."
An Osmond answer to prayer: "I was a convert to the Church. After I finished reading the Book of Mormon, I kneeled down to pray and the TV was on very low. As I prayed, I heard this commercial come on—Donny and Marie Osmond singing about Hawaiian Punch. So I looked up and said, 'Yeah, You've got a sense of humor—that's good.'"
Bird's-eye view: "I'm not big on heights, but I've always had this dream that I've been able to soar. I could fly around and look at engineering marvels all over the world."
On stewardship: "The world that He gave us is in our hands. The earth is not enough unless we care for it."
Humanities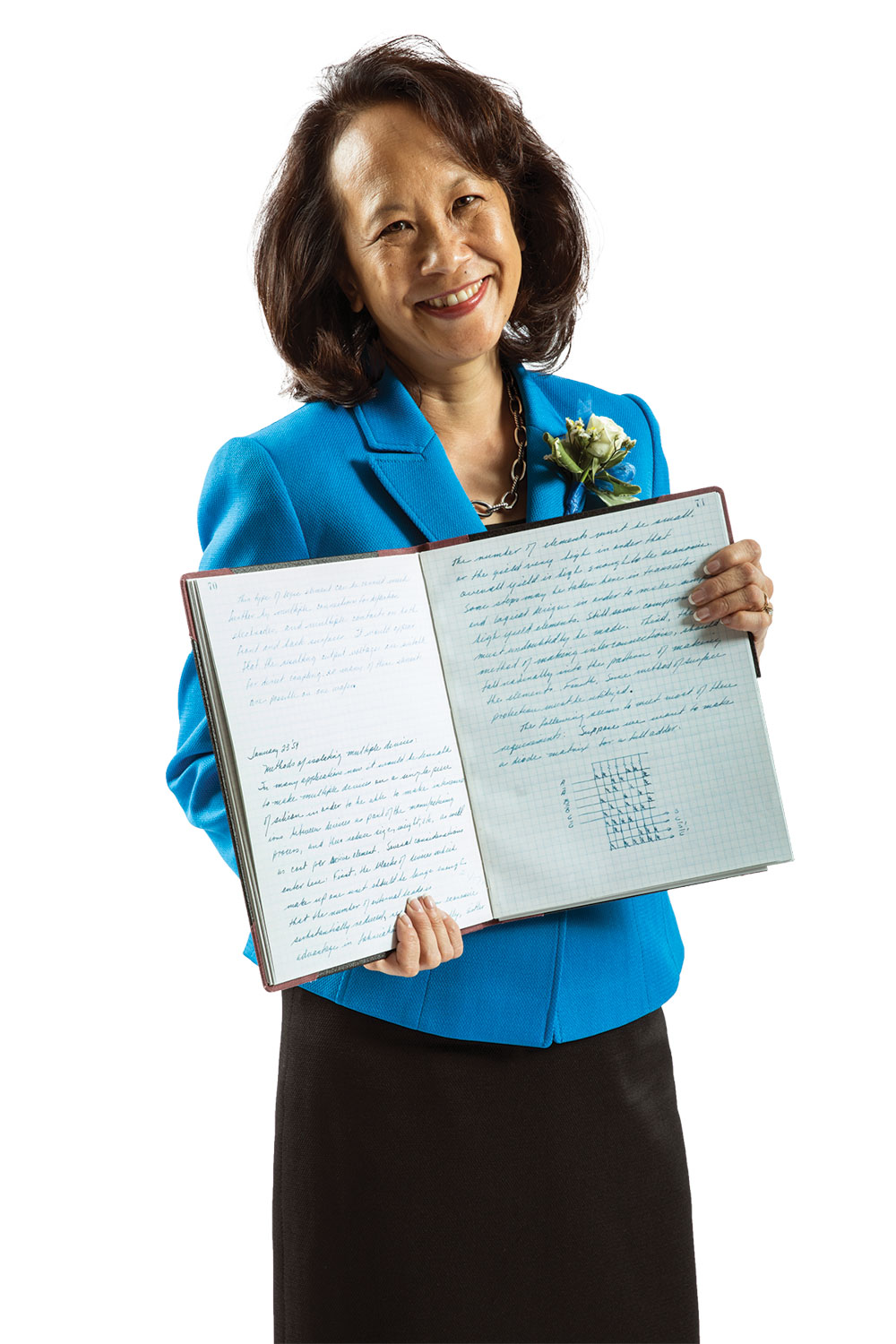 Marguerite Gong Hancock (BA '82), Palo Alto, Calif.
Founding executive director, Innovation and Entrepreneurship Center, Computer History Museum
International eats: "I love to cook. In the last month I've cooked food from Turkey, from Sri Lanka, from India, [and] from Italy."
Innovative thinking: "[I'm holding] one of the Fairchild notebooks—called the Dead Sea Scrolls of Silicon Valley. On Jan. 23, 1959, Robert Noyce wrote and sketched the essential four concepts that led to the integrated circuit. Stories of people, entrepreneurs, and innovators who are thinking about why, what if, and how are inspiring to me because so many of these technologies and companies are fundamentally changing the way that we work, live, and play."
Good questions: "Ask yourself, 'What am I passionate about? What can I use my talents for? What does the world need? and What is the Lord's purpose for me?'"
Physical and Mathematical Sciences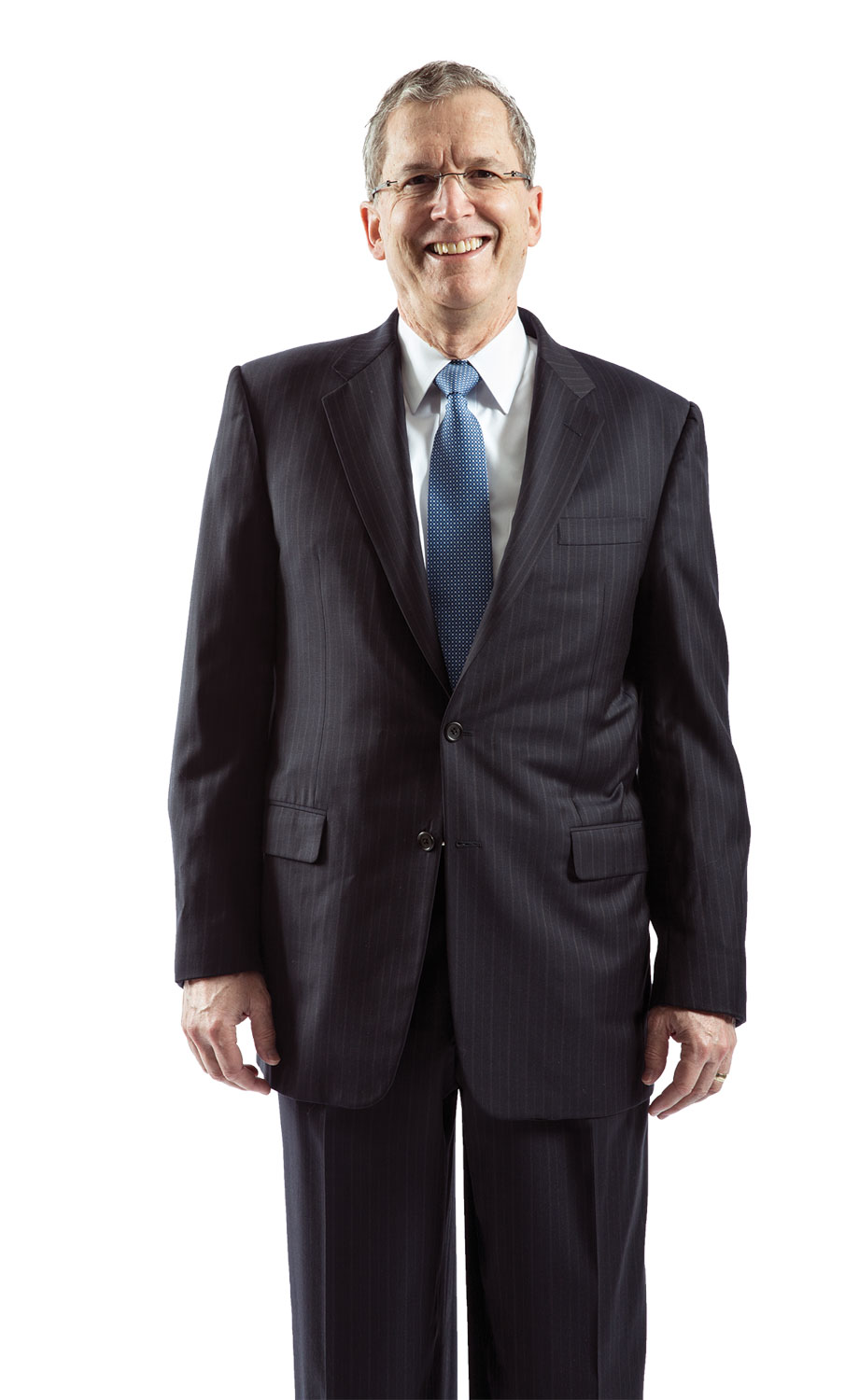 Randall B. Barnes (BS '75), Oak Park, Ill.
Associate professor at Northwestern University's Feinberg School of Medicine; reproductive endocrinologist and infertility specialist
Parents, meet Baby: Finding a heartbeat on an ultrasound [resulting from] an in vitro fertilization procedure—"patients are usually so relieved, so excited. It's really a great experience to be able to show them that and say, 'There it is! There's your baby!'"
The joy of children: "Our children can bring us great sorrow, and I'm sure children would say the same thing about their parents. But they bring us such a tremendous amount of happiness."
Good reads: "This is a dark secret—I love Jane Austen. I love Pride and Prejudice, Emma, and Persuasion. They're all fabulous."
Now and later: "To prepare for the unknown future, you have to prepare for the short-term future. You just have to do the very best at what you're doing."
Life Sciences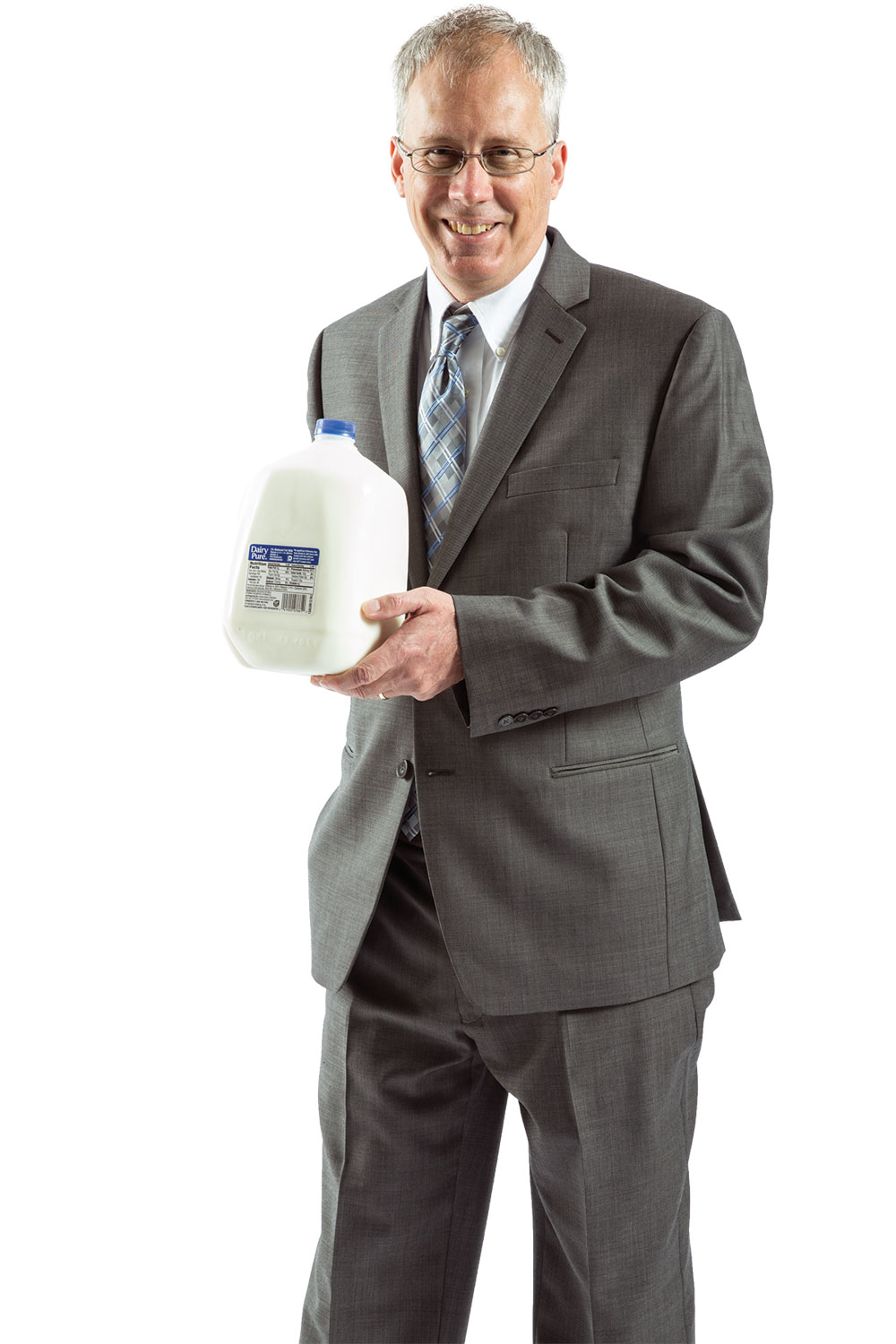 Scott A. Rankin (BS '91, MS '92), Cross Plains, Wis.
Chair of the Department of Food Science at the University of Wisconsin–Madison; former president of the American Dairy Science Association
What my neighbors think I do for a living: "Taste ice cream every day."
Milk factoid: "If you know milk well—the chemistry, the physics, the microbiology—you pretty much know every other food. Milk is so complicated."
Picking up the pace: "Coming to BYU is like joining a sports club where everybody runs faster than you; what do you do? You learn how to run faster too."
Comfort food: "My dad passed away when I was young, and we didn't have much money. We had a wood-burning stove, and my sister and I would toast bread on it. There's something about toast—the flavor and texture of good bread toasted—that's very comforting."
Fine Arts and Communications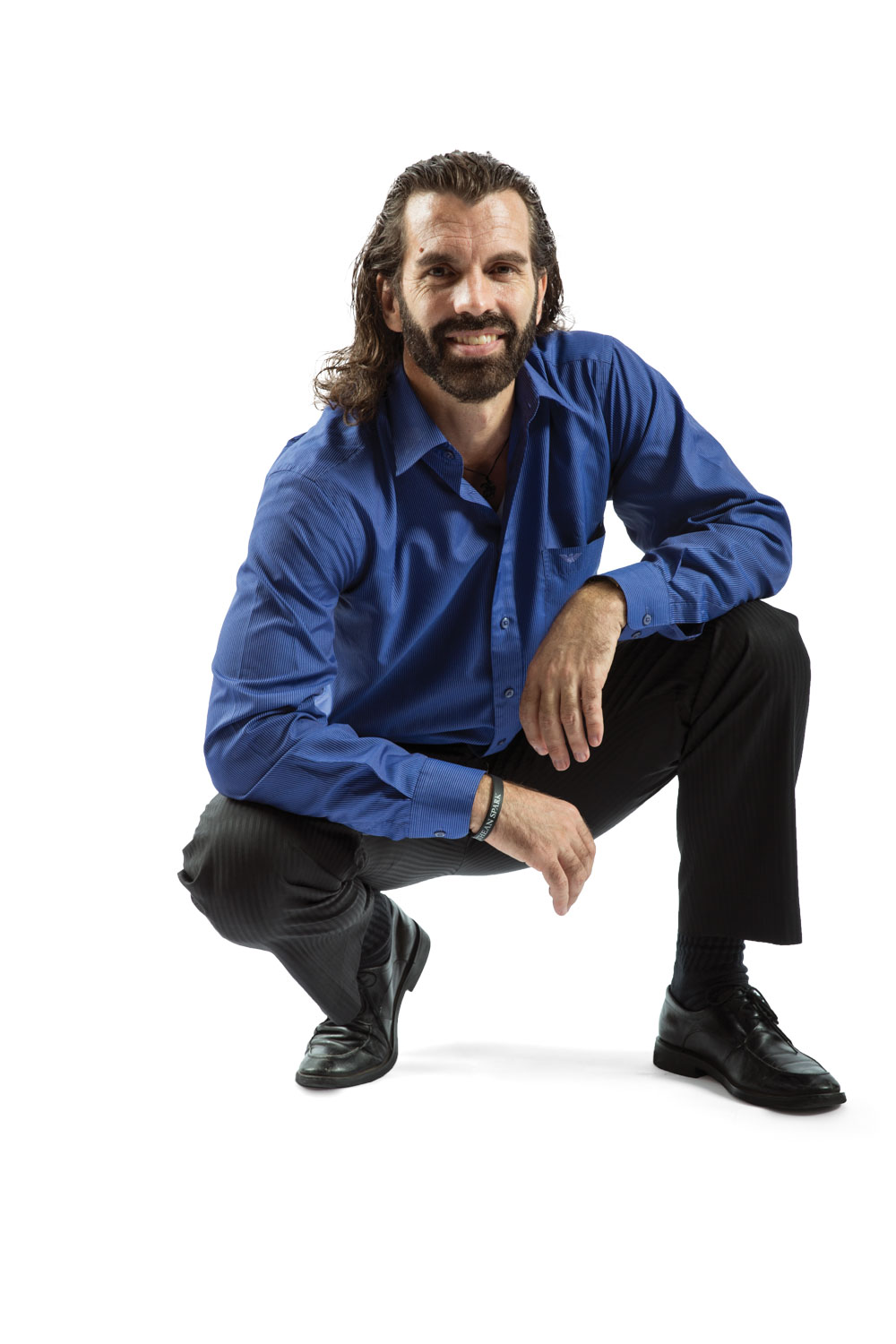 Shaun R. Parry (BFA '95), New York
Founder, Promethean Spark International; singer, actor, dancer, director, choreographer, and teacher
A day in the life: "Between rushing from job to job, audition to audition, I have time for Promethean Spark International, my nonprofit, where we teach life skills in third-world countries through training in the performing arts. We help break the poverty cycle by inspiring change from within."
Before Broadway: "I was performing in Jackson Hole, Wyo., but couldn't find a room cheap enough to rent, so I stayed in a Catholic mission. To sleep there, we were required to participate in Bible study. I have a strong, projecting voice, and after I read from the King James Bible, the other men started calling me Shakespeare."
The right wrong line: "I stood in line to audition for a musical, but when I reached the front, I realized I was at the wrong audition. It was for the Martha Graham Dance Company, but they let me try out anyway. I was willing to make a fool of myself—and I did—and the company took a chance on me and gave me a contract."