---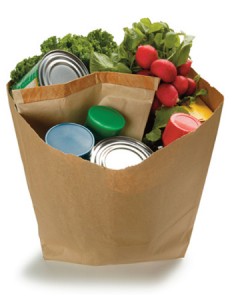 In November the BYU community donated more than 52 tons of food to feed Utah's hungry—and to beat the University of Utah. The annual food drive competition takes place the week before the rivalry football game. In the 2007 contest, BYU also raised more than $20,000 in monetary donations. Both schools, however, can claim victory: the Y pulled in more food, but the U raised more money.

"We got most of our food from bins placed on campus and from a blitz, where 50 volunteers visited apartments and student housing south of campus," says Chris D. Giovarelli ('08), president of BYU's Student Alumni Association. Giovarelli was touched by the generosity of students who emptied their cupboards to donate. "There were a lot of big hearts," he says.

Most of the monetary donations came from the BYU Creamery and the BYU Bookstore, where customers could contribute by purchasing $1 "Y Marks." Y Marks were also sold by Del Taco and other sponsors.

The donations were presented to the Community Action Services of Utah and Salt Lake Counties for use in area food banks.