---
When COVID-19 hit in March 2020, many campus projects came to a halt. But empty quads provided a golden opportunity for civil-engineering grad student Bryce E. Berrett (BS '20, MS '21).
Together with engineering professor Kevin W. Franke (PhD '11), Berrett led a team of students in flying 29 drone missions —something that wouldn't have been possible on a bustling campus—and taking ground photos of every inch of BYU: buildings, statues, trees, and all. They then processed the photos with an algorithm called structure from motion to create a strikingly accurate virtual 3D model of BYU. The details of the model and its development were published in the prestigious journal Drones.
"We're just starting to scratch the surface of . . . the applications of these models," says Berrett, who notes practical uses like improving construction efficiency, responding to emergencies, assessing damages after natural disasters, and 3D printing. Visitors to the Talmage Building will also find a virtual campus flythrough created from the model by computer-science student T. Vincent Howe ('24).
"This is a way for us . . . to remember and experience BYU over and over again," explains Franke.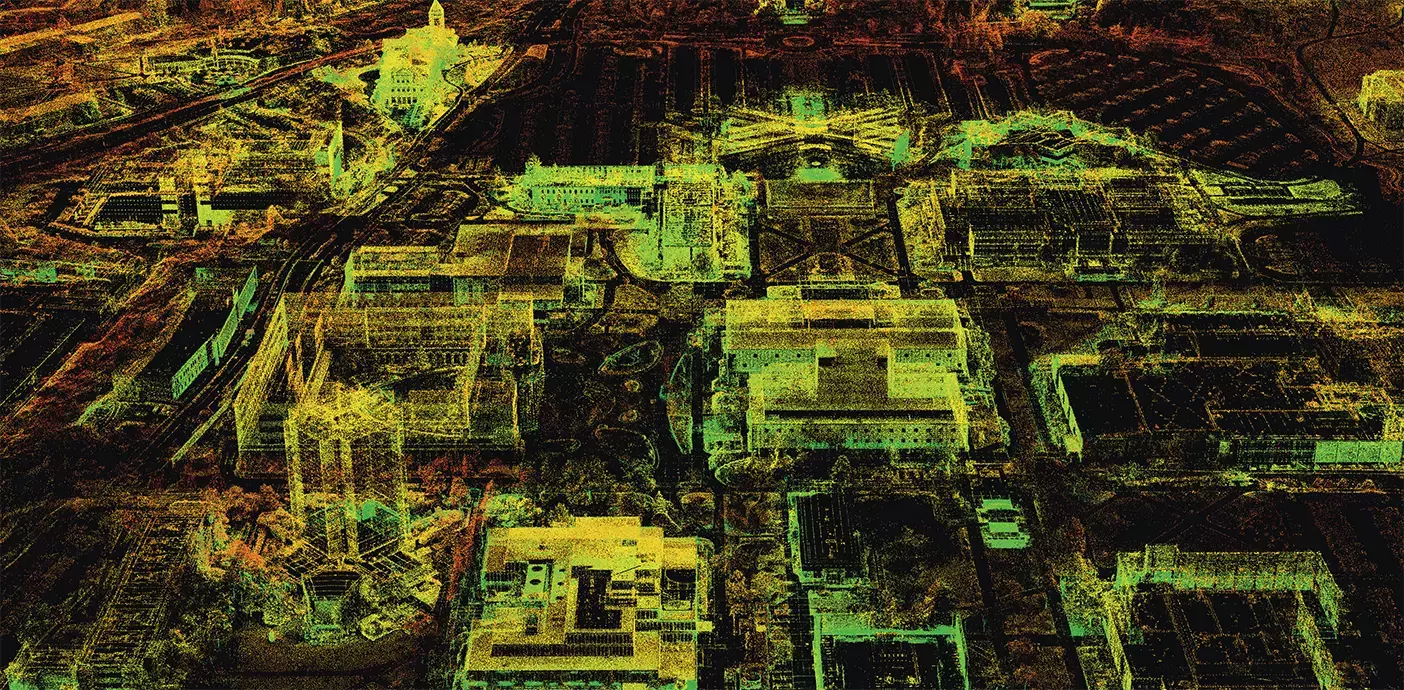 80,384: The number of photos used to create the model.
2,184: The hours it took five computers combined to process the model.
<1 cm/px: The resolution of key structures, like buildings and statues. The green colors in this image— a skeleton of the final model— depict these areas of higher resolution, where viewers can see details like the fur engraved on the Cougar statue outside LaVell Edwards Stadium.
Explore the model in full color and even go on a scavenger hunt for hidden Easter eggs scattered throughout.