---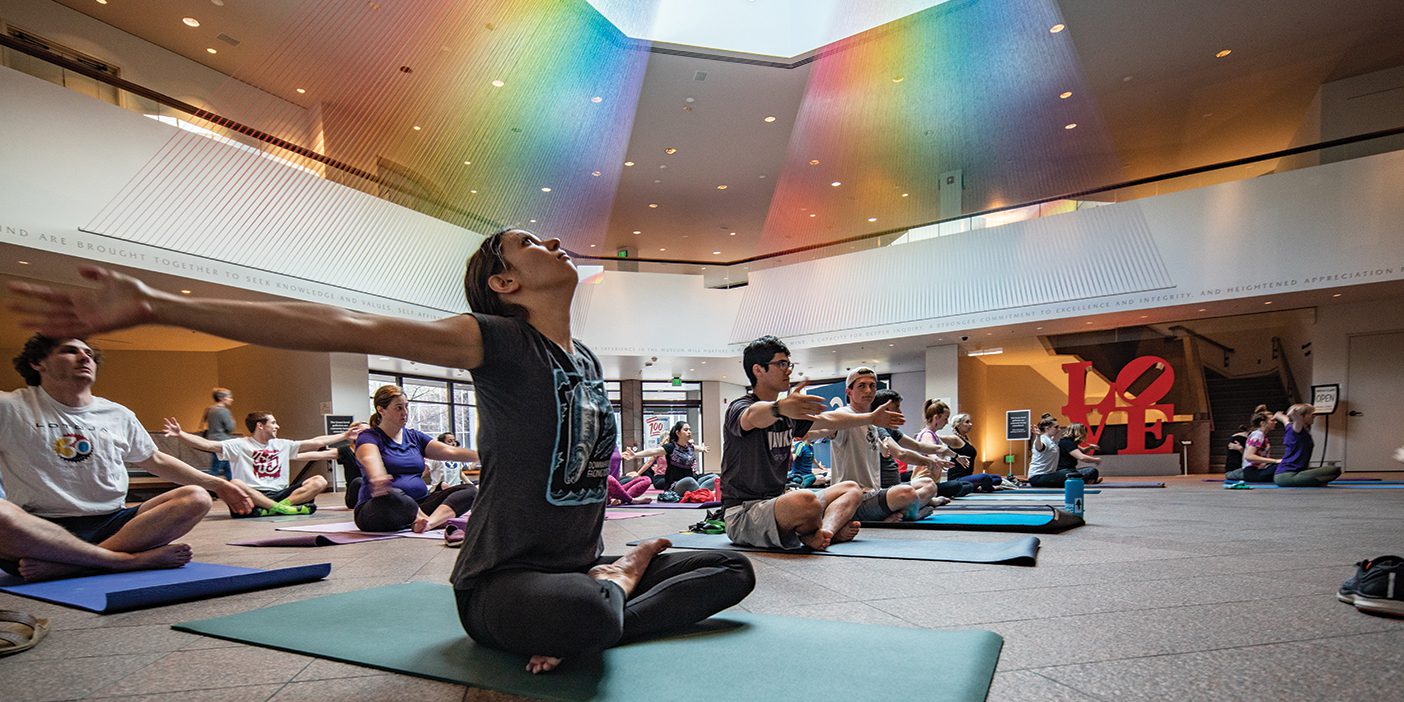 In the Museum of Art (MOA) atrium, environmental-science major Emily Jorgen-son Meadows (BS '19) sits on her yoga mat and looks to the sky. Or, in this case, the rainbow. Gabriel Dawe's Plexus no. 29, constructed of 80 miles of thread in 16 colors, glows above.
Kylie Marquis Brooks (BA '11), the MOA's marketing manager and a certified yoga instructor, began teaching free monthly yoga classes in January on the heels of two exhibits opening, their works made of sticks and clay. To Brooks, the exhibits mirror the purposes of yoga: connecting to nature and channeling spirituality. She loves it when students enjoy the exhibits after a good Savasana.
With 60 to 100 people turning out for Yoga at the MOA, Brooks plans to keep it going fall and winter semesters. All are welcome, students and community alike. Register at moa.byu.edu.