---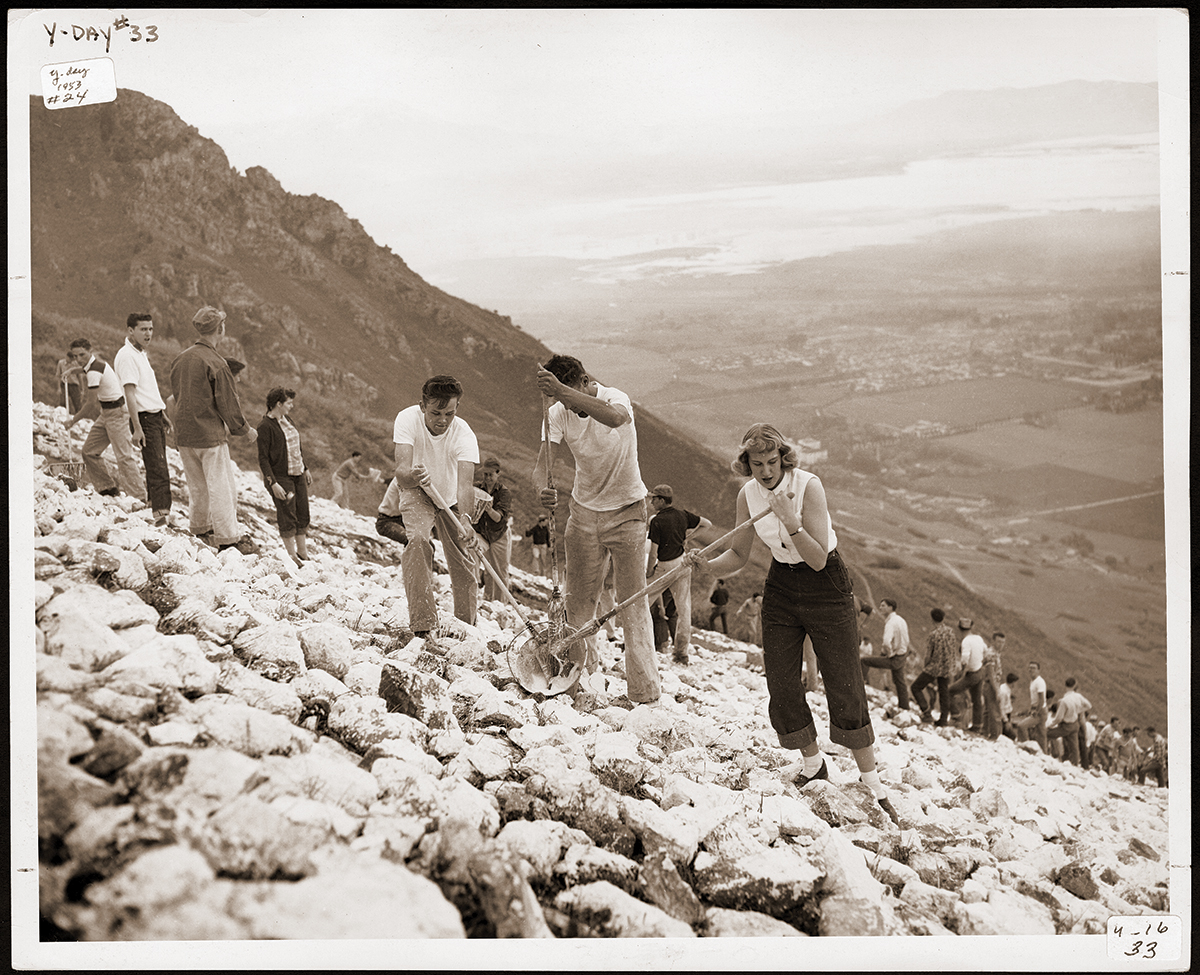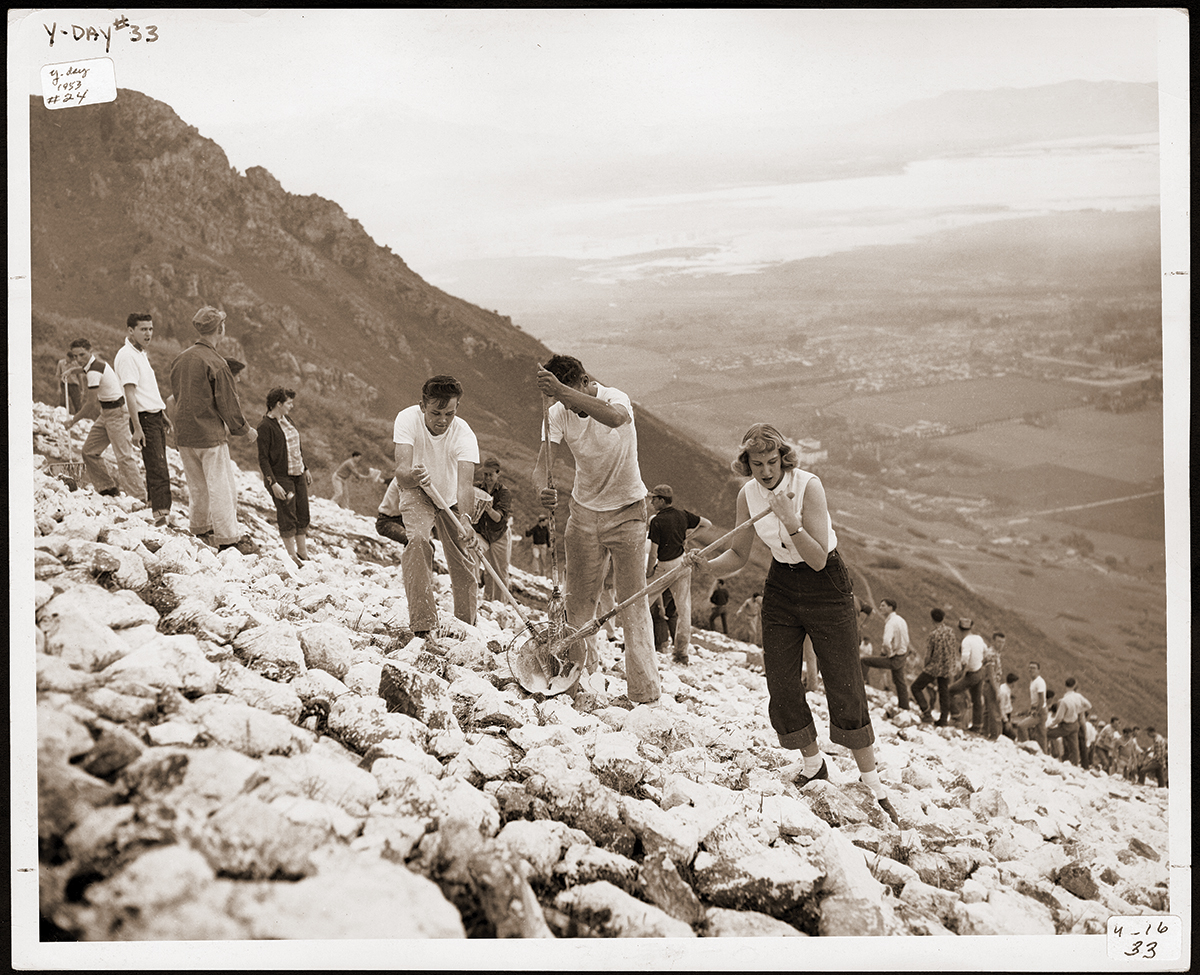 From 1906 to 1972, BYU students, like these photographed in 1953, annually climbed Y Mountain, hauling brushes and lime to whitewash the Y. Today the Y is brightened every few years by a smaller crew and 155 gallons of white paint.
The Y was born of a class rivalry. In 1906 the junior class painted 07 on the mountain. The seniors were not happy. To settle the strife, BYU administrators chose to put BYU on the mountainside—a symbol both classes could own. They started with the Y to center the acronym on the slope and later abandoned adding the B and U.
The 380-foot symbol has now reigned over BYU campus for 105 years, measuring five times the height of the H in the Hollywood sign. The Y is lit with generator-powered lights half a dozen times a year for different celebrations, a practice carried out in earlier days by lighting oil–soaked mattress stuffing. Photography: Courtesy L. Tom Perry Special Collections, UA 869 B25 F3
More: Watch The Story of Y Mountain at more.byu.edu/ymountain.