Alumni writers enrich readers with their takes on life.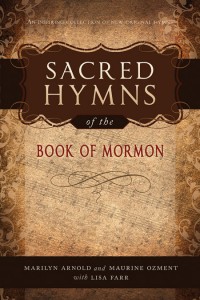 Marilyn Arnold (BS '57) and Maurine Benson Ozment (BA '55), with Lisa Farr, have created Sacred Hymns of the Book of Mormon (Cedar Fort; 130 pp.; $12.99). Here are 32 brand-new hymns, the lyrics drawn from Book of Mormon texts and written by Arnold, emeritus professor of English at BYU, literary critic, novelist, and author. The music is by Ozment, concert pianist, teacher, piano performance adjudicator, and composer. The results of this harmonious collaboration are hymns that are "virtuous, lovely, [and] of good report [and] praiseworthy" (A of F 1:13)—and singable. A sample of hymn titles from the collection suggest inspiring leaders, uplifting stories, and familiar themes from the Book of Mormon, such as "From the Dust Shall They Come," "My Father, Great Lehi," "Lehite Women," "Nephi's Psalm," "The Title of Liberty," "Touch These Stones," "I Was There When He Came," and "Mormon's Lament."
Here is a quatrain from one of my favorites, "The Waters of Mormon" (Mosiah 18): "What power they knew, what sweet delight/On rising from that fountain pure,/When Alma lifted them washed clean/From Mormon's waters, meek and sure" (p. 22).
And a couplet from "Lehite Women": "Lehite women, I weep for your sorrows, for your stories that never were told./Still, I sense you behind every chapter, your presence like slivers of gold" (p. 12).
I asked Linda Williams Van Orman, an accomplished musician and music teacher, and ward Relief Society president, to play, sing, and critique these hymns for us. "The hymns are beautifully written," she writes. "The melodies are easy to follow and the harmonies are full and quite easy to learn. These hymns would be appropriate for families to sing during their study of the Book of Mormon. People remember things they have learned much longer when they learn them to music. I enjoyed the use of key changes and changes from a minor to a major key in several of the hymns. The additional accompaniments to several of the hymns are very well written and quite easy to play." She concludes, "These hymns are a wonderful way to learn scriptures and stories from the Book of Mormon." As a way to use this new resource, she plans to write a program that will incorporate many of the hymns for performance at a ward gathering or a Relief Society program.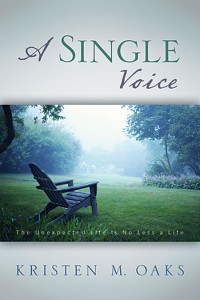 A Single Voice: The Unexpected Life is No Less a Life (Deseret Book; 294 pp.; $17.95), by Kristen McMain Oaks (EdD '88), fills a need for a group too little represented in the family-focused Latter-day Saint community: the single member. The author is an authority on living singly—she was single for 53 years before marrying Elder Dallin H. Oaks (BA '54) of the Quorum of the Twelve, himself a widower after the death of his first wife, June. As Sister Oaks points out in this practical and spiritually insightful examination of the single state, "Being single in The Church of Jesus Christ of Latter-day Saints is a unique challenge," (p. 1) which, given the nature of mortal life, most of us will have to experience sooner or later. "This is not simply a book about being single," she writes. "It is a book about being alone and walking by faith" (p. vii). After a candid exploration of singleness, she concludes that since the worth of a single soul is as great as that of any other, single persons must actively seek for personal growth and happiness, socially, emotionally, intellectually, and spiritually. She recounts the successful single lives of such remarkable never-married or widowed women as Cecile Pelous, Stella H. Oaks, Dini Hansma, and a dozen other women who didn't allow their marital status to keep them from living fulfilled, productive, happy lives. This is good reading for any who are, were, or will be single, widowed, or never-married members of the Church.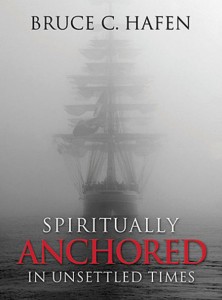 In Spiritually Anchored in Unsettled Times (Deseret Book; 132 pp.; $17.95), Bruce C. Hafen (BA '66), of the First Quorum of the Seventy, engages readers at their present levels of discipleship and urges them toward both spiritual stability and climbing to even higher levels of faith. Examining the paradox that a testimony of the gospel both anchors our faith and impels us forward and upward, Elder Hafen clarifies and illustrates eight stages in the disciple's journey. He discusses various diverting obstacles encountered en route (hard questions, uncertainty, ambiguity, conflicts between faith and reason) and explores the need to seek balance in drawing on our feelings, experience, and reason to firm up our testimonies—not by being merely "active in the Church," but by becoming growing and progressing disciples of Christ. Inevitably, we will encounter afflictions, and he asks, "Is it possible that our sanctification and acceptance by the Lord cannot take place without affliction, chastening, and sacrifice?" (p. 112) and suggests that our afflictions may not only have "great purpose" but may somehow make "the Lord's own sacrifice more personally accessible" (p. 113). This book, thoughtfully read, enables both the anchoring of our testimonies and the stretching of our souls.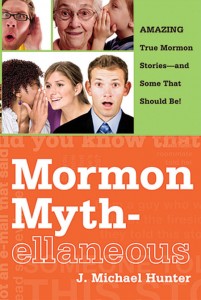 President Harold B. Lee said, "It never ceases to amaze me how gullible some of our Church members are in broadcasting sensational stories, or dreams, or visions, or purported patriarchal blessings" (Improvement Era, June 1970, p. 54). In Mormon Myth-ellaneous: Amazing True Stories—and Some That Should Be! (Covenant Communications; 243 pp.; $15.95), J. Michael Hunter (BA '90), religion and family history librarian in the Harold B. Lee Library, has collected a welter of such sensational faith-promoting rumors, myths, missionary stories, urban myths, J. Golden Kimball tales, Three Nephite appearances, purported prophecies ("The Horseshoe," "The White Horse," "The Yellow Dog"), famous (supposed) Mormons (Elvis Presley? Steve Martin?), and petitions enjoining Congress or the FCC not to do whatever they have never undertaken to do anyway. These stories seep through LDS culture and are breathlessly and authoritatively ("My friend in the Church offices said.") told and retold, often in the face of credible refutation. And some of the stories are true. "This book is full of myths," writes Hunter, "but it also has a significant number of what I believe to be true faith-promoting stories recorded by credible witnesses" (p. xii). Like the (true) story of the 4-day-old copy of the Newbury [England] Weekly News, published on March 15, 1884, but delivered via a stranger to Bishop Henry Ballard in Logan, Utah, on March 18, just prior to the dedication of the Logan Temple, that contained valuable genealogical data about the Ballard family. The events are well documented, and the newspaper is still in possession of the Ballard family.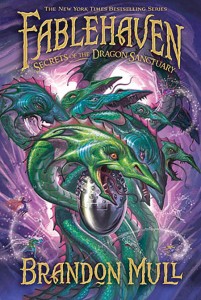 All right, you legions of Fablehaveners, you have belatedly got my attention with Brandon L. Mull's (BA '00) Fablehaven: Secrets of the Dragon Sanctuary (Shadow Mountain; 535 pp.; $19.95), the fourth volume in the nationally best-selling Fablehaven series. At the insistence of several adults and grandchildren whose literary opinions I respect, I have met Kendra and Seth Sorenson (young human siblings endowed with fairykind powers) and their savvy grandparents (I like that!) and followed them in their eventful search for one of the keys to the demon Prison of Zzyzx. En route I was enthralled by encounters with the Sphinx, stingbulbs, wizards, golums, giants, griffins, astrids, wyrms, trolls, hydracs, and, of course, dragons (malignant and benign). And I have enjoyed every exciting page. All of us Fablehaven initiates are awaiting the fifth (and final) novel in the series, Keys to the Demon Prison.
---
Richard H. Cracroft is BYU's Nan Osmond Grass Professor in English, emeritus.
---
Cracroft's Picks: Books to Assist Us in "Pressing On"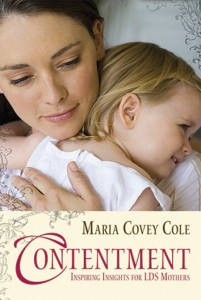 Maria Covey Cole (BA '84), Contentment: Inspiring Insights for LDS Mothers (Covenant; 87 pp.; $13.95): A wise, inspiring, and well-written read for LDS mothers who sometimes feel sidetracked on the way to perfection—and contentment—by the nitty-gritty of child-rearing.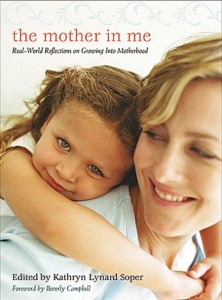 Kathryn Lynard Soper (BA '93), editor, The Mother in Me: Real-World Reflections on Growing into Motherhood. Foreword by Beverly Campbell (Deseret Book/Segullah; 256 pp.; $19.95): Delightful, insightful essays and poems by 29 LDS mothers delving into the "wild and wondrous realm" (p. 7) of motherhood.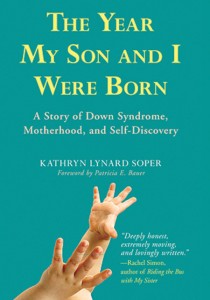 Kathryn Lynard Soper (BA '93), The Year My Son and I Were Born: A Story of Down Syndrome, Motherhood, and Self- Discovery.Foreword by Patricia E. Bauer (Globe Pequot Press; 327 pp.; $24.95): An LDS mother of six copes with the enormous challenges and profound changes wrought by the birth of a seventh child—a Down syndrome son. An unsentimental but uplifting account of a mother and son's first (struggling) year together.
Marleen S. Williams (BS '87), W. Dean Belnap, John P. Livingstone (EdD '86), Matters of the Mind: Latter-day Saint Helps for Mental Health (Deseret Book; 344 pp.; $24.95): Twenty-four chapters by 22 LDS experts on mental health assist readers in recognizing symptoms of mental illness and suggest when, where, and how to seek professional help.
Mike Bell, Amazing Things You Don't Know About Your Own Body: Proof That Your Body Is Far More Wonderful Than It Looked in the Mirror This Morning (Amazon.com; 137 pp.; $14.99): In 15 witty, funny chapters, Bell, a college instructor of physiology, delivers hundreds of surprising facts and recondite minutiae about the human body. Sample: "You secrete an average of 17 gallons of tears during your lifetime (if you watch soap operas, have allergies, or a house full of teenagers, your figures may vary)" (p. 57).