---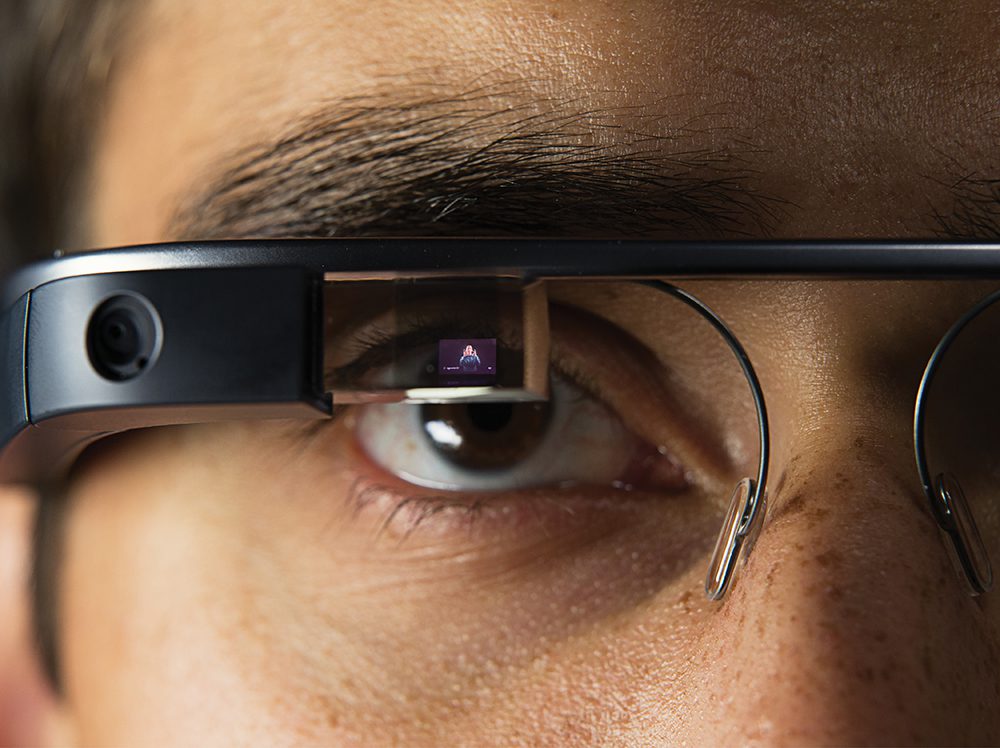 The dark room and the distance between the ceiling and the interpreter make it difficult for deaf students to enjoy BYU's planetarium. But someday deaf visitors will be able to don a pair of smartglasses and simultaneously watch the star show and a projection of the ASL narrator on the lenses of the glasses, thanks to technology designed by a team of BYU faculty and students.
J. Tyler Foulger ('15), deaf since age 4, says the best part was watching deaf children try the glasses: "They're always thrilled. It makes me feel like what we are doing is worthwhile."
But this innovative team isn't limiting itself to the stars—it is also helping deaf children read. As readers point to words on the pages of a book, video ASL definitions will appear on the lenses.
Computer science professor Michael D. Jones (BS '95, MS '97) says, "Our goal is to help a deaf child make a connection between an ASL sign, the concept, and the written word."
Photography by Jaren S. Wilkey (BA '01)