---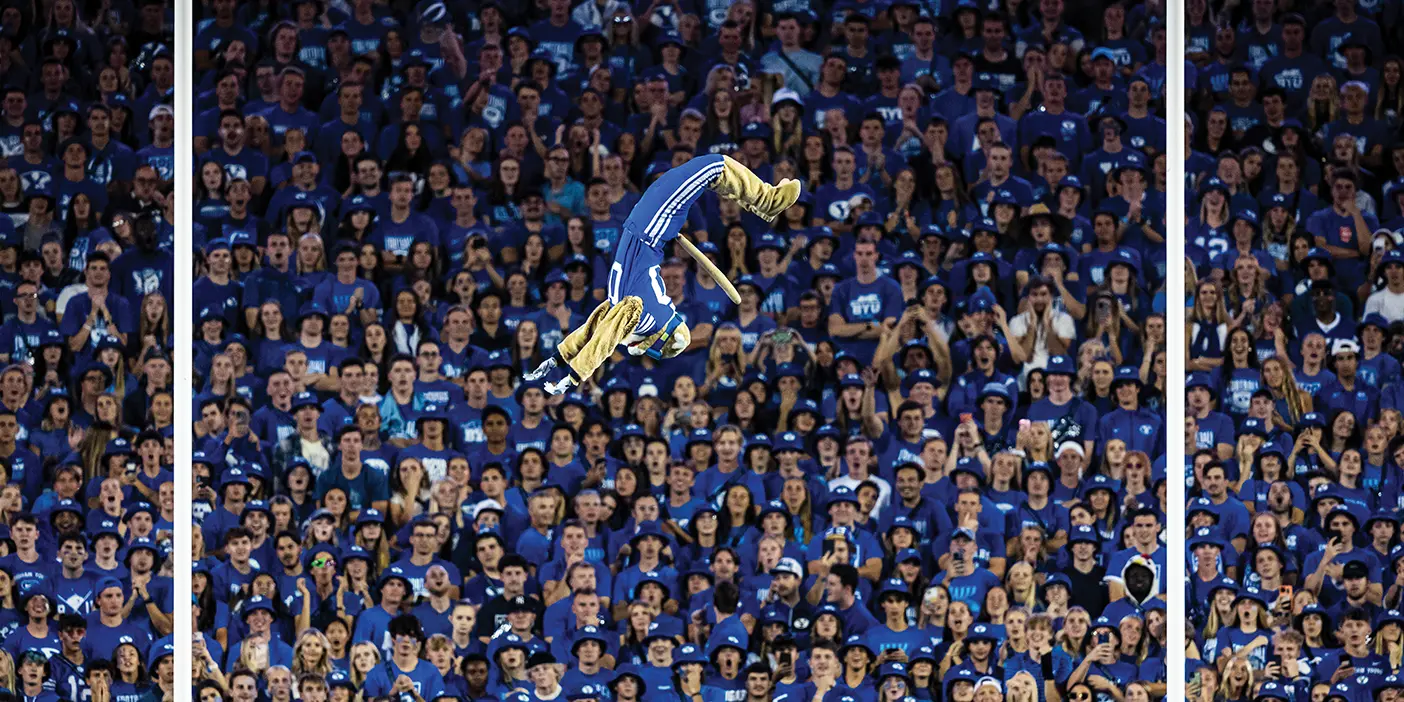 BYU fans may have thought they'd seen all of Cosmo's tricks.
But this spirited blur of fur has recently added to his repertoire, catching rare air with a triple backflip (above), parachuting into the stadium, jumping through a ring of fire, and rolling down the south stadium bleachers inside a giant inflated bowling ball.
His most athletic feat may have been during the Utah State football game, when he propelled himself with powerful push-ups from the ground up through triple-stacked church tables, leading Sports Illustrated to tweet, "BYU's mascot is on another level." By December he was up to five tables.
Not bad for a cougar who turns 70 in October.
Check Cosmo's latest stunts: