---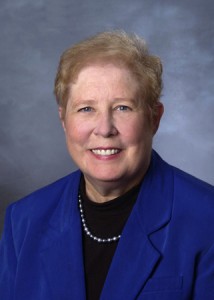 Ask most women to describe their childbearing experience and it's highly unlikely the word dignified would be part of the description. However, a new BYU study has identified steps health-care professionals can take to create and preserve dignity in the delivery room.
By demonstrating respect for childbearing women and providing them with a sense that they are in control of the birthing process, nurses can help mothers leave the delivery room with positive feelings about their baby's delivery, says BYU nursing professor Lynn Clark Callister, '64.
"This is important because it improves the quality of the experience," says Callister, explaining that dignity is maintained when women feel they are in control of their childbearing situation. "Even though this is an experience that lasts hours at most, it's a life-changing event that influences a woman for the rest of her life."
Although previous studies have shown that personal control is tied to a woman's satisfaction with childbirth, Callister's findings, reported in the current issue of the Journal of Obstetric, Gynecologic, and Neonatal Nursing, focus on developing a deeper understanding of how to maintain dignity while laboring and giving birth. The study was co-authored by Rachel Matthews, '03, a BYU undergraduate student. The researchers conducted one-on-one interviews with first-time mothers who had given birth in the last three months.
Mothers explained that nurses best demonstrate respect for the birth experience by sharing joy, communicating clearly, paying attention to mothers' requests, and showing appreciation for childbearing women's strength and courage.
"Giving birth is a birthday party," says Callister. "Having a sense that her caregivers are celebratory, that they have a desire to individualize her care, and listen to what she is saying is so important to giving birth."
Study participants spoke repeatedly of the importance of the nurse's role in supporting them, explaining that the nurse's presence and encouragement helped them feel more dignified.
"Research on dignity in childbirth is essential reading for all nurses who work with pregnant women," says Margaret Comerford Freda, a professor in the Department of Obstetrics and Gynecology and Women's Health at the Albert Einstein College of Medicine at Yeshiva University. "Dr. Callister's research provides evidence for nurses to use in their daily practice and helps nurses to better understand how to care for women and infants."