---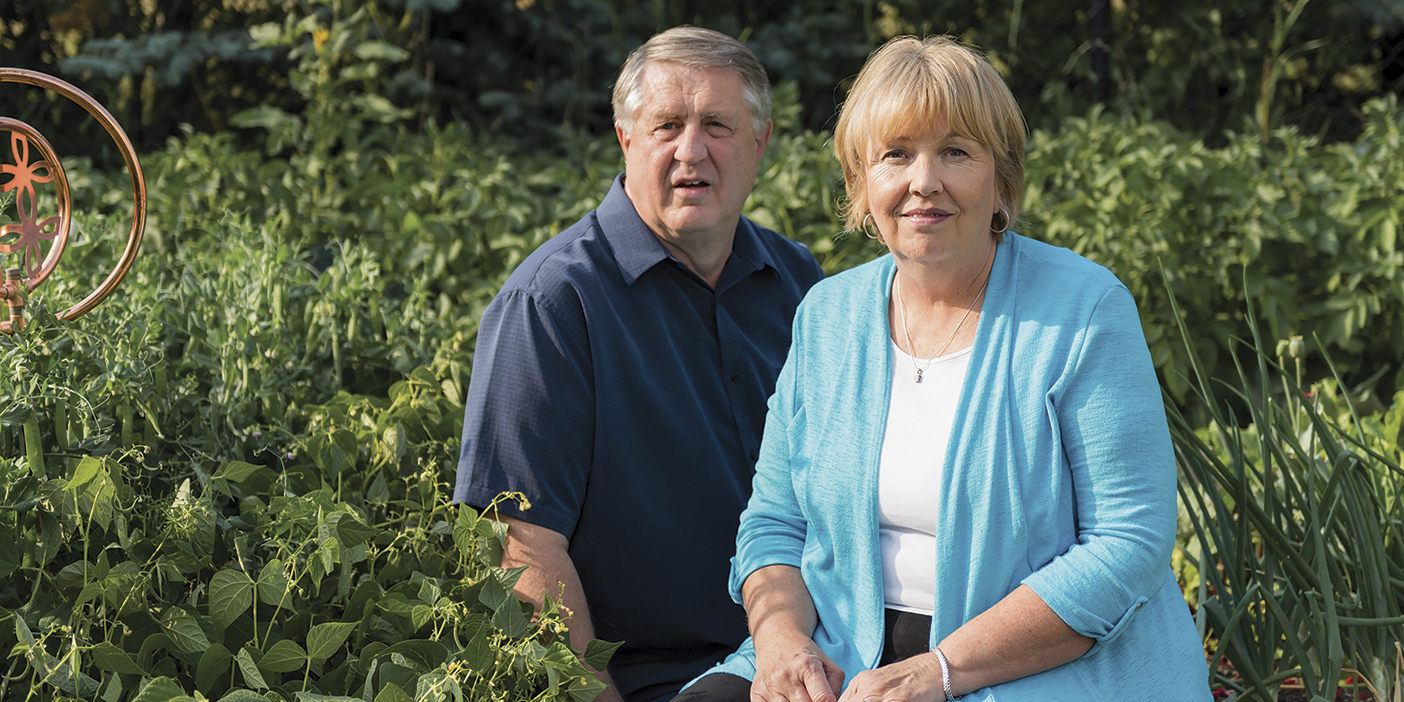 The children arrive broken and hardened, some never having been able to trust an adult before. Many do drugs or cut themselves or sneak out at night. And yet, over more than 40 years, Don and Jann Wendelboe Smith (BS '72) have provided a home to some 150 foster children in need of love and safety.
While working as a juvenile probation officer for Calgary, Alberta, and expecting her first child, Jann Smith attended a presentation on the need for foster parents for teens. She told the social worker that she and her husband might be interested. "That was a Monday, my last day of work was Wednesday, and on Friday morning, the same worker appeared on our doorstep with a skinny 14-year-old girl—and her dog," remembers Jann. "We didn't even have a bed for her yet!" Thus began a career in fostering that eventually led to a group home for five girls at a time in addition to their own five children.
The Smiths were up for the challenge. Don came from a large family, and he'd seen his brother, who had nine children himself, raise two foster children. Jann, on the other hand, was an only child and always wanted a big family.
"It is a blessing that I'm able to feel that compassion for [the girls]," says Jann. "We've had girls here who have acted out in dire ways. Yet when you look at them, you just feel for them. You want to see them the way our Heavenly Father would see them."
"These kids come beaten; maybe physically, sexually, and emotionally abused or neglected; and so closed off and hardened," says Jann. "We know there are barriers. So we let them come to us. We nurture them carefully. Simple things, like cooking a meal together and 'Oh, come and taste this,' and spooning a mouthful of food. If they let us do that, it's breaking down a barrier."
With patience, the Smiths have seen that compassion makes a difference. One girl with a traumatic personal history came to the Smiths on heavy meds from a psychiatric facility, having tried to take her life several times. "Today," Jann says, "she is not on any meds. She's going to school, works two jobs, and has goals. She's settled and connected here."
Though it's been hard for the Smiths to balance parenting and fostering, Jann says the combination was therapeutic for the foster children. "The girls were in awe of each new baby and often helped with their care . . . all the while learning about feeding and diapering, love, and attachment," she says. "At times, they would cry and share how they wished their mothers loved them like we loved our children. It was a time of healing for many of them. And never once do we remember any one of the girls using bad language as soon as they saw small children in the home." And the Smiths' biological children say that growing up with foster children has helped them to be more compassionate and made them better adults.
One girl who had been raised in a refugee camp in Ethiopia was particularly challenging. Yet she was the "warmest, sweetest, funnest girl," Smith recalls. Whenever the girl visits, she tells the Smiths, "You always believed in me."
As their biological kids grew older and became more susceptible to streetwise teens, Jann and Don created a foster agency, finding and training 35 other foster parents and placing foster children in "good, solid homes, often LDS, where character and family values were taught," says Jann. Now that their own kids have grown, "it's our grandchildren who laugh and cuddle with the teen girls as we continue to try to involve them in our family life," she says. Jann feels that her degree in social work from BYU was crucial in getting the government contract to create the foster agency.
Why do the Smiths continue? "It's hope for a better future for [the girls] that keeps us opening our home and our hearts to them," Jann says.