---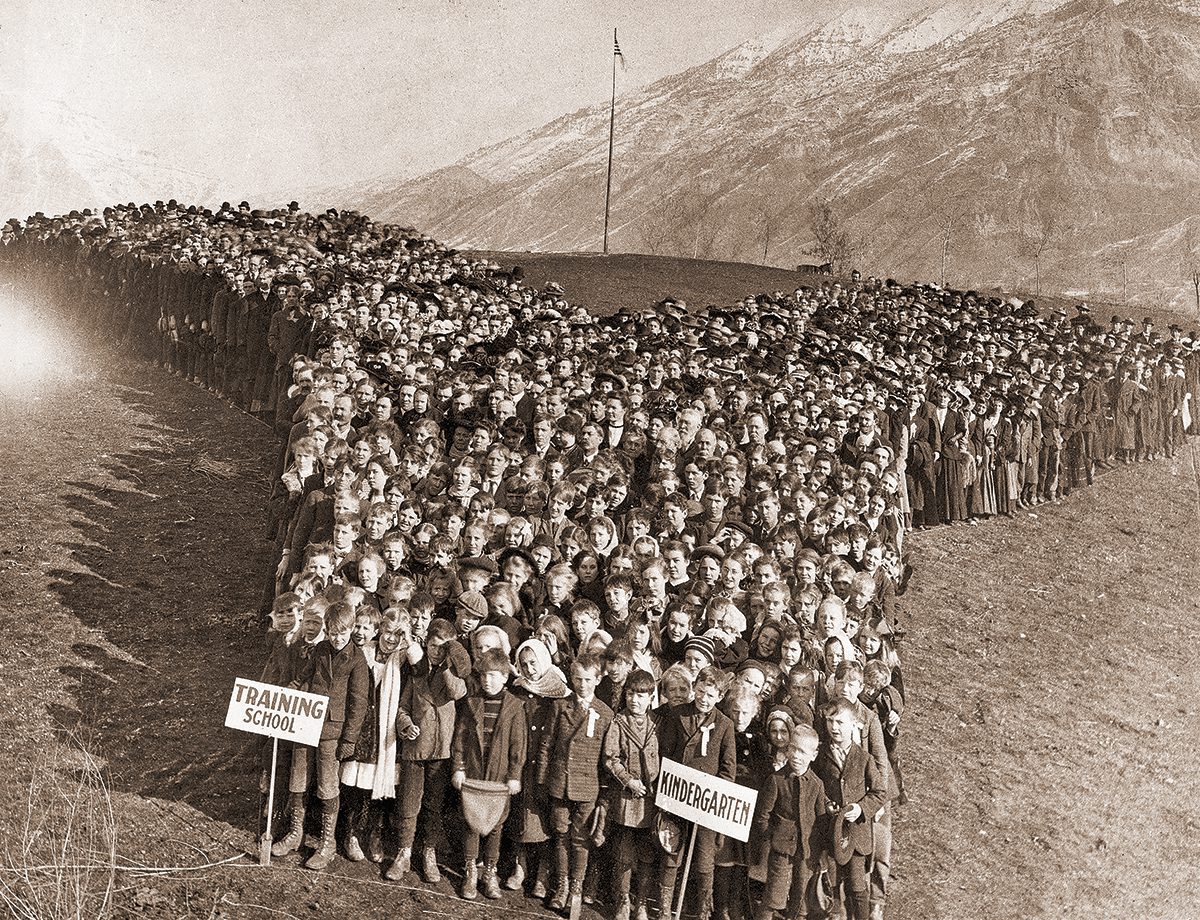 In 1903 BYA became BYU and Karl A. Miller (BS '32) was born. Just a few years later, on Jan. 16, 1908, Miller, a BYU kindergartener, and more than 1,600 other people hiked to Temple Hill, then just a pasture dotted with sego lilies. After forming a living block Y for this photo, the group listened as Church President Joseph F. Smith dedicated the site for the "University of Zion." "It was a glorious day for us to see something in the future," says Miller, now 104 years old. "We had no idea it would ever develop into a university like it is today."
View a special interview with this Y witness.
MEDIUM: 427×240 (10 MB)
LARGE: 853×480 (36.3 MB)
---
These are large files that could take a while to load, depending on your Internet connection. The slideshow is in QuickTime format. If you do not have QuickTime, please click here to download the free version of QuickTime.
You can also download this slideshow through the BYU Magazine podcast on iTunes. or from our feed site.